I've been looking for some rainbow yarn I spun up last year, and I apparently never blogged about it. The first yarn was here, and I documented that really well, but the second lot escaped somehow. I have just started knitting with the yarn, looked for my post on it, and discovered the absence. Bad Corrie!
Rainbow Yarn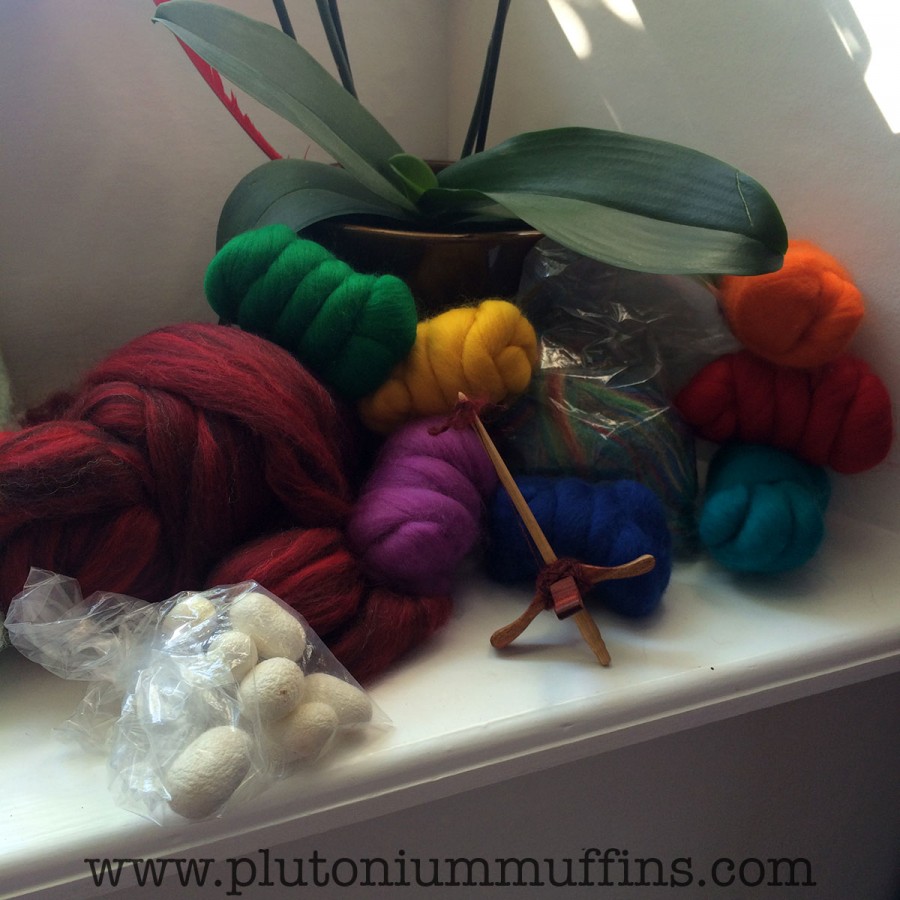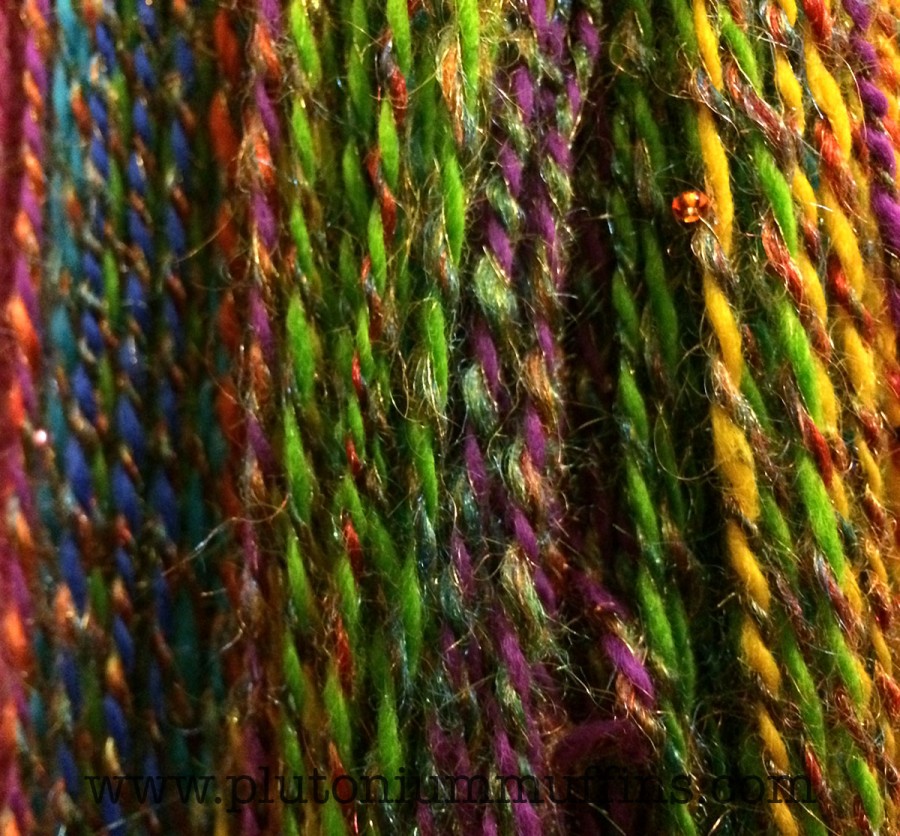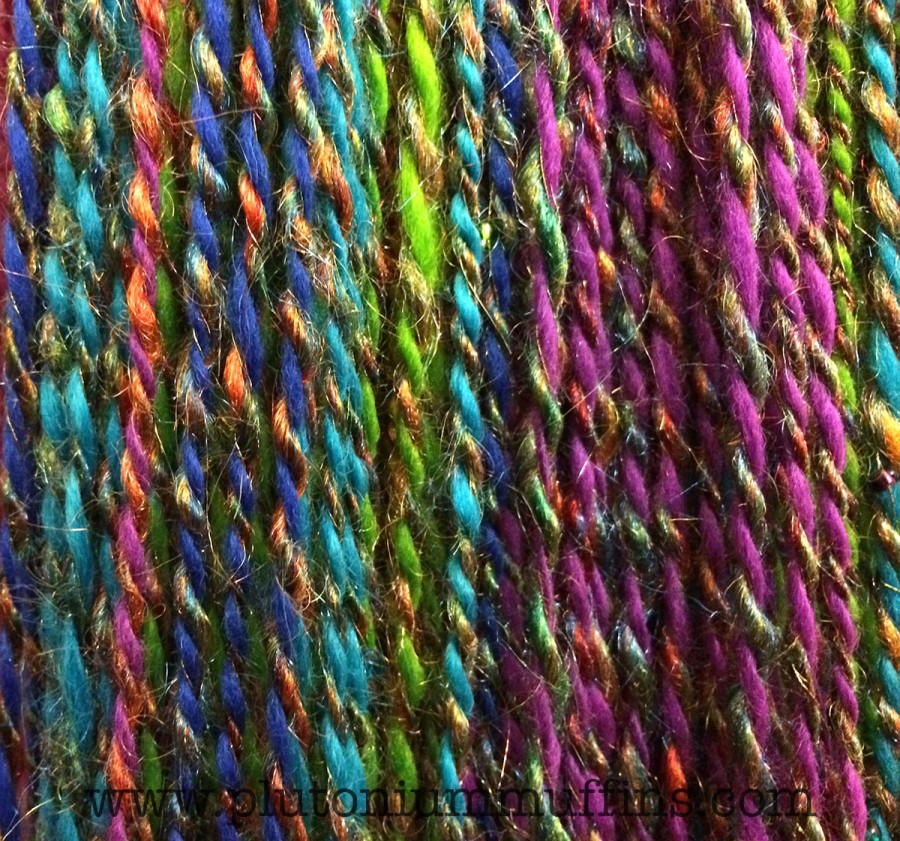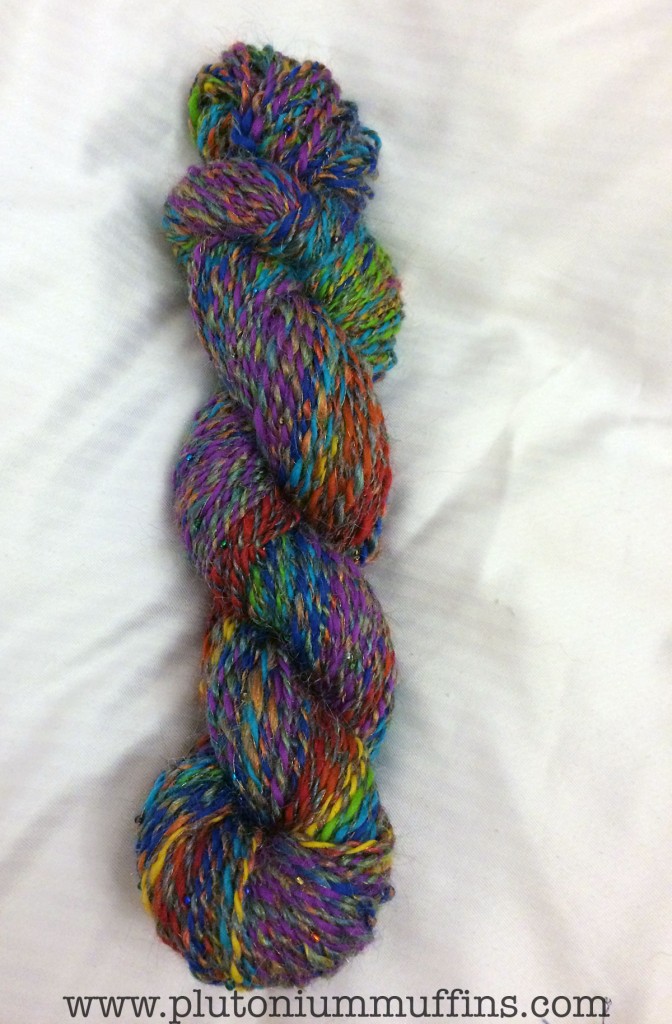 I took far fewer photos of the process than the last time, but they should give you a good idea of what went on. Just as in the previous yarn, I used coloured merino fibre to spin up a single that ranged from red to violet, following the popular rhyme for the colours of the rainbow "Richard of York Gave Battle in Vain". The second single is a trilobal nylon in rainbow colours that I bought pre-blended from The Handweavers Studio in London.
The third single was the most complex. When Melanie was here in 2014 she bought a load of rainbow coloured glass beads from Hobbycraft, which we then strung onto blue metallic sewing thread. This was used for the first load of rainbow yarn – I used the same method using the leftover thread from that first spinning, but ran out halfway through and switched to a gold metallic thread that I happened to have in my sewing kit (oh the joys of loving shiny things!) You can barely see the thread anyway, and it doesn't make any difference to the finished product.
The end result was a three ply yarn with one wool, one nylon and the third nylon with beads. The yarn was worsted weight, and I have 198 yards of it.
I'm having a huge love affair with shawls, and I decided that I wanted to try making a shawl. With a small yardage, I decided to go for something simple, and cast on a Simple Shawl by Janina Kallio. It's really exciting working through the colours – I've made it through red, and am currently in the orange section. I'm starting to think that perhaps I don't have enough, and I may have to spin some more up – I'll keep you updated!
Much love,
Corrie xx