I have finished Icon Dress! Hurray, hoorah, hip hip huzzah and so on! (Sorry, I'm feeling a bit quirky today…I'm wearing dungarees and they've got to my head a bit.) I cast off, seamed up and picked up my stitches, and finished it on October 15th. I am so, so pleased to have completed it!
Icon Dress
I cast on in June, and was convinced that I would never finish it. I don't know what got into me, but when Louise from Knit British announced that she was hosting a WIPAlong with Nic of Yarns from the Plain, I decided to get on board. I was stunned at how much I could get done with a few hours of really concentrated work.
I'm going to give you all a reminder of the what is what with the Icon Dress. The designer is Kari-Helene Rane and the company Purl Alpaca Designs. You can get the pattern and knitting kits from their website.
The yarn is John Arbon Textiles Knit by Numbers in colourway number 14. A double-knitting yarn, it is advertised as 100% merino. It caused some consternation at Loop, as we all wondered whether it was actually alpaca. It's very drapey.
This made me wonder if the dress was going to be too drapey and stretch out of shape…until I remembered the recommended yarn is alpaca yarn. Everyone knows that that is not at all drapey…right? So I carried on regardless, and I'm thrilled that it is done.
I have not blocked the dress yet, as I need the spare bed to do this and my mum is coming to stay. I will have to wait until Tuesday to do the blocking, which is OK.
I'm going to Barrow to visit friend Dan for Halloween, and I will ask him to take nice photos with his nice camera for me. For now, you will have to make do with my iPhone photos!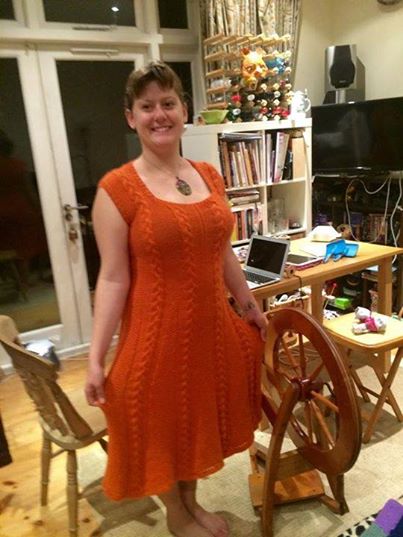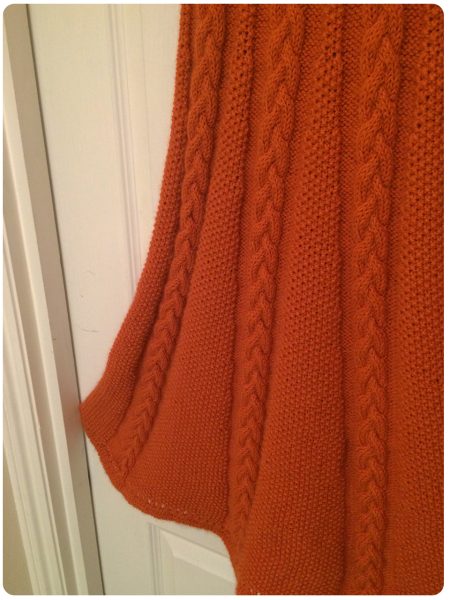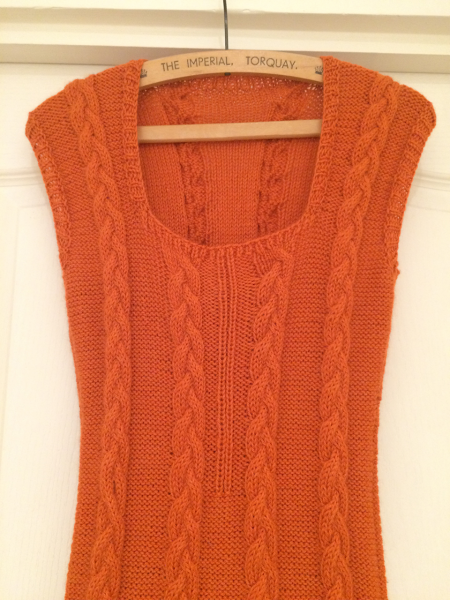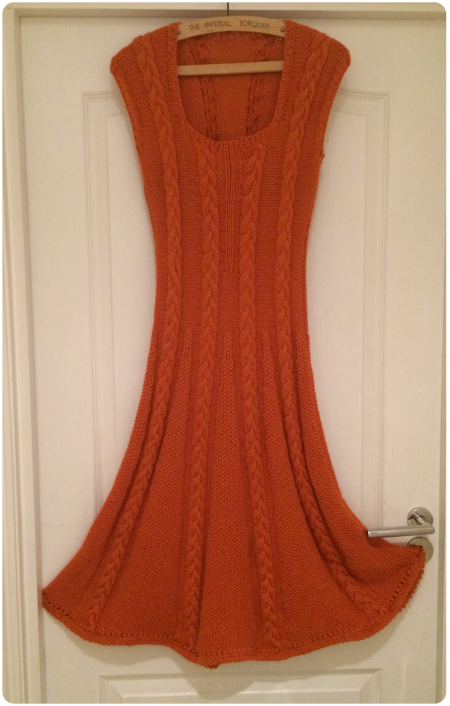 Much love,
Corrie xx