I knitted a bunny called Frank! I'm writing this on my iPad because, although I am much less busy at work now, I also have less time because I'm dealing with all the things I've been putting off since things got really busy. If you can understand that, you haven't concentrated hard enough on anything today!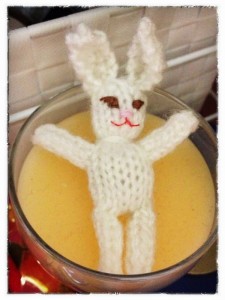 The Making of Frank
Last week saw the immensely controversial 'cute or evil' discussion — when I say immensely controversial, I mean I got 8 responses, which in my book is amazing! (While we are on this topic — my Google analytics tell me I have at least 10 people looking at this every day. Drop in and say hi, I would like to know who you all are!) The general consensus was 'evil' — after that, the next most popular opinion was that it looks like the rabbit from Donnie Darko.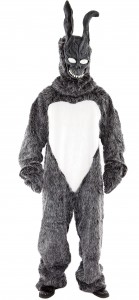 The first person to voice this opinion was JP, the guy I sit next to in the office. We enjoy some good quality banter (when he saw me making the 'evil' rabbit, he joked that I was making a voodoo doll….hmmm), and he requested a Donnie Darko rabbit. His name, I'm assured, is Frank.
Anyway, after a weekend of making bunnies and guinea piggies, I decided to make Frank during my lunch break. This is the result!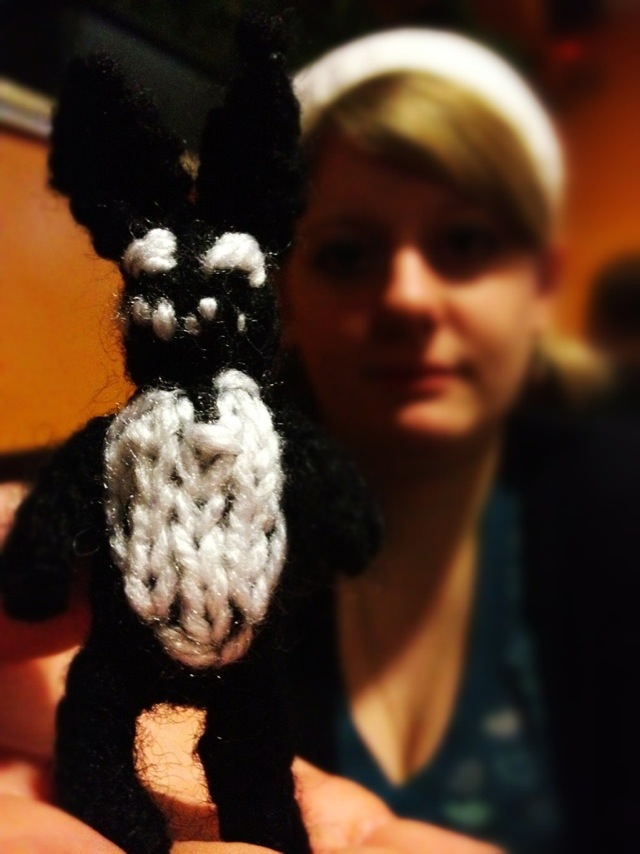 I have loads to talk about, but now is not the time – I'm working on my Plutonium Muffins notebook and it requires hand-writing. Shock horror!
Don't forget to say hi!
Much love,
Corrie xx