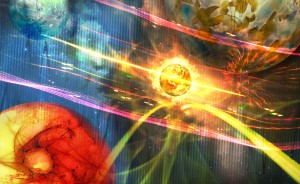 After last weeks one-week hiatus from inspiration, into the world of Finished Object Friday, Friday Inspirations return with this video. I've got a bit hippy on you (sorry). I was ill last year, and had to take an interruption of studies in my final year of university. Something that helped me get through that period in my life was the music of Ludovico Einaudi*, the most gorgeous harmonies and piano music.
Side-stepping slightly (in a relevant way, honest), TJB introduced me to the Mars trilogy by Kim Stanley Robinson, which I read between my first and second years of uni during a family holiday to celebrate my bro's 21st birthday. I've decided to re-read it, and am getting on fairly well. It does give you a fairly grim view of Planet Earth though.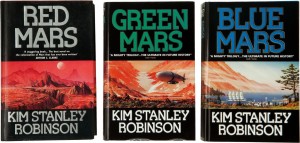 With both of the above blurbs in mind, I'm incredibly pleased to have found this little sequence on YouTube.
It's 3:09 of gorgeous imagery, calming music, and just pure understated brilliance. If you need a moment, sit back, tune everything else out, and concentrate on this for a few minutes. Bits I particularly love are at 1:30, 2:08 and 2:17.
Better?
Much love,
Corrie xx
* The piece used in this video is "Nuvole Bianchi"