Following yesterday's blog, I'm so pleased to be able to give you an explosive post for Happy Friday and/or Five on Friday! These are both blog link-ups which I have been following for around a month now. I'm finding them super inspiring, especially as I know some people have been participating who have really had to search for their good things. It's a great way to end the week.
I've realised there's not actually any crafting in here – the projects I'm working on at the moment are either hibernating or secret. Next time, promise!
Plutonium Muffins Ltd.
Plutonium Muffins is now a limited company! I am super excited – things are moving ahead and although I suspect it will take a while before this all feels real, I have an official place to do business in the Real World. Don't worry, it won't affect the blog too much – I talked about it here yesterday.
Nike Women's 10km
I have signed up to do the Nike Women's 10km run on the 21st of June with the Yarn in the City gals as part of their team! As I'm sure many of you know, I'm currently training for a half-marathon in September – this feels like a good halfway goal to aim for. You can find out more information on the Yarn in the City thread on Ravelry.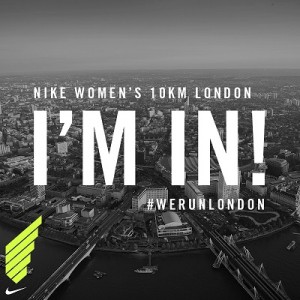 The run will take place in Victoria Park in London, and there are only about 10% of the places left, so you still have time to sign-up…but not much!
Easter in Devon
I spent last weekend in Devon with John and the rest of my family. The only person who got left behind was Tonks! She was not very happy about it. We had a wonderful weekend – Saturday was spent watching films and knitting, when we weren't walking in the nearby forests. Sunday found us chomping on the tastiest lamb roast at my grans house. We managed to share just 2 Easter Eggs between six of us! Victory.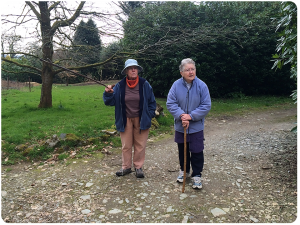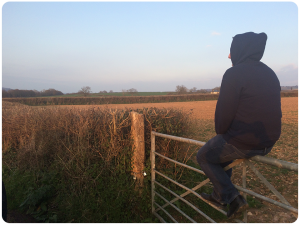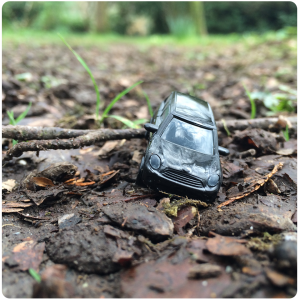 Great Weather
The weather in London this week has been absolutely glorious. John and I spent Monday working in the garden, and I met him in a park for a sunny lunch on Tuesday. Yesterday we took advantage of the weather by going for an evening stroll in Whittington Park with ice creams. (I also learned you should never do a 5 km run on the back of a Mint Magnum. Life Lessons.) The weather is set to improve – expect lots of sunny photos on my Instagram from now on!
This slideshow requires JavaScript.
Wonderwool Wales
I confirmed that I would be able to attend Wonderwool Wales this week! So, I will see you there. I'll be at FLOCK too, so I'll be able to meet you if you're going to be there. Would people be interested in me arranging to be in a certain place at a certain time so you could come chat to me for a bit? Let me know and I'll see what I can do.
That's all for today. If you want to see what other happy things people are celebrating today, head over to the below two blogs. I'm also linking up with some of my other favourite crafty blogs.
Much love,
Corrie xx
---