Sharp Works was the second of the yarn shops I visited on the Great London Yarn Crawl 2014, and with a lovely mother-daughter duo running the shop, we enjoyed ourselves immensely. Located just opposite the Herne Hill train station, the shop is very easy to get to, and a great place to spend some time!
Sharp Works
The first thing we all noticed about Sharp Works were the pompoms in the window! There was also a lot of lovely yarn and knitting paraphernalia; coupled with this great picture as we walked in the shop, it had a lovely first impression.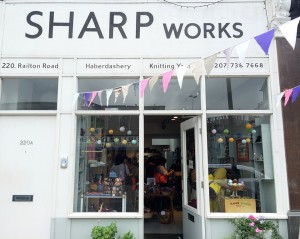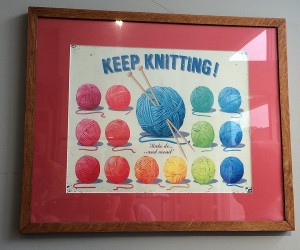 There were quite a lot of us for a smallish shop, and the yarn was so gorgeous we were just about climbing all over each other. With a selection of sock yarns in a fabulous open-fronted chest of drawers, baskets of colour dotted around the place and patterns paired with yarns all around, it was very inspiring.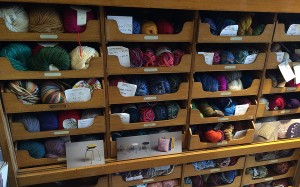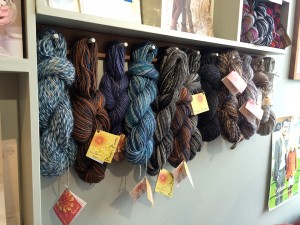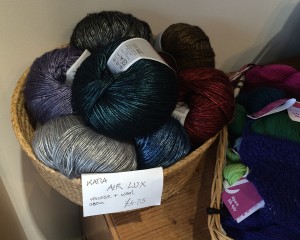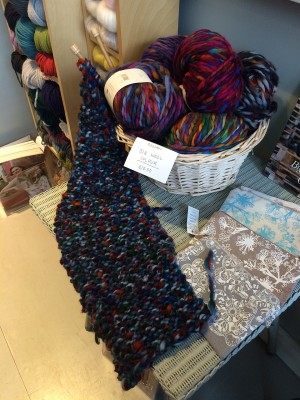 Mum had knitted daughter a gorgeous sparkly black dress, which she had completed just the night before. I asked to see the pattern – it looked great, and there were lots of jokes about how summer colours would be needed next May!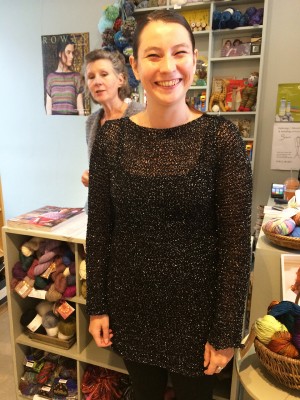 The shop has some wonderful vintage books in it, including Ladybird crochet and knitting books. Even better than this are the three old cinema chairs that allow you to take a little rest if you feel you just must take your knitting out immediately! These were extracted from the cinema just down the road when it closed down.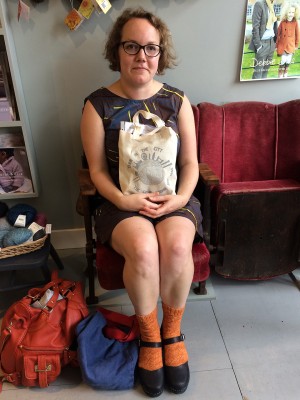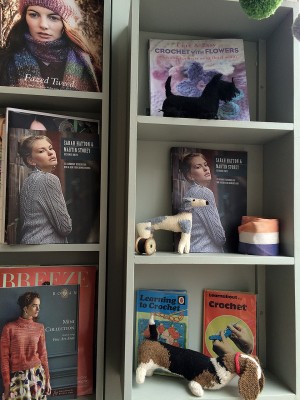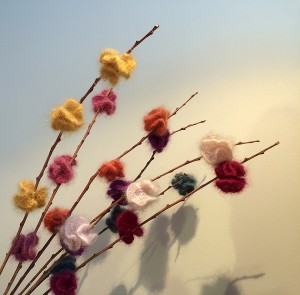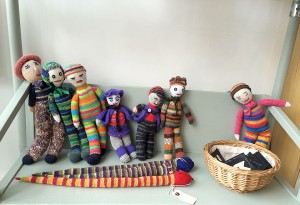 With the shop being in business for six years, initially just down the road in what is now a barber shop, and now in the current location, it had a wonderful atmosphere, some truly glorious yarns and it was very difficult not to blow the budget out of the water.
I ended up buying a book and two balls of Rowan Fine Lace for a scarf – I was massively enabled by the owner of the shop, who suggested I also combine Kidsilk Haze with the two navy fine lace I bought. I decided I had enough for the moment, and although I spent a long time petting Katia Lux, I managed to restrain myself.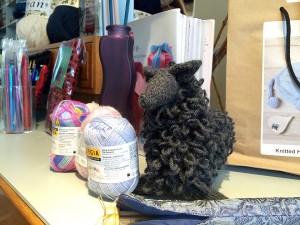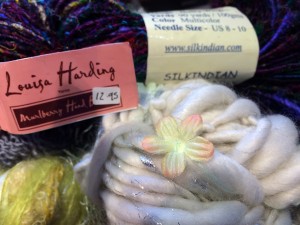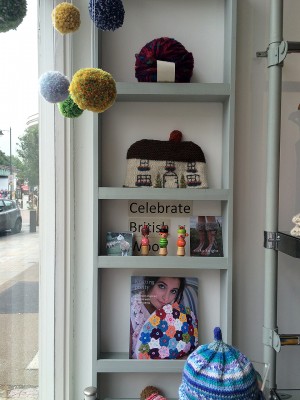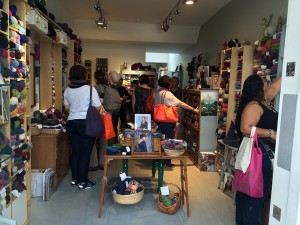 Team guide Kelly was rather excited about the fact that Sharp Works is very close to where she currently lives. A dangerous discovery, I think! There are also classes here: find out more on the website.
Up next: Loop.
Much love,
Corrie xx
PS if anybody knows these two lovely ladies names, please do let me know so I can update this.