I'm going to Edinburgh Yarn Festival this weekend! Will you be there? Would you like to meet me for a cuppa and a natter? I'll probably spend some time looking for a place to rest as the atmosphere of this kind of event is intense – so if you want to come find me and do some knitting together, please message me on Twitter, or email corrie@plutoniummuffins.com and I will send you my mobile number.
Edinburgh Yarn Festival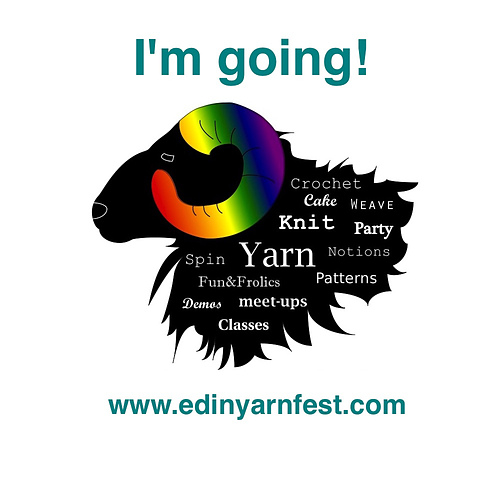 To those of you who unfortunately can't make it – I promise I will take hundreds of photos for you! I'll also buy a special little goody so everyone can enter a giveaway to get a piece of the action…I'm thinking a tote bag, at the moment, but arrival in the marketplace may change my mind.
Follow me on Instagram from Friday to watch the journey as it happens.
Much love,
Corrie xx