It's your favourite time of the month – September 2016 Resolutions! Even though I waxed lyrical yesterday about how much progress I'm making in my WIPs, my monthly crafting resolutions are still suffering. I'm struggling to keep up with the Ravelry group (although the members have been super patient with me, which I appreciate so much) and my blogging has been less frequent now than ever in the history of Plutonium Muffins.
I maintain that I need a pin board or something above my lovely desk to help me out with it! I'm feeling much better about things now that everything in my life isn't totally new. Watch this space!
August 2016 Resolutions recap
In August I resolved to:
Finish knitting mum's birthday present. No, I haven't done this yet – I'm going to talk about that in detail in a blog post later, but basically it's knitted in eyelash yarn. You'll see why this is causing delay soon!
Complete another row of the leopard cross stitch. Completed…but I also put it to one side as once I realised it wasn't going to be ready in time for the specified birthday, I needed to make a birthday present for that person! I will pick it up again later. This'll probably be in 2017 as I need a break from it for a bit. Let's not forget I also have to finish the Dr Who scarf before our next anniversary. (Boyfriend sweater, eat your heart out…)
Pick out a fabric for curtains in the lounge. We went to the local fabric shop but they didn't have any that fitted the colour scheme. I think I'll need to go to a home furnishings shop, and the budget I have doesn't stretch to that quality of fabric. I'm going to park this for a while and put up with my disgusting, disgusting curtains for a while.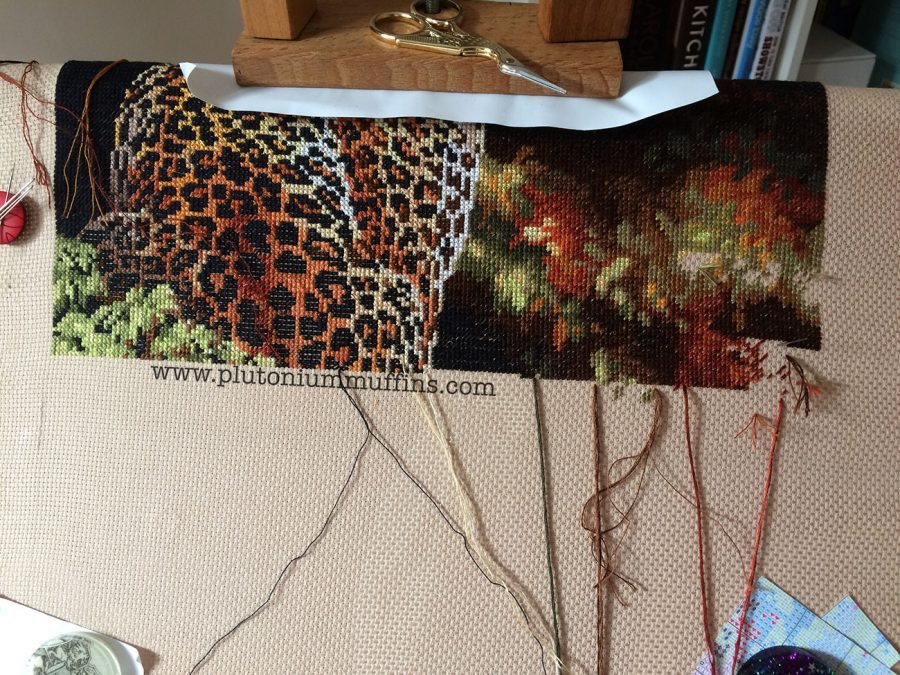 September 2016 Resolutions
This September I can set resolutions for a few things. I'm also starting a new course which is totally relevant to Plutonium Muffins – you'll find out about that too!
Sew a quilt for a birthday present. I expect this to take up the majority of my time. I won't talk about it in too much detail right now because the plan for it may change depending on time. This is an heirloom present-worth birthday though, so I hope to have something really cool to show you at the end of the month!
Fix my spinning wheel. Tonks was catching flies in the lounge one evening and slipped off the windowsill. She fell onto the spinning wheel, which fell over and cracked along the glue line that holds the hub together. I'm going to have to take the whole thing apart and re-glue it together. At the same time, I might take the opportunity to do some sanding and re-varnishing. I'm on the fence about it as I'm desperate to get it back together so I can get back into my daily spinning. It would be nice to make it look a bit more cared for than it currently is, though!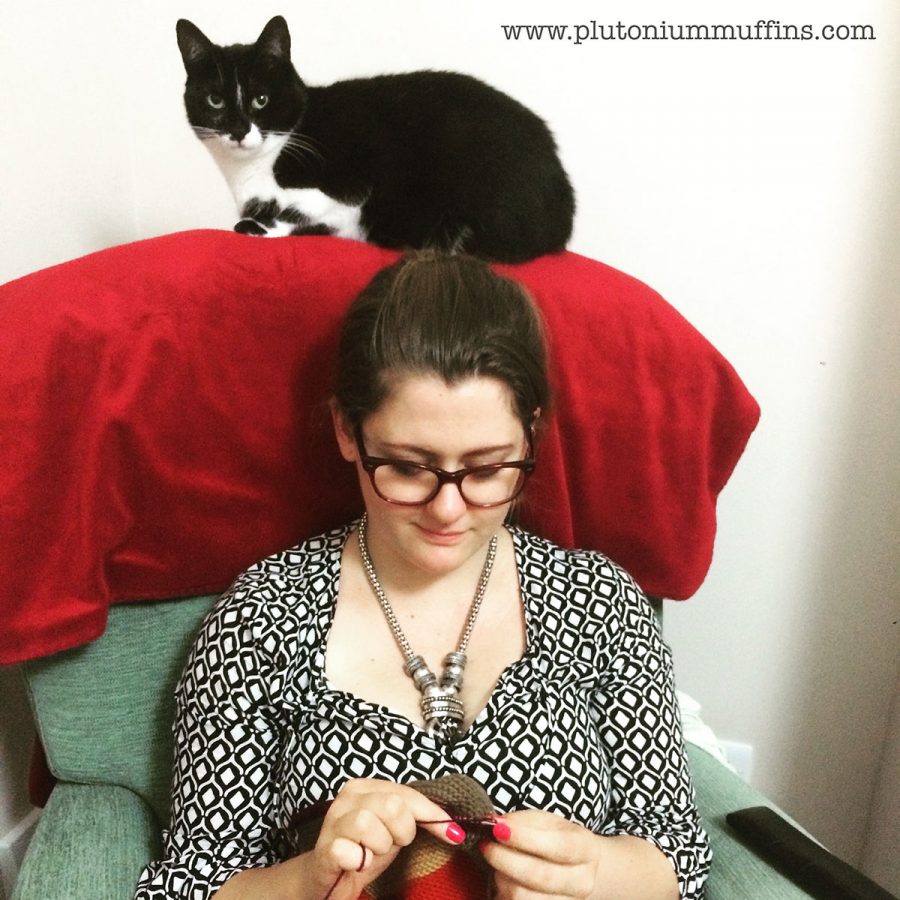 I'm feeling so much more organised with my desk set up, and I'm positive that things going forward are going to be much more efficient! In other good news, I passed my probation at work today. Things are looking up!
Much love,
Corrie xx
This slideshow requires JavaScript.