The mother of all WIPs is life in Bristol, which as you can imagine, has been busy! With this post I am kick-starting Plutonium Muffins into action ready for Christmas crafting and beyond. I've now been at my job for three months, and lived in the new house for the same amount of time, and am starting to feel more settled and ready to start the process of living my crafting life again.
The biggest of the WIPs
I thought I'd just take some time to update you on what has been going on before I launch into my crafting. Although I've been quieter than usual, I haven't been idle from a making point of view…however, until now my computer hasn't really had a place to go and I don't really do blogging on my lap in front of the TV as my RSI is made far worse by lap typing. So there's the excuse and/or explanation for the lack of blogging! Right, what have I actually been doing?
Our house has been biggest of many WIPs. We took on a three bedroom house in south Bristol, with space for John's office, guests and crafting. The guest room doubles as my craft room – which, as we haven't yet bought a spare bed, is actually only my craft room! It has been a nightmare sorting it all out, and I haven't even got all my craft stuff here yet. It was unfurnished, and we have only ever lived in flats in London where everything was provided. The first night in the house was a bit of a shock – we had literally nothing. We are slowly populating the rooms, but it has meant that stuff is still all in boxes, with nowhere to go. 
My brother also moved at the same time, and I bought some of his old furniture off him. As well as some essentials (a bed!), this meant that I also had a spare bookcase for the craft room, which now holds some of my stuff. Don't let the photo deceive you – it looks like a lot of stuff (which it is) but is only a small fraction of my equipment, books and tools. This is my craft stall table – basically a glorified trestle table. It works well as a sewing table, and will keep that purpose because when we get a bed in here I will be able to fold it up when we have guests. This is also where I am now able to do some blogging!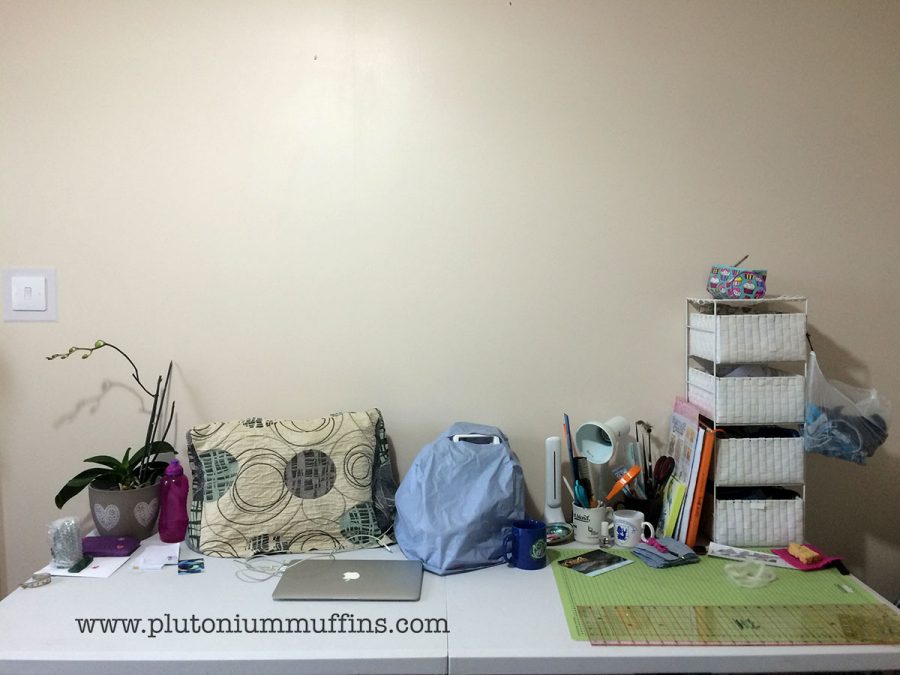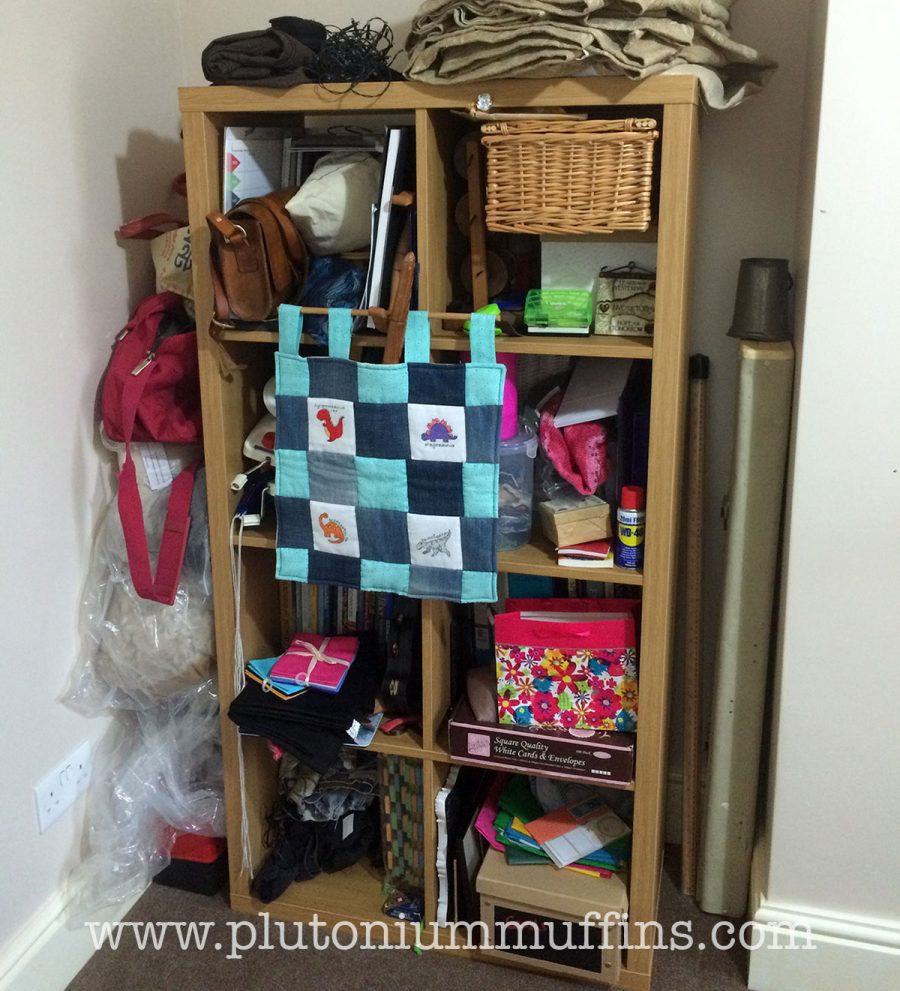 I'm going to have to do a massive de-stash at some point. I would love to keep doing craft fairs, but I can't keep some of my personal stash. I have literally trunks of the stuff – stash WAY beyond life expectancy, and I'm still young! I've been trying to do things that use yarn up faster than knitting (machine knitting, I'm looking at you) – but at this point I'm not good enough at machine knitting to risk putting some of my most loved yarns through it. Weaving has also been keeping getting rid of some of it, but I'm finding that almost slower than knitting as I'm not good at that either!
It's still a mess (there's a reason you haven't seen the whole room), but it's better than it was.
So that's all for now! I'll be back soon with some big projects to show you. Here's a sneak preview of Tonks 'helping' with a sewing/designing project!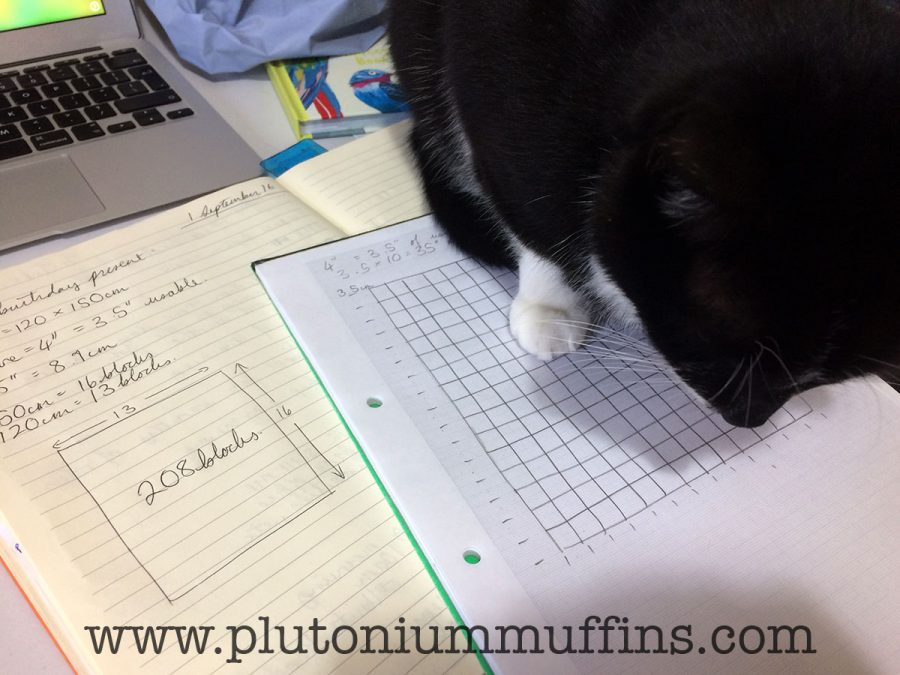 Much love,
Corrie xx