Silversmithing?! That's nothing to do with knitting! I know, I wasn't sure how to make it fit either – and then I decided that rather than start a new blog for this new craft, I could just talk about all my crafting. I didn't want to set up a whole new blog with web domains, new designs and a new name, and this is, as they say my party. So, silversmithing with Alice Goldsack.
Rewind to July's birthday…
Back in July, I celebrated my birthday with over an elderflower gin and tonic. John had packed me off to work that morning with a Sesame Snap and a sweet note, which in all honesty was enough for me. Birthdays are something that I love celebrating for other people, but am not so hot on celebrating for myself. Too much attention!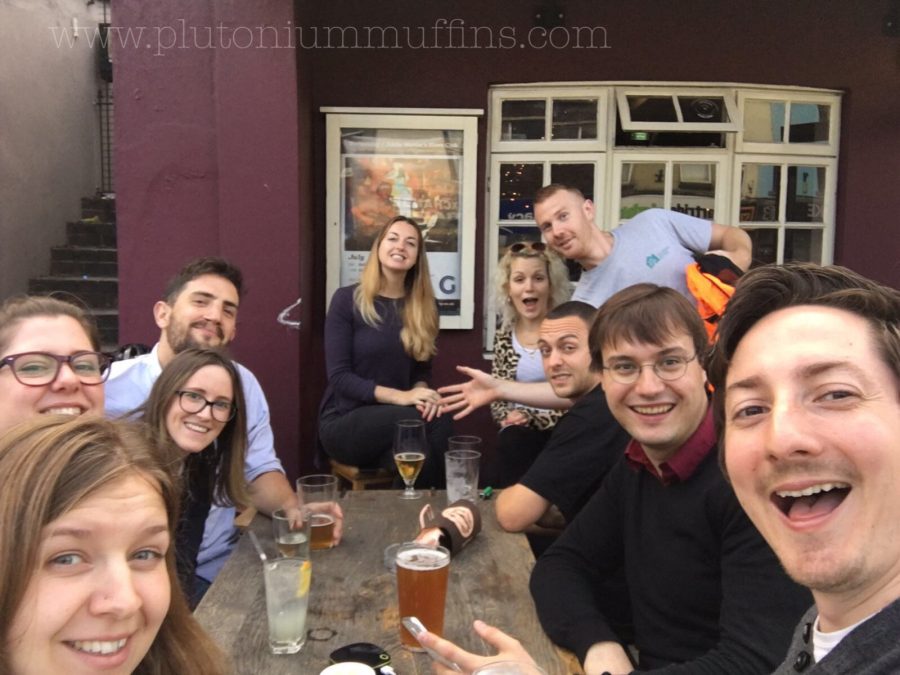 Imagine my surprise when over that gin and tonic, John told me that my friends had clubbed together and contributed to a silversmithing course! The one he had looked at was at Halsway Manor, which I've talked about before in this post. This would be a residential weekend in November, which I could either go to alone, or take a friend. I was tickled absolutely pink, and the following morning at work waxed lyrical about it. One of my colleagues overheard me and told me another of my colleagues did silversmithing in Bristol. I went and chatted to her about it, and before long decided that I'd rather do the course with Alice Goldsack.
It turned out to actually be cheaper than the weekend John had looked at for me. With a twelve week course based in my home city, I felt it would also be better value for money. The added bonus would be meeting creative people who live in Bristol too. Additionally, if after my twelve week course had finished, I decided it was something I wanted to keep doing, it would be totally possible for that to happen. I suspect it will.
The Actual Course with Alice Goldsack

My first class is today, and I'm nervously excited. I've never done something totally new like this – I've dabbled in jewellery making before, but silversmithing goes one step more basic/complex, and involves shaping the raw material as well as assembling it. Instead of just using jump rings, I'll be making them! The nervousness comes from the anxiety of being in a group of people, something I'm currently struggling with.
My teacher will either be Alice Goldsack or one of her tutors. She has kindly given me permission to take photos during class, so you can expect lots of pictures! I'll let you know how it goes, without giving away the secret sauce.
Much love,
Corrie xx
PS If you're one of the friends who contributed to this and I haven't thanked you yet, it's because I don't necessarily know who you are! I'm on the hunt for more information from the elusive JS.