Kryptonite is a weird way to be talking about this project. The naming happened organically and now I can't help it! I've been talking about my mum's birthday present for months, without ever having actually shown it to you. The time has come to talk about it (which meant I had to take it out to take photographs, and this will mean it's far more likely to get finished as I've actually snuggled it in my hands again…)
Kryptonite, in the form of…
At the beginning of the year, my lovely mum and I were walking around the local town and we happened across a new yarn shop. Oh joy! We had to go in. I had a look around and spotted some of the new Sirdar Touch yarn that was so popular at the beginning of the year. As I was showing it to mum, the owner of the shop (True Design) picked up a lovely cardigan/tunic garment that was hanging near the till and showed it to us. It was absolutely beautiful – a nice length and so very comfortable. Mum expressed a desire to own one like it. Before I knew it, I had bought enough balls of Sirdar Touch to knit her the tunic.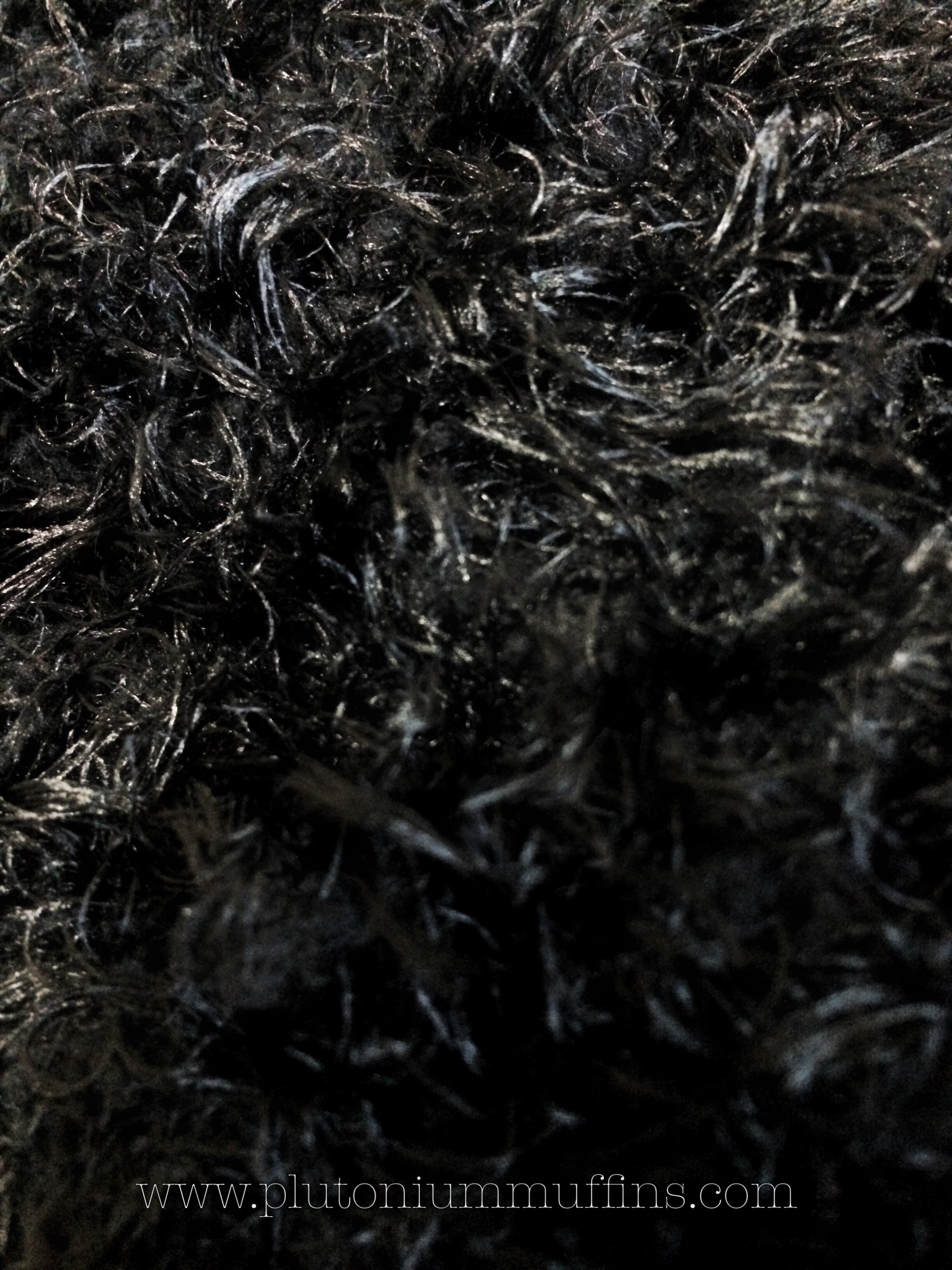 Fast forward to May – on mum's birthday I held up the half knitted article for inspection. I had got to a specific length and stopped, because I wanted to know her preference. The length was a little short for her taste, so I was glad I did – I knitted a bit further and bound off. I sewed it together and….stopped. It only needs a collar – with 12mm needles it would probably only take half an hour to knit! Here comes the Kryptonite part of the story.
This yarn, while absolutely gorgeous, soft, comfortable and so very, very warm is a nightmare for picking up stitches. It would already be hard to pick up the edge stitches to knit the collar because it's black. And then we jump straight to the fact that it's eyelash yarn. I'm not super comfortable picking up stitches anyway, despite having taken a finishing course at Spin a Yarn a few years ago. Combine that with the fun of the black eyelash yarn, and the fact that it was coming up to summer, and you understand why it's taking me literally months to finish this off.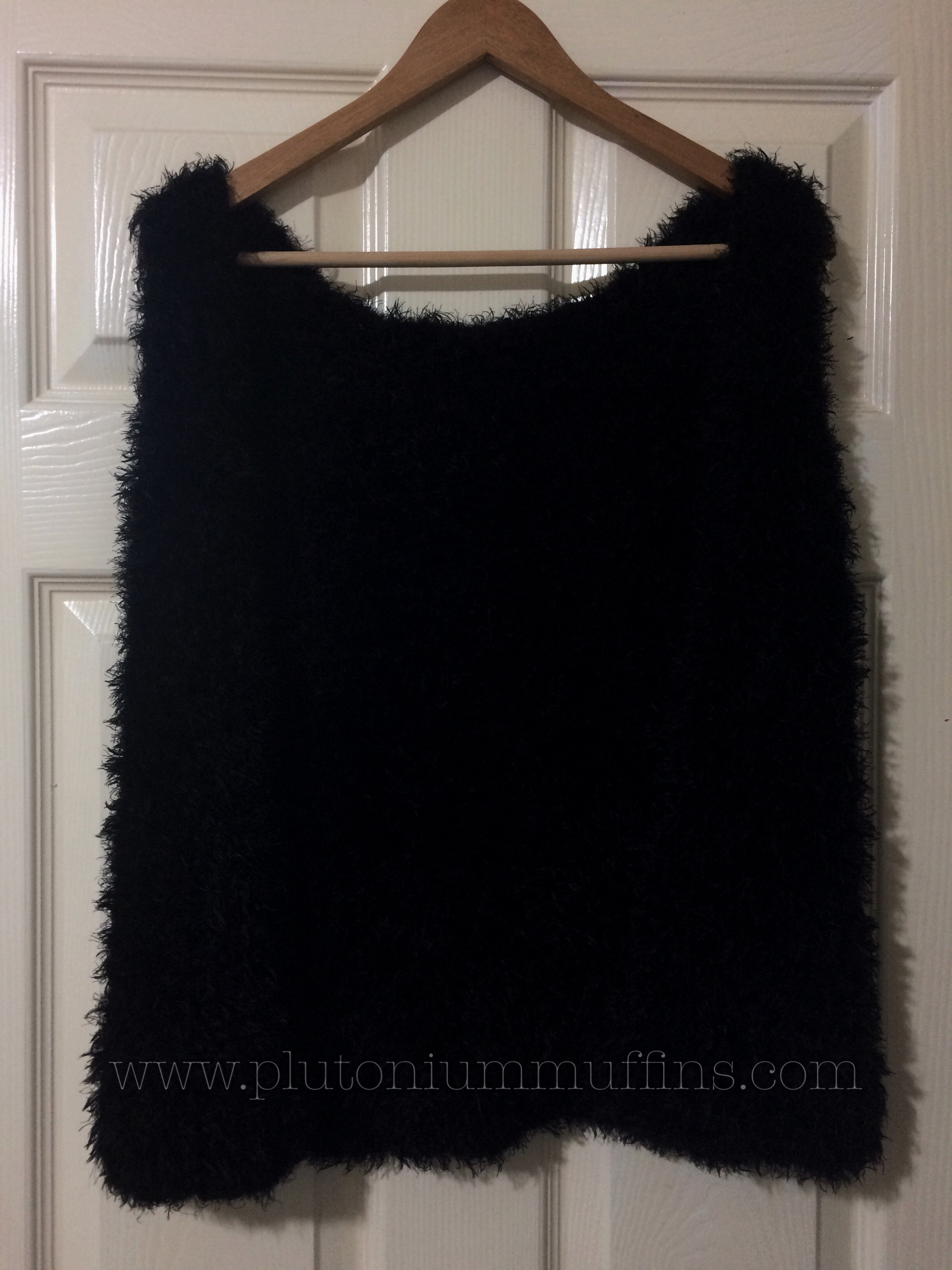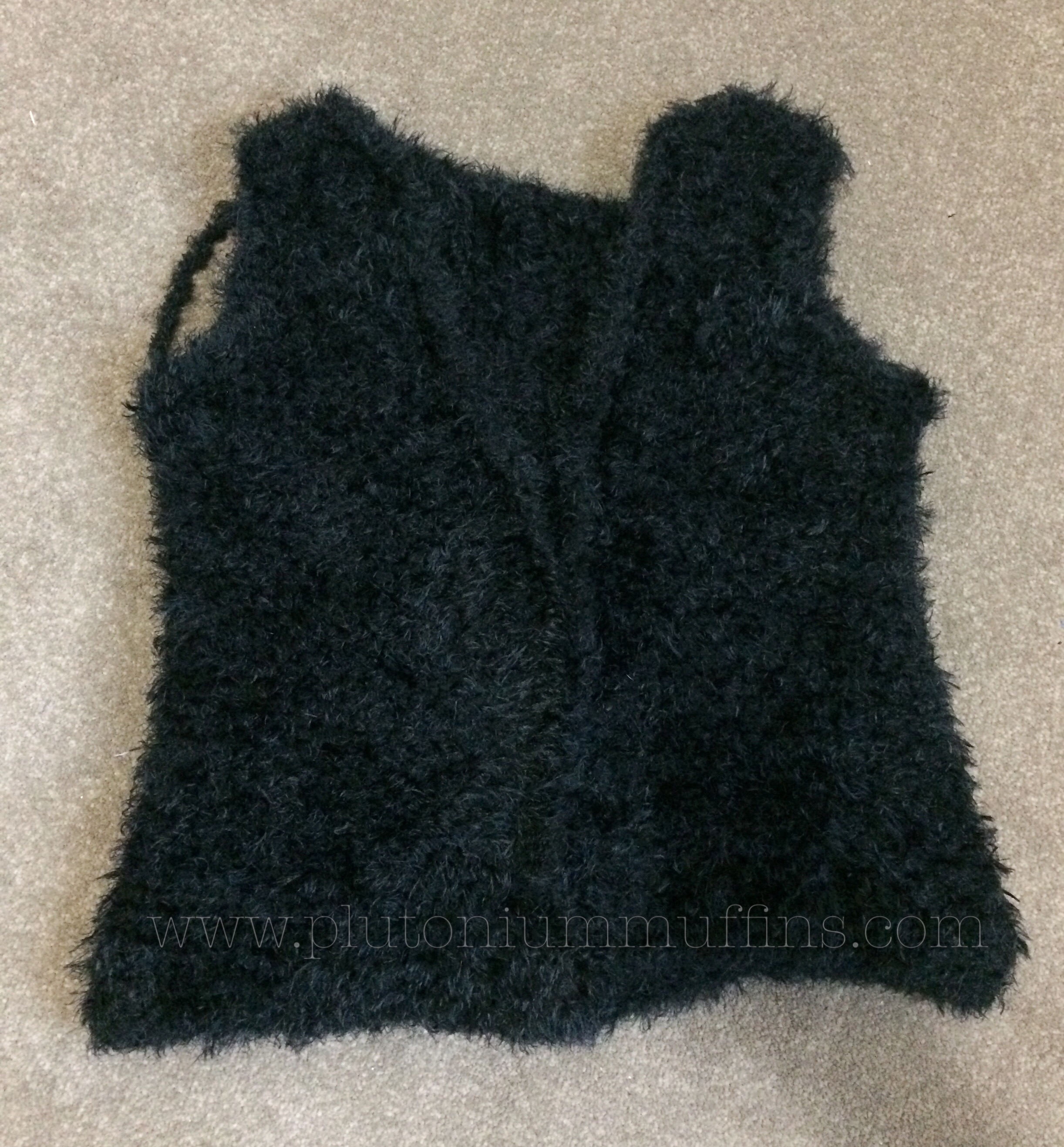 I know that I'll probably pick the garment up and half an hour later wonder what the months of fuss was about…and I know that mum will love it, so I need to get it to her in time for winter (let's not forget her birthday was four months ago). Picking up stitches has been my kryptonite for so long. Even when Melanie was staying in 2015 she picked up stitches for me on any projects I left lying around!
Hopefully this is only the first of two posts about this project – the second being the FO! I'll let you know how I get on. I'd love to know if I'm the only person with this problem, and how to overcome it? (Apart from doing a load of knitting that requires practice, practice, practice…) What is your kryptonite?
Much love,
Corrie xx