JS and his band, Suntrap, had a gig today, which I got dragged along to, kicking and screaming. Hehe, no I joke, I haven't been to a Suntrap gig for a while so I thought I'd best show my face. I took along my fish scarf and some knitting that I will reveal over the next week (if you follow me on Facebook you'll be getting progress updates on it!) and settled down to listen.
Suntrap Gig
The gig was at a place in Walton-on-Thames, in the "River House Arts Centre". The interior was amazing – it looked like JS' house, only turned inside out! I took a few photos of the band playing, but they aren't brilliant. For atmosphere's sake, this is what it was like.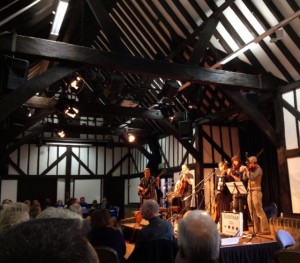 I was knitting away on a hat and shawl (when I'd finished the hat) throughout the first half, and during the break I decided to go check out the rehydration station – AKA the cafe. This is what I found.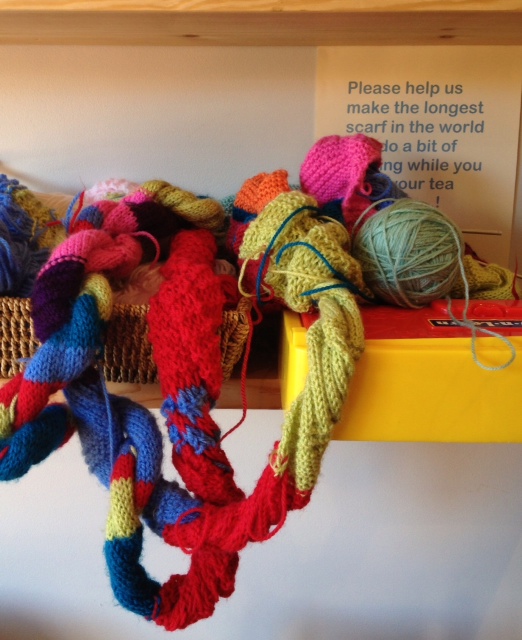 It reads:
Please help us make the longest scarf in the world and do a bit of knitting while you eat your tea and cake!
Of course, I had to make my own contribution, so I pulled it along to my table and sat knitting for about an hour. I didn't make much of a mark, but this is what I managed. I don't know if it will ever become the longest scarf in the world, but it was a great concept anyway, and if it was nearer to us I would definitely come back more often.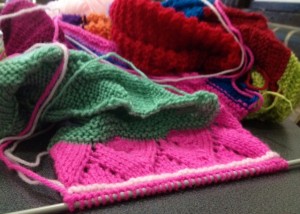 JS took a photo of me all wrapped up in the scarf, and we also stretched it out. We couldn't actually physically fit it through the cafe! It was a delightful find, and the Arts Centre was pretty cool. Because it's a Sunday, all the crafty stuff was closed, but I did have a look through all the windows and I was intrigued. I may persuade JS to take me back!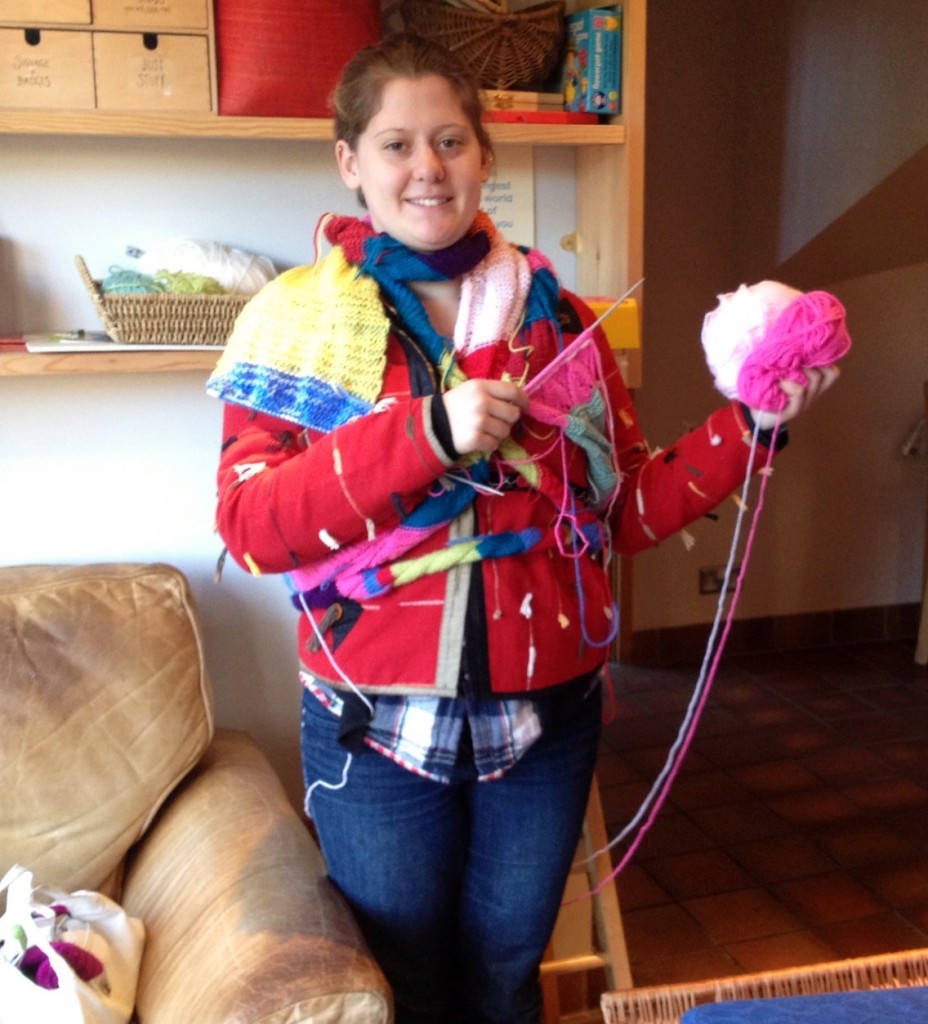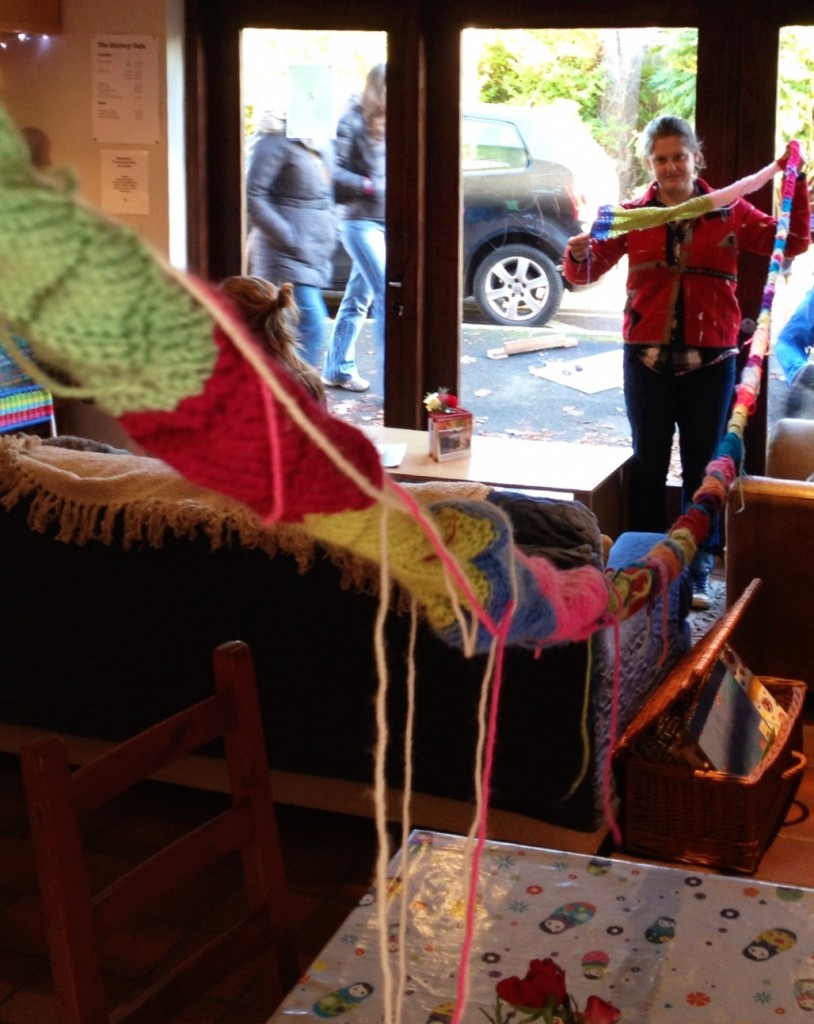 In other news, things at home are moving pretty slowly. It turns out we won't be moving from Kent anytime soon, but that's OK. Life is getting a bit more sorted!
You have three days left to enter the Knit 'n' Caboodle giveaway, so head on here for a chance to win! You can also win a little something by liking here and joining here.
Much love,
Corrie xx
Post Script
The Suntrap gig was awesome! If you haven't heard of them, I recommend you look them up and listen to their music. Some stuff is on YouTube. Even if you're not a folky, gorgeous harmonies, hilarious lyrics and just pleasant listening can never be bad, right?