I attended my first ever Make Escape in Hackney on Tuesday night – I've been invited a few times and never got round to doing it, but I was super pleased to have a chance to go along to 'help' Sincerely Louise out.
The Make Escape is a social night out for adults, based in Hackney, completely free, and like a Never Never Land for a few hours every month or so. Themes in the past have included Cosmic Crafting, Alien Invasions and wild creatures; this week, it was Easter.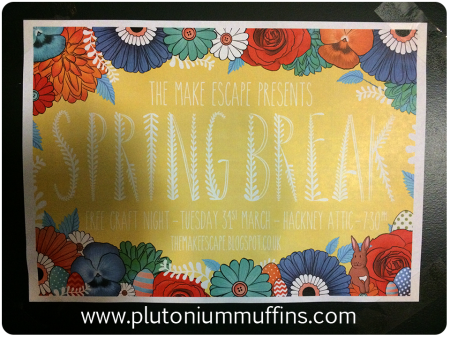 Spring Break Make Escape
Having met up with Louise for a cuppa and a catch-up before the event, I ended up heading into the Make Escape with her to help her set up. She was leading a felt eggs workshop – other stations around the room included a knitting corner, mask making, collage corner and decorating polystyrene eggs. We got to put together a huge table of fabrics in rainbow colours, which was fun – and super inspiring! I already have a problem with hoarding scraps, but something like this really makes you think about what you can do with all of your bits of leftovers!
The Make Escape is hosted in the Hackney Picturehouse, up in the attic. It's an amazing venue – a nice long room with a bar, DJ providing funky tunes which had us all dancing in our seats, and views out over Hackney that are beautiful – and unusual. I had a really good time wandering around and seeing what people were up to. The Travel Knitter was teaching people how to knit with Kareem Short, and they were whipping up some egg cosies which looked like good fun!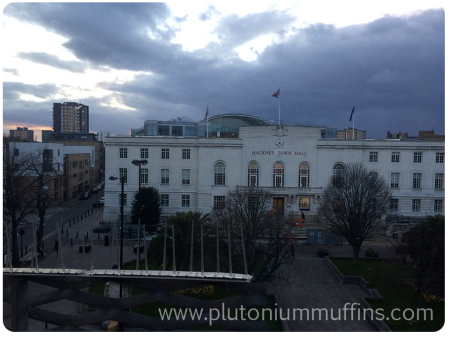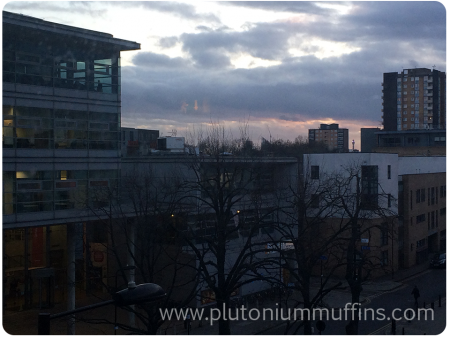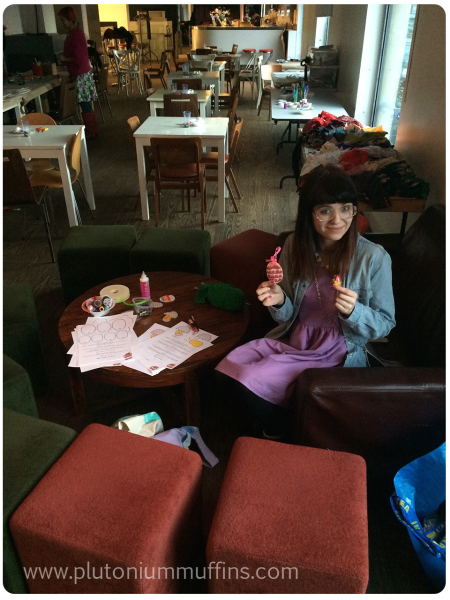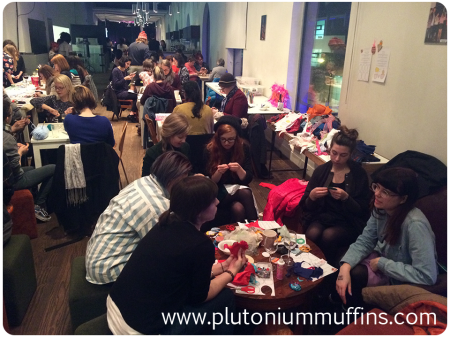 Studio Boo was doing the most amazing masks – if I hadn't been having fun sticking sequins to felt, I probably would have had a go at that station.
However, I was sticking sequins to felt, and it was a wonderfully liberating few hours! This was crafting for the sake of crafting – Anna of Wild and Woolly came and joined us for a while, and a bunch of ladies who normally meet up for a "Tuesday Club" dinner headed to our station for some making instead of their usual Tuesday activity. Everyone was super creative – I felt like my egg left something to be desired, everyone else had much better eggs and I think I have some catching-up to do in the Easter Egg department.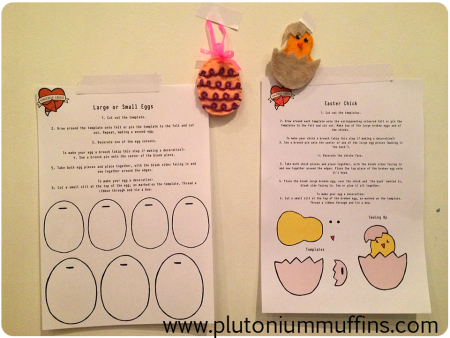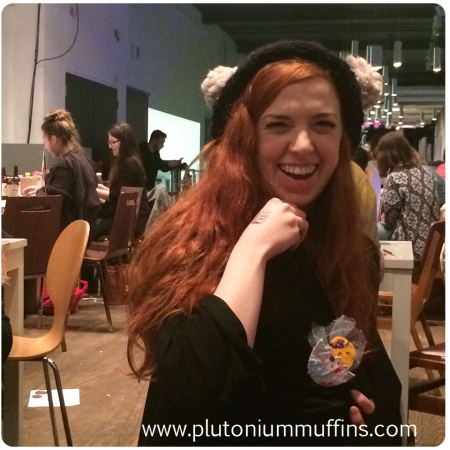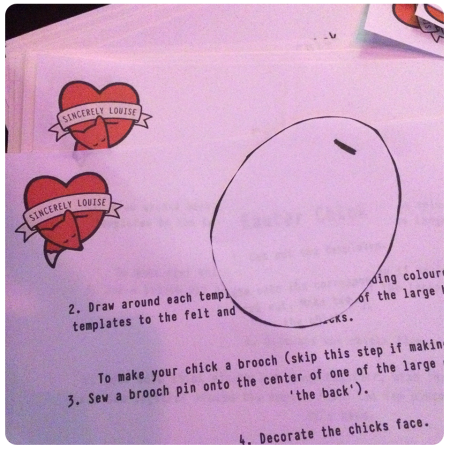 The next Make Escape will be on the 28th of July, so put the date in your diary and keep an eye on the website to find out more around then! The whole thing is headed by Momtaz Begum-Hossain, someone with the most amazing pink hair and a book in the making – head here to check all of that out.
I've just managed to get through all of my photos and audio from the p-LUSH show that was this weekend in Coventry – come back tomorrow to find out all about it!
Much love,
Corrie xx