I've been talking about ridiculous welly socks for a while, and it is time to unveil them! I was particularly unprepared for Christmas this year, and wondering what to make for everyone. When my dad suddenly said he wanted some welly socks, I was on the case in minutes!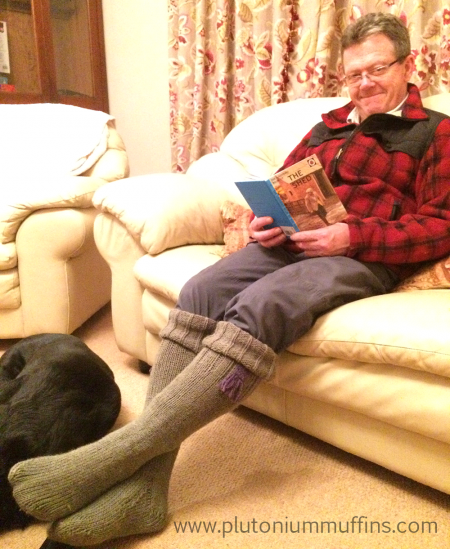 Ridiculous Welly Socks
Dad was quite specific about the length of the socks – he wanted them to be long enough to go well up over the wellies when he was wearing them, and knowing the amount of mud that is in the farm yard, I knew that they need to be the right colour to cope with that. I went shopping with mum and found some Hayfield Bonus Aran with Wool in a khaki green, found a pattern online and was well on my way.
The pattern I used was a free one from Blacker Yarns, and the pattern, Jean's Walking Boot Socks, is for both walking socks and welly socks, depending on which variation you want to do. My gauge swatch came out ridiculously small when I used their recommended needles, and I had to go up to 5.5mm (from 4mm). I'm obviously a very tight knitter!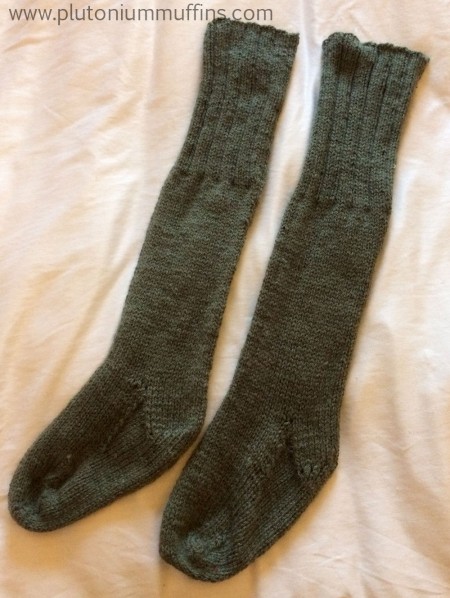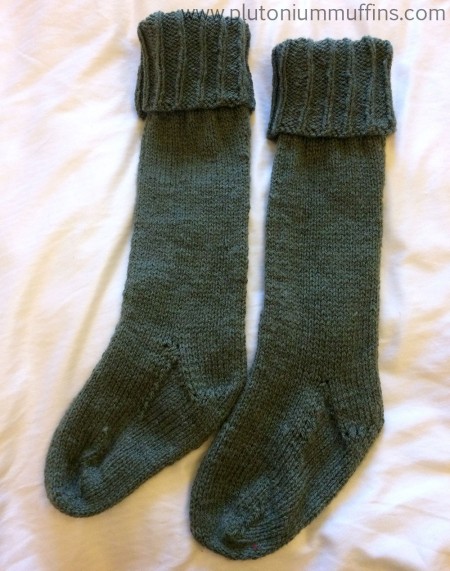 Everything from cast on to on-foot took just under a month to complete, and I had a break halfway through because I wasn't sure about the sizing. I had to leave both toes off so I could measure my dad's foot when I got back after Christmas. It was a really easy pattern to follow, although I'm a bit dubious about some of the instructions when it comes to pick up along the heel flap and it took me a little while to figure out how everything was supposed to fit in. The pattern is also written assuming you use dpns, which can be confusing when doing the magic loop method.
The socks fit quite well. They're a little loose around the ankle, and I'm hoping it will shrink with wear so they are an even better fit, as he wanted them to be tight around the foot. I decided they were the ridiculous welly socks because of how long they are – just over half a metre each by the time everything was added on and they were blocked!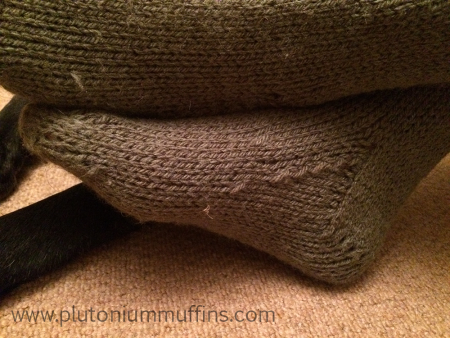 I'll be knitting more of these, although I may modify the heel flap a bit. This pair was knitted exactly to pattern, and I used a kitchener stitch to graft it. Hopefully dad will appreciate them for a good while to come!
Much love,
Corrie xx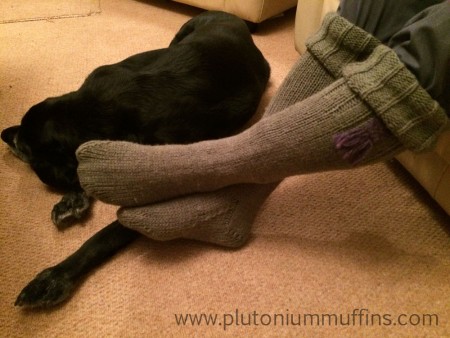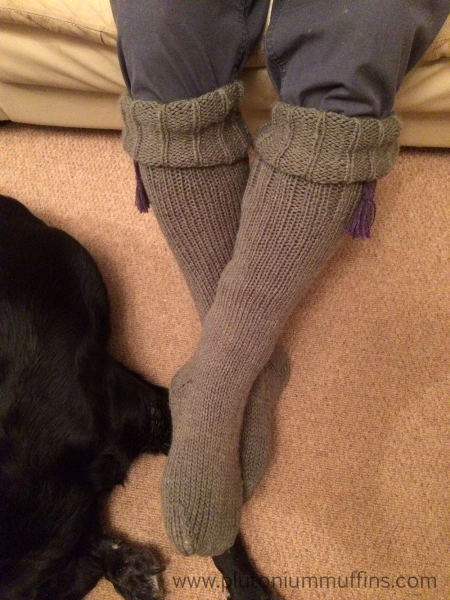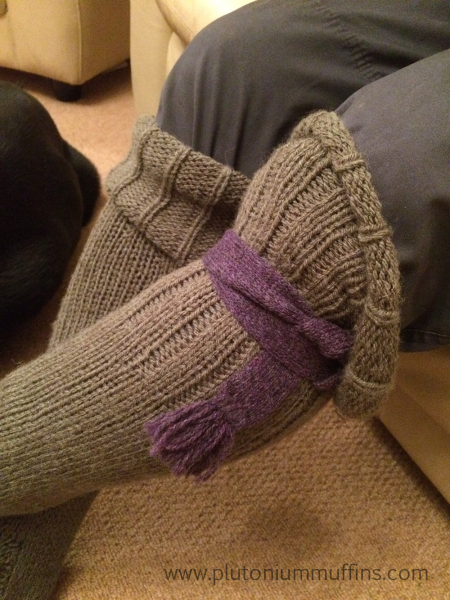 Shared with Oombawka Design Crochet, Crochet Addict, Gracey's Goodies, iKnead2Knit, Frontier Dreams, Small Things, The Winthrop Chronicles, Merry Monday