I got asked to do lots of commissions for Christmas this year, and one of the most popular was slouchy hats! The first one of these that I knitted was a while ago, and I did it for myself – the Romney Hat was knitted out of romney wool and had a huge Toft alpaca pompom attached to it.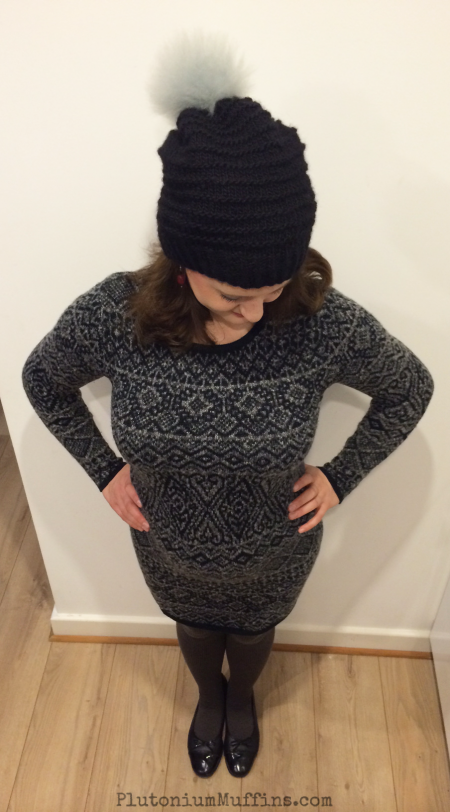 The commissionee specifically requested that I didn't add a pompom, and I was off!
Slouchy Hats
The pattern that I based the hats on was "Keep Your Head to the Sky" by Annalisa Dione – the first one I knitted in James C Brett Chunky with Merino, in CM14 mulberry. I was asked for a purple-pinkish yarn, and this was the ideal colour, with just the right softness. James C Brett is a budget yarn, but I've never had a bad experience with it, and wish I could find it in more places! There is a really good little shop in Plymouth that I will write a blog about at some point where I found this yarn. There is only 10% wool in it, for those with an interest in such things.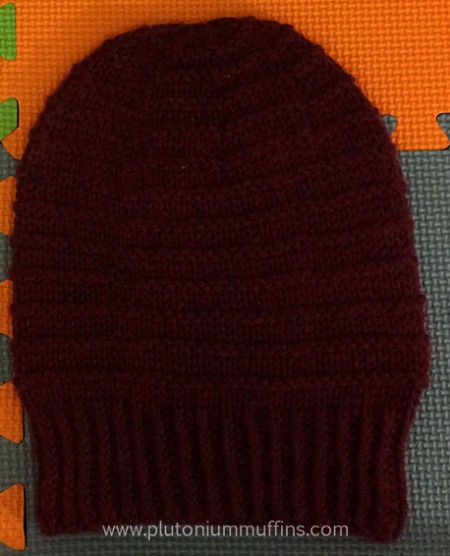 I slightly modified the pattern for the second, which usually has a pattern row every four rows – instead, I did it every 8 rows, which sped up the knitting and slightly increased the size of the hat. I should have done a gauge swatch for each separate yarn, but I was running short on time and didn't do this. The yarn for this second hat was Stylecraft Life Chunky in 2305 cream. I found it a bit stiff and uncomfortable on the hands, but the hat came out well and is washable, which is always a bonus! This one has 25% wool.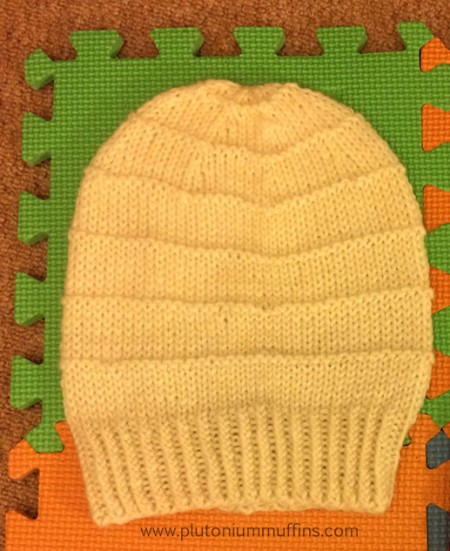 I love this pattern, and will be knitting more hats out of it! It goes very quickly, has just the right amount of slouch, and if the rim is turned up can be perfectly fitted too. I have loads of yarns in my stash that suit the pattern, so expect more of these.
What is your favourite quick hat pattern?
Much love,
Corrie xx