I unexpectedly came across YARNS of Tavistock on Monday morning, and absolutely loved it. I sometimes go in to yarn shops thinking I might do a review of them, and then realise there is nothing to distinguish them from the myriads of others…well, I spent all of a minute in YoT before realising that this was a definite yes when it came to a review!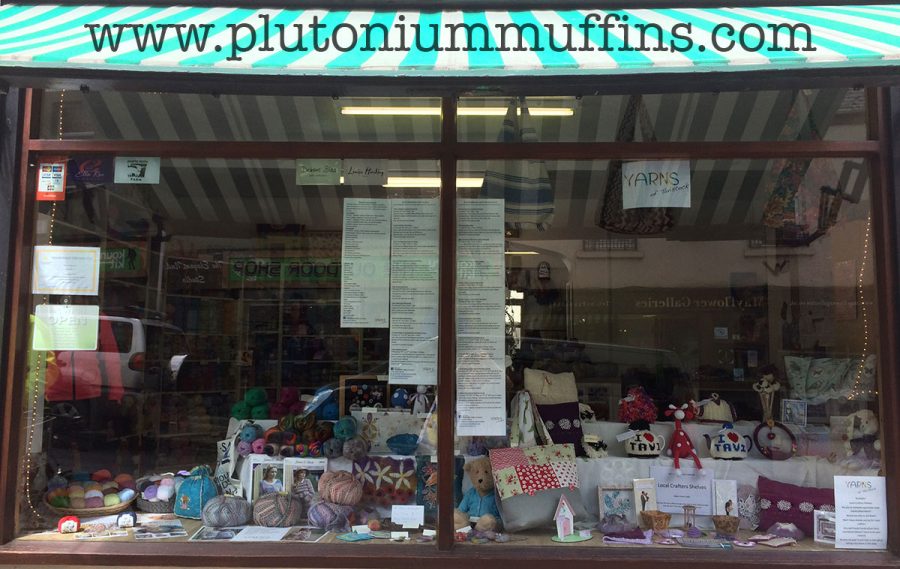 YARNS of Tavistock
This weekend marks the 18 month anniversary of YARNS of Tavistock. Run by Sue, the shop came about after an injury gave her plenty of time to do some knitting and crochet, and dream up her ideal local yarn shop. Within just a few months of having the idea, the doors to YoT opened to the public, and it's gone from strength to strength!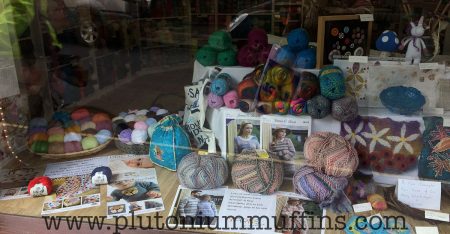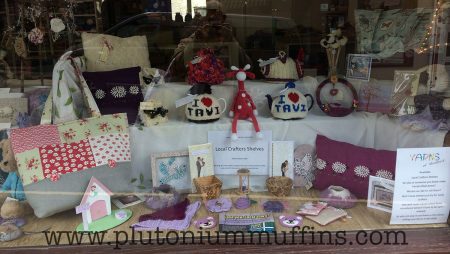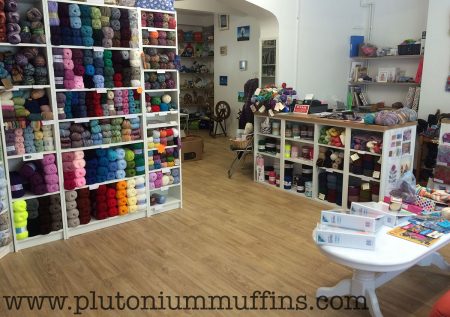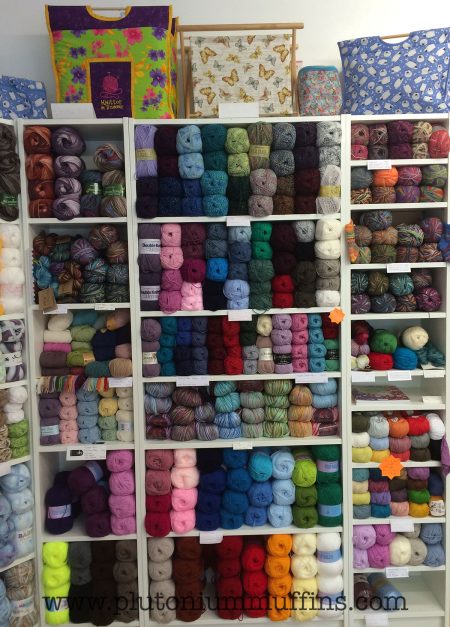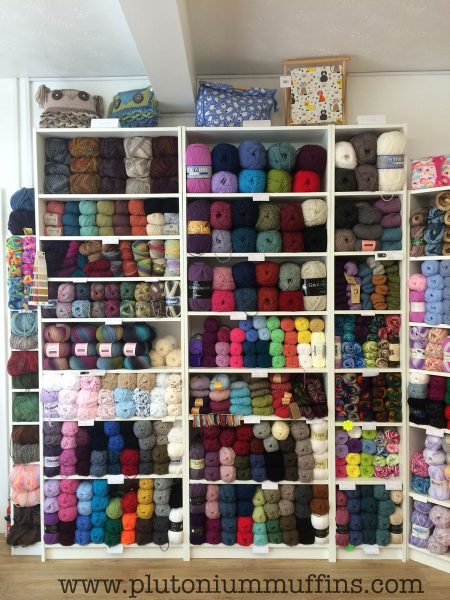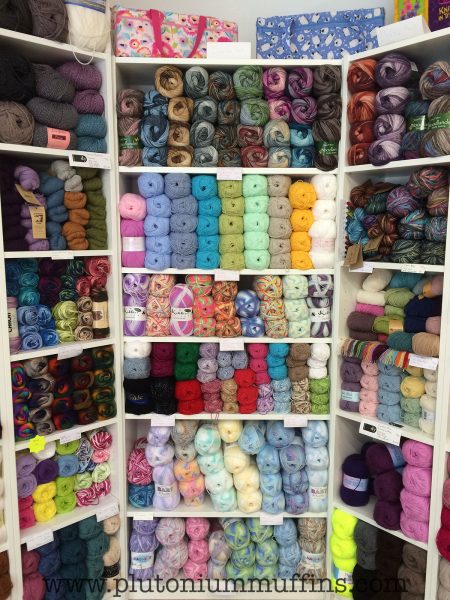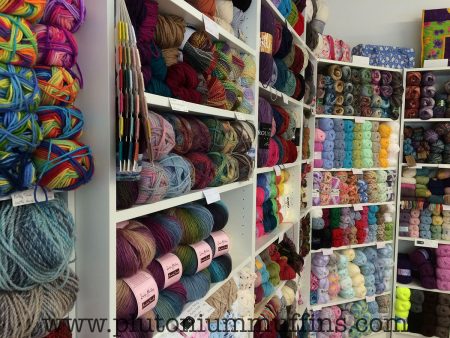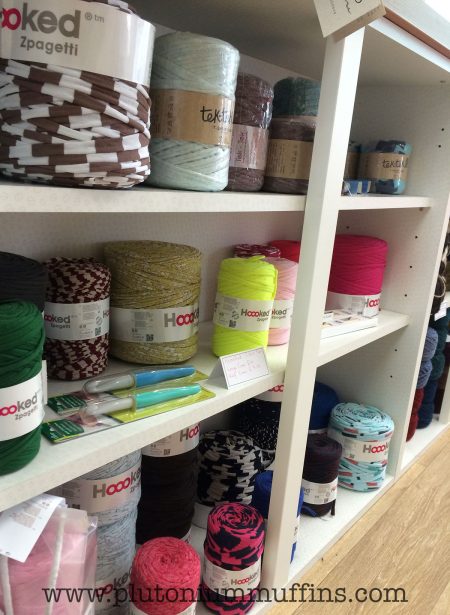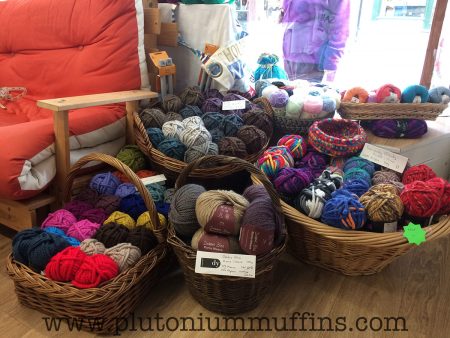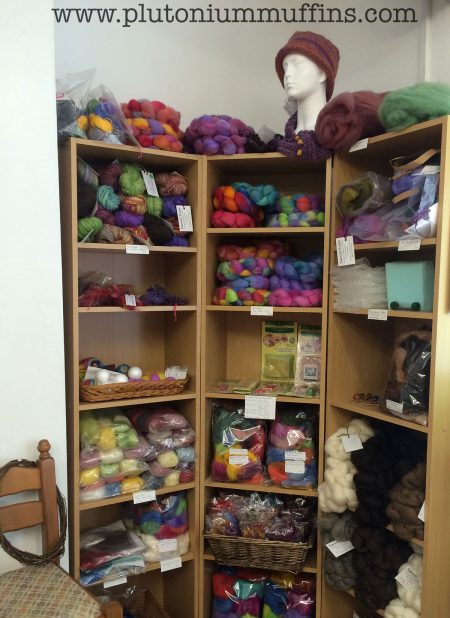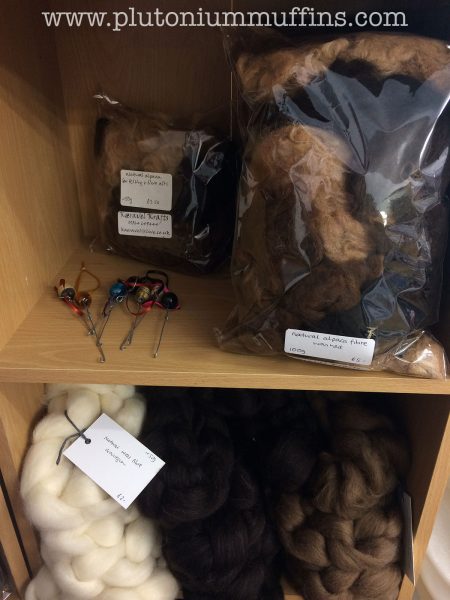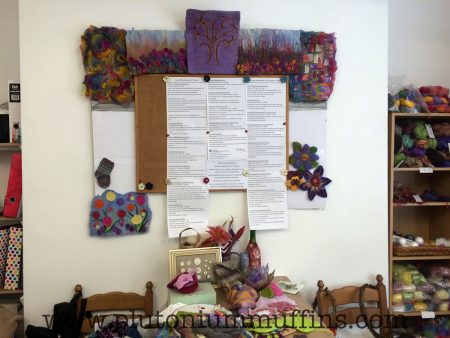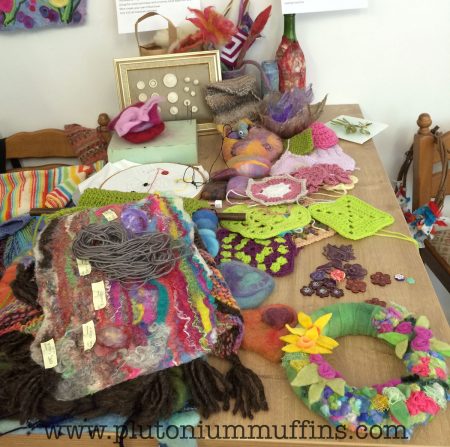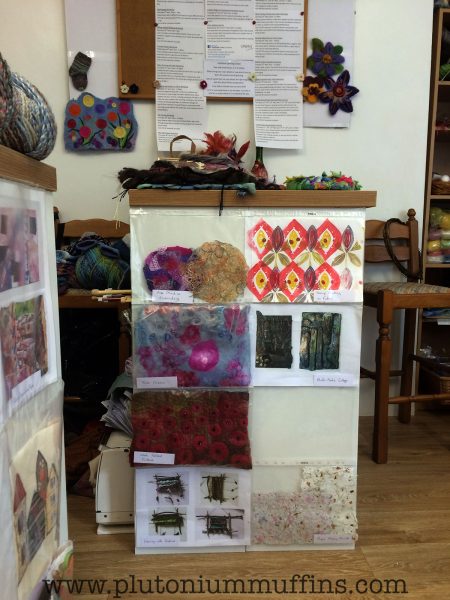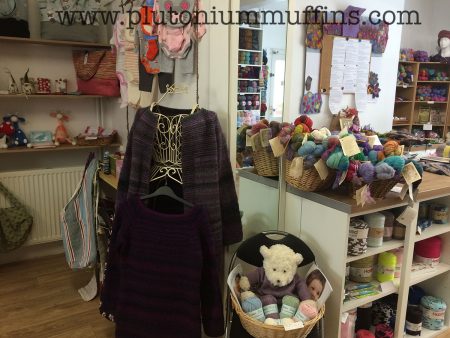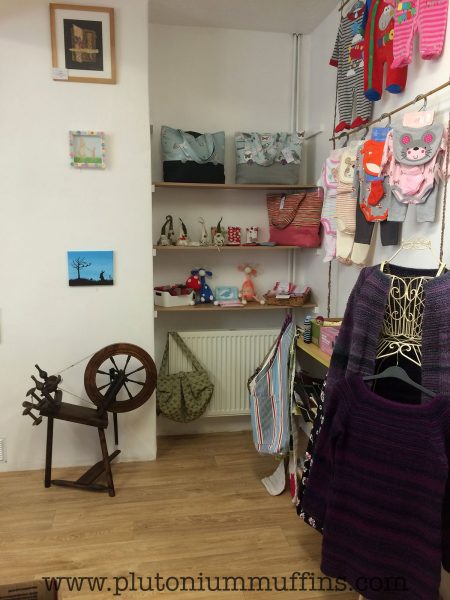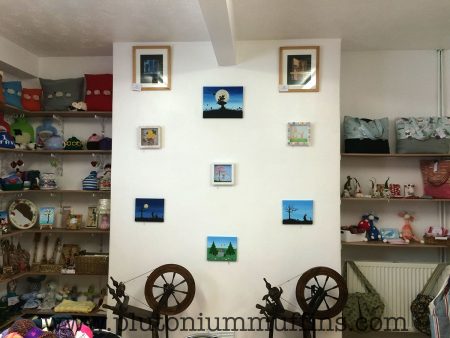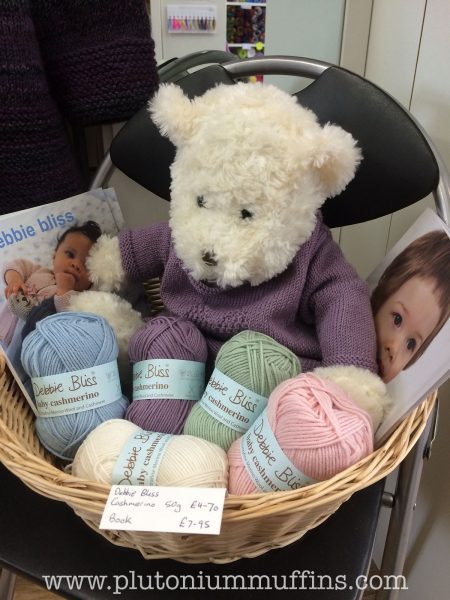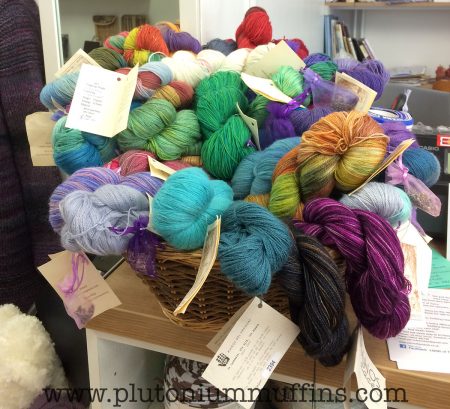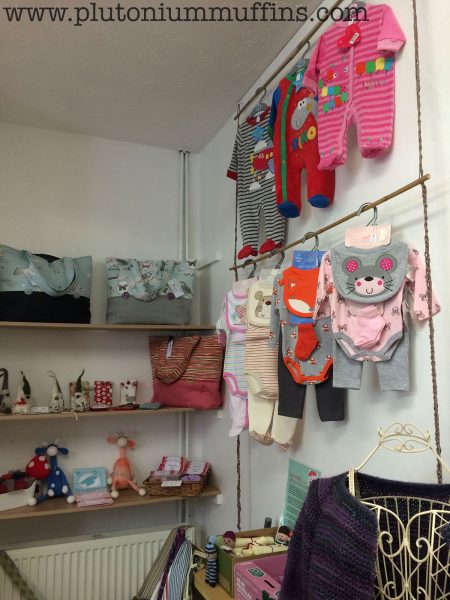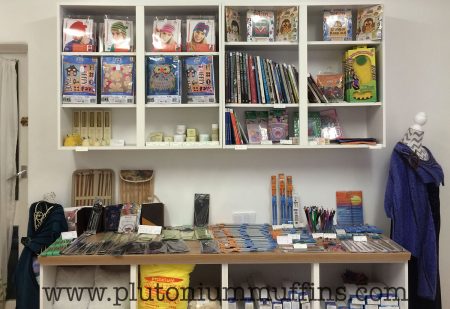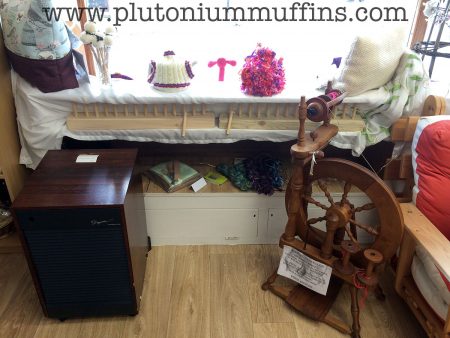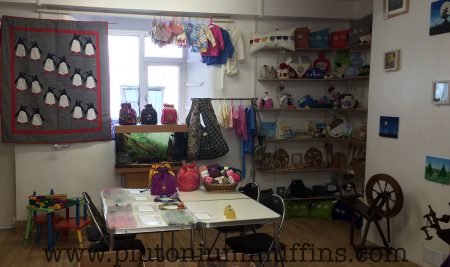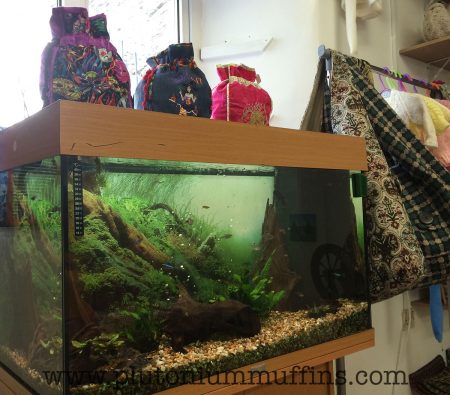 Hopefully the pictures give you a great idea of what the shop is like, but I'll add my two pence in here. You walk into space, something that is unusual in a yarn shop, and really lovely. Sue maintains enough room for someone with a pram to bring their child in and turn it around easily – nobody leaves their kid outside, after all! There's a lovely sofa to sit at for a quick knit (or for hubby to relax while you shop), and the back room has a large table for workshops. The number of workshops held here are immense, and they're not just for knitting, but range from using polymer clay to dyeing fibre!
The shop also has plenty of spinning equipment on sale, and the fibre is to die for. There are a few spinning wheels, drop spindles, even things like handmade orifice hooks – something I've only ever seen on Etsy! The selection of yarn is amazing, with many of the good quality 'regular' brands such as Debbie Bliss, James Brett and Opal, as well as more specialist yarns such as Manos del Uruguay, Juniper Moon and the Natural Fibre Company.
Sue prides herself on stocking local products, and has a number of shelves in the back of the store where local souvenirs, supplies and artwork can be picked up. From tea cosies to baby clothes, cushions to painting, these shelves alone kept me absorbed for ages.
In case you can't tell, I was so excited about the shop, and if you're ever in Tavistock, I urge you to go find it. YARNS of Tavistock is located on the high street, but far up one end, so keep walking! The address is as below:
69 West Street
Tavistock
Devon
Pl19 8AJ
The shop website is here, and Sue maintains a very active Facebook presence on the page here. Go check it out, and let me know what you think!
Much love,
Corrie xx