John and I went on an Adventure Up North in August 2014, getting into our car and driving until we found places to stay and things to do. Although we said we were going North, we didn't get any further than Derby, and I realise it was really only the Midlands…but anywhere north of Exeter was Up North when I was growing up, so you'll forgive me!
We spent the whole weekend being very silly and 'interviewing' each other, and this was the result. It's taken me a really long time to put this video together, and we had a few laughs as we relived the weekend ourselves.
Adventure North
We spent the first night in Breadsall Priory Marriot Hotel, enjoying the swimming pool that night and doing a walk through the golf course the next day. The hotel was wonderful, room service was fine, and we had some really tasty ale. Yes, I ate all the muffins on the bench next to me…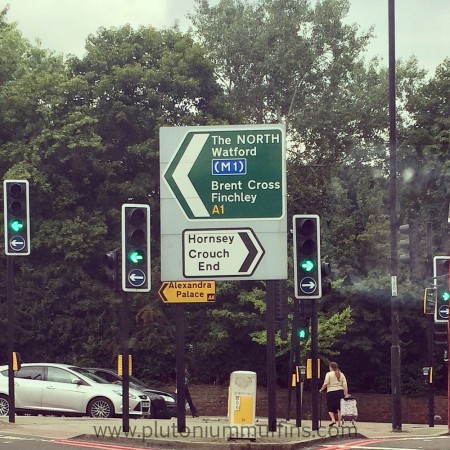 Hopping back into the car, we headed towards Buxton, stopping in Bakewell on the way to enjoy a Bakewell Pudding and a can of Fanta Grape each. John bought me a little sheep souvenir and we booked a night in The Bull I' Th' Thorn, this incredible pub about 45 minutes away from Buxton.
This is a really old pub, and although we spent a long time talking about suits of armour, bears and labradors, we couldn't take much video because the light was terrible. However, I did take a few photos – I fully recommend a night here if you're in the area and looking for a great bed and breakfast! The food is also excellent.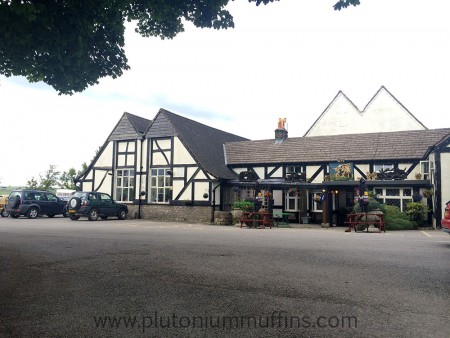 We headed to Buxton for a spot of yarn shopping at Sew In of Buxton and our trip up the hill in the hurricane, after which I knitted the Solomon's Temple socks that remind me of this trip everytime I wear them. I knitted Kelpie from the Rowan Fine Art that I bought here.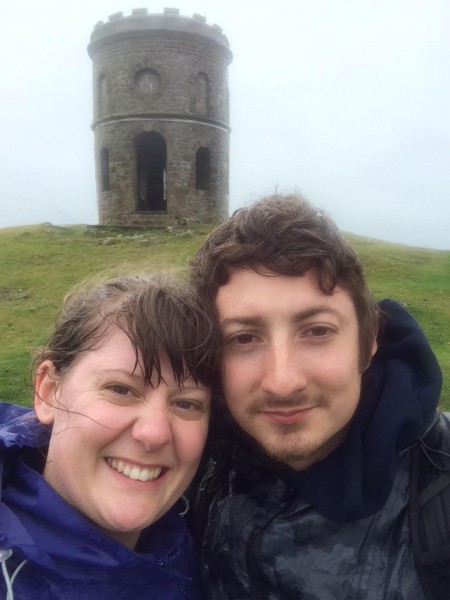 We headed back to London in high spirits, and I look forward to our next mystery weekend. I hope you've enjoyed this little taste of our trip!
Much love,
Corrie xx
This slideshow requires JavaScript.