It is time for an update on the baby blanket, and I hope you will all be impressed at the progress I've made over the past two weeks! I've even been kind and taken comparison photographs, so you can see exactly how I'm doing…aren't I generous?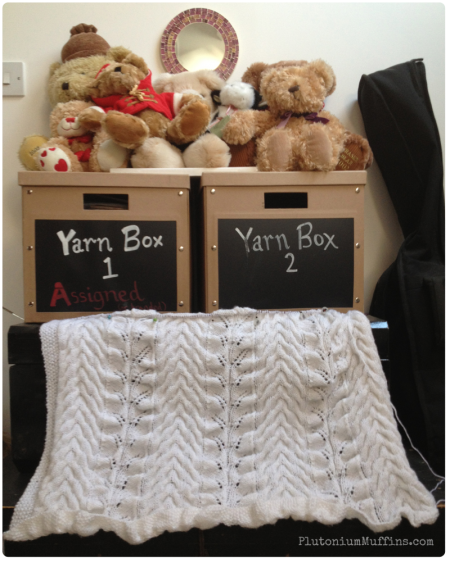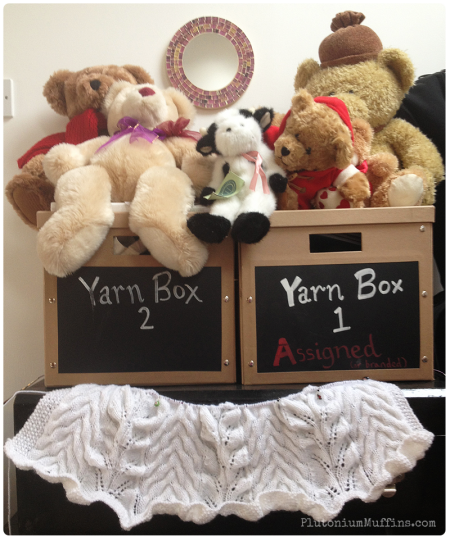 Les Mis starts tonight – we have to go into school early today because there is a possibility that the BBC will be doing some filming. We will be in for about twelve hours, give or take an hour or two…and I've put together a huuuuuuge pack to teach my fellow band-members how to knit! I'll write a separate post on that another time, so for now, on to the baby blanket!
Baby Blanket Progress
Quick reminder, the pattern is "Cables and Lace"  from "Blankets, Hats and Booties To Knit and Crochet". I'm finding it fairly easy going – the 208 stitches per row is no longer presenting such a psychological barrier anymore, at least. I've made a couple of mistakes, the most obvious of which is a cable error. (First pic shows correctly done cables!)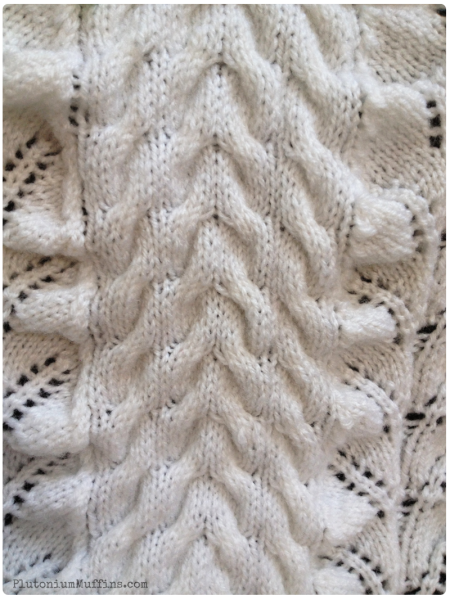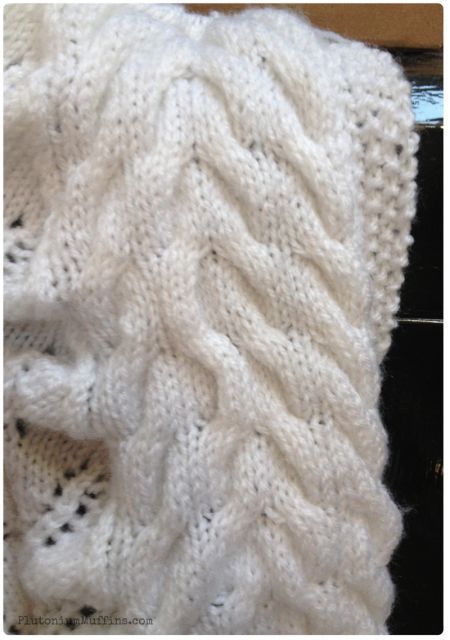 I could have ripped it back, but I refer you back to that philosophy of the Aztecs, who deliberately introduced flaws into their work, as they knew that if they one day found a perfectly crafted item, it had to have been made by the Gods. I don't necessarily have the same belief, but it makes me chill out when I make mistakes that won't make my whole piece unravel!
That's all from me for today. Just a quick note, I try to be active on social media (you can find me on Facebook, Twitter, Google+ and Pinterest, phew!) and reply to everyone, but we are living in a black hole of internet at the moment, and I'm having far too much fun knitting the baby blanket than actually socialising about it!
Much love,
Corrie xx