So I've written about a WIP that was crochet and related to Chippenham Folk Festival, the dance and folk festival that JS and I went to at the beginning of June. I wanted to write about the craft fair we went to while we were there. I had to drag myself out of the tent, where I had been hiding with flu for a while, but I was really glad I did.
Yarny Things at Chippenham
There was one stall which had yarny things, and I bought a 3 mm crochet hook in order to make the crochet breakthrough. It didn't really have anything else exciting — some drop spindles and some really expensive cotton yarn. Uninspiring.
There was a different stall which sold pewter shawl brooches, and I bought one. Beautiful. This is the best thing about craft, the beauty of it.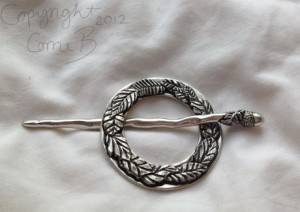 Little Things – Fimo Craft
Then I discovered Sue Cumming's stall, Little Things. Absolutely nothing to do with knitting – but everything to do with Fimo, which is something that I have been dabbling in.
I spoke to her briefly and she gave me permission to take some photos of her craft. They speak for themselves.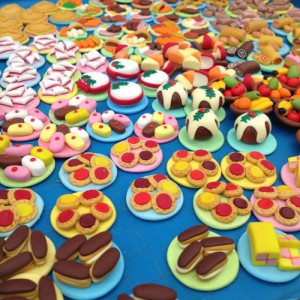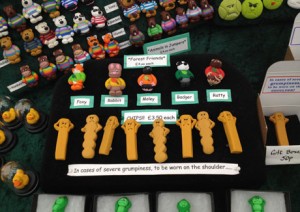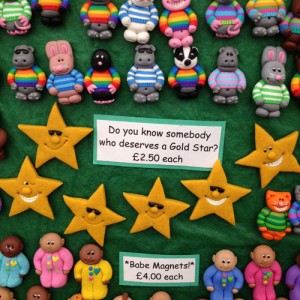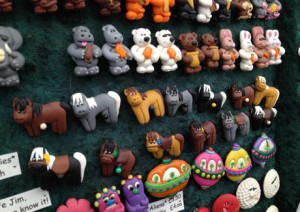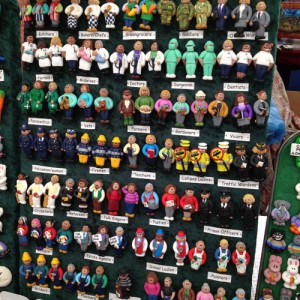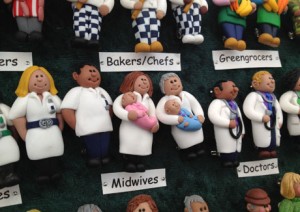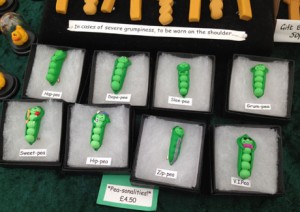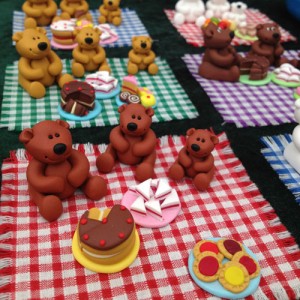 Unfortunately, Sue doesn't have a website or Etsy shop – I have found the Raggy Rat Shop which sells some of her creations, but the rest of the range is also incredible. If you ever get a chance to go to a fair where she has a stall, I urge you to take some time to pay attention to the amazing stuff she does. Scale isn't really accurately represented in the photos – some of this stuff is smaller than your fingernail!
Amazing.
Do any of my readers have any experience with Fimo? My one attempt was fairly successful, although not on this scale!
Much love,
Corrie xx