Before I went on my silversmithing course last week, I spent ages browsing Pinterest looking at jewellery. As a dedicated cat lady, there was really only one choice – a cat ring! You can check out the jewellery board here. I will be updating it a lot more over coming weeks – especially because I'll be getting a new phone that will make Pinteresting a bit easier!
Anyway, on to how I'm a dedicated cat lady. No, wait, silversmithing..! The finished project can be seen in this post.
Intro to Silversmithing – the first class
I went to my first class last Thursday (read more about that here). The studio is in Central Bristol, in an absolute maze of a building! It looks totally nondescript from the outside. Walking in reveals a transformation from standard residential building to incredible silver studio, complete with faux taxidermy silver stag head! Alice Goldsack has decked out her studio with rows of benches for people to work at, beautiful photography on the walls, and display cabinets of examples of silver work by established smiths.
I didn't take any photos of the studio as we were busy learning the ropes. I will try do this next lesson. There was so much to learn – hammering, annealing, soldering, polishing, work hardening… I also don't want to take any photos of my fellow students as that gets complicated, so please bear with me.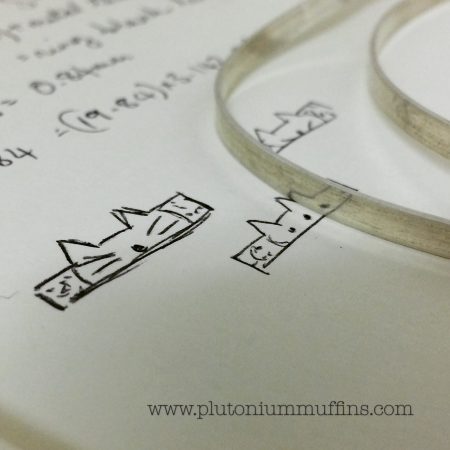 What was quite strange was suddenly encountering techniques that I have studied the science of through my Materials Science degree, in a practical application. Even stranger, my brother gave me a jewellery textbook for Christmas a few years ago, which is one of those in the studio. Although it was a new environment for me, I felt like I was right at home.
After a chat about health and safety and some equipment demonstrations, it was time to start.
Cat Ring
Having had a look at the equipment, I went and voiced my thoughts to Mim, the tutor for the lesson. I'd initially thought I would do a wire ring bent in the shape of cat ears, but that would have had fewer techniques in it. I want to learn as much as possible, so it had to be more complex. I ended up getting a flattened piece of silver and cutting it to size to fit my right index finger, then cutting little ear pieces.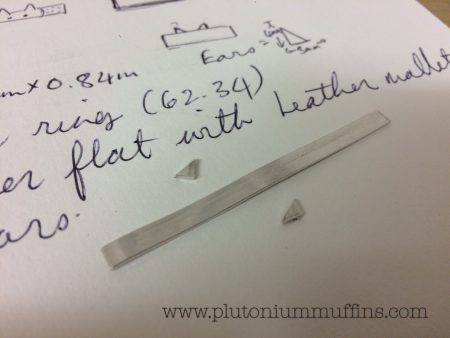 After filing rough edges down I soldered the ears on. The pieces were tiny, and very difficult to manipulate, and because I hadn't done it before it was very tricky. I also suddenly realised I had an audience of everyone else in the class, as I was the first person to solder. Terrifying. It went quite well, and I definitely felt very accomplished!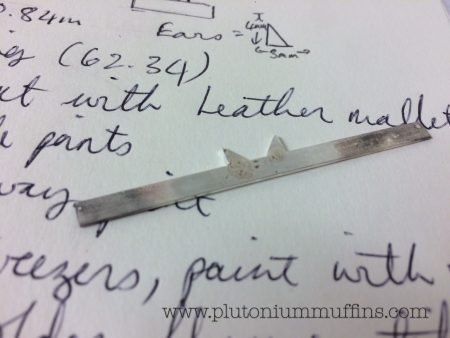 I had to file down the excess solder, then file the ends to join the metal into a ring. By this point it was time to leave, so next week I will be doing a bit more filing. Then I will be bending it into a ring and soldering. Hopefully I'll finish it next lesson and be able to wear it with pride!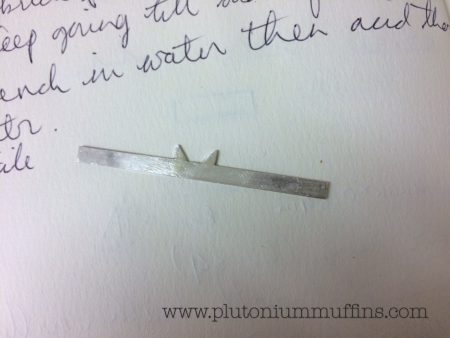 I can't wait till Thursday's lesson – I'll keep you updated.
Much love,
Corrie xx