When we moved to Bristol I posted a long post about moving, and promised I would tell you all about Craftisan, our local craft shop. It's taken me so long to do so that I've been able to go back and take MORE photos – which is also kind of neat because now I can show you how they change up their decorations regularly. We haven't visited for a while, but every time we do, it's a great experience.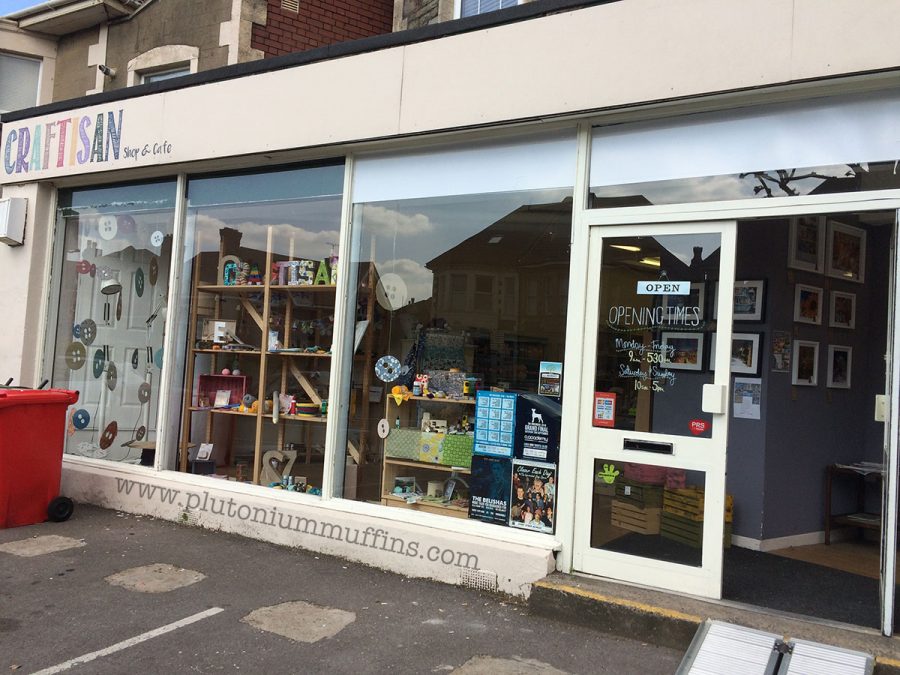 Craftisan, Totterdown's craft cafe
The first thing to say about Craftisan is that it's a craft shop and a cafe. This is partly what makes it John's favourite ever craft shop. He can come in with his laptop, buy a cappuccino and cake, and chill while I inspect everything in minute detail. The coffee is great and the cake is always delicious. I also enjoy the availability of a number of local presses – particularly the elderflower presse. Om nom nom.

The shop is also sort of a gallery, with local art on the walls, much of it for sale. The artists change regularly, and you can also buy the art in the form of cards and postcards in the shop. This is now my place of choice for birthday cards. There was a gorgeous painting of a bumblebee when we first visited in June, which I didn't buy. I can't stop kicking myself now that this painting is sold and no longer available!
There is a table in the back of the shop with a load of different materials available – paper, card, paint, feathers, glitter, glue, paintbrushes – and you can go and create something while you enjoy your beverage or snack. While the craft table is aimed largely at kids, it would also be awesome if you just wanted to go and experiment. Did I mention the glitter?? A family with three kids spent an hour painting the last time we visited. It was so lovely to see and reflect on how, in a few months, we could be doing the same with John's niece and/or nephew!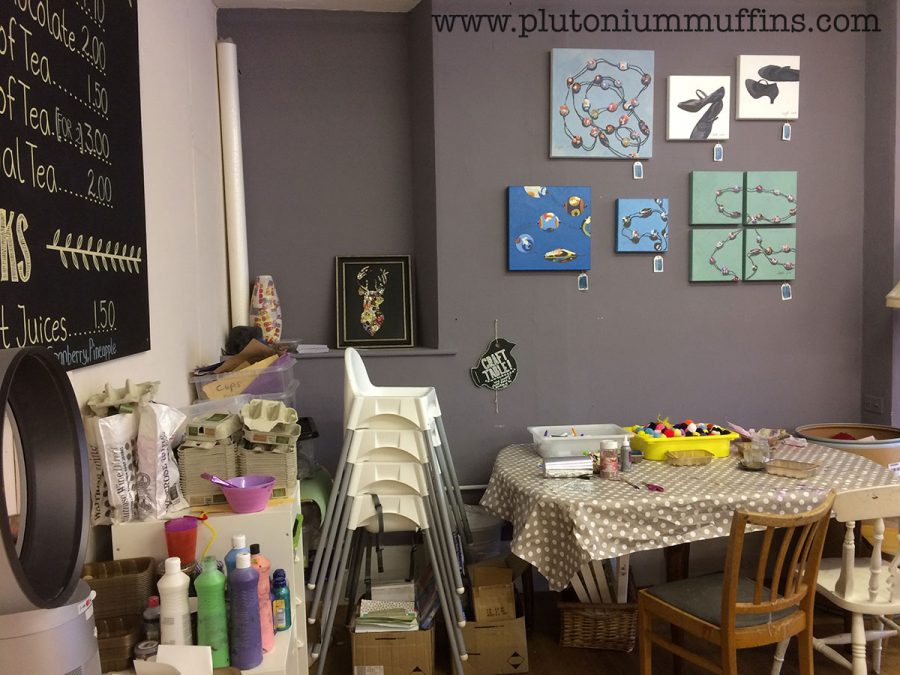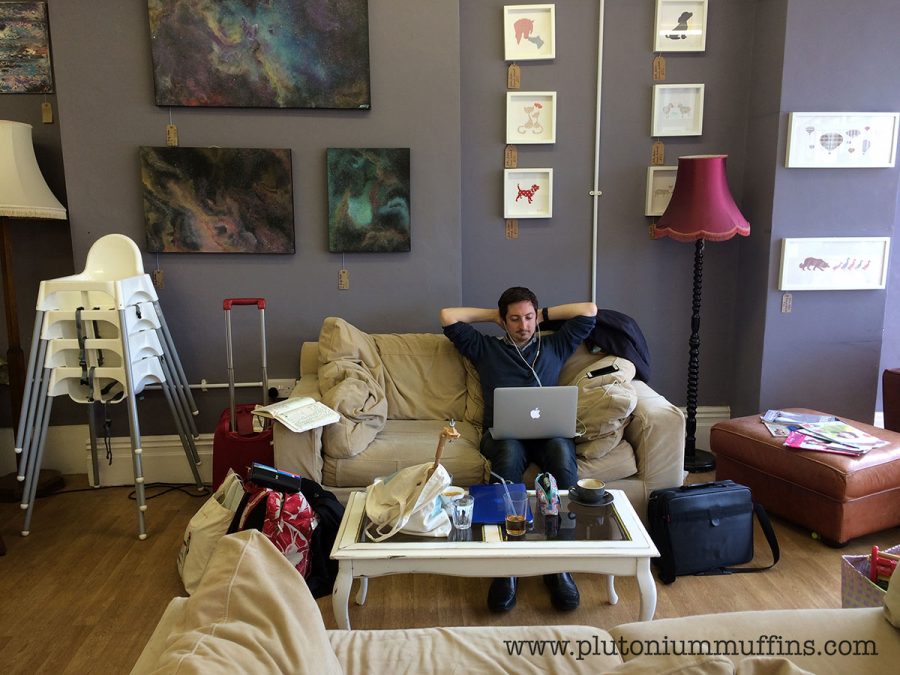 OK, on to the actual shopping bit.
Craftisan the shop
I have to remember how small the shop is whenever I go in. The available range is almost unbelievable! With everything from decopatch, to wool, to fabric,  I can spend hours perusing the shelves. For my fibre interests there is 100% Australian wool yarn, beautiful wool roving and a selection of accessories. In terms of material, Craftisan stocks a small amount of fabric, rotary cutters, all the sewing accessories, and a ton of buttons.
The shop also caters for papercraft with card stock, stamps, inks and stickers in abundance. Kits for crafty beginners range from sock monsters to candle-making, with more in between. The most beautiful cards, notebooks and pocket colouring books are for those who love writing and colouring. For collectors of books, there are trunks of vintage patterns and books ranging from sewing to painting. For non-crafters, a variety of items from local crafters include teapots, lampshades and exquisitely decorated boxes.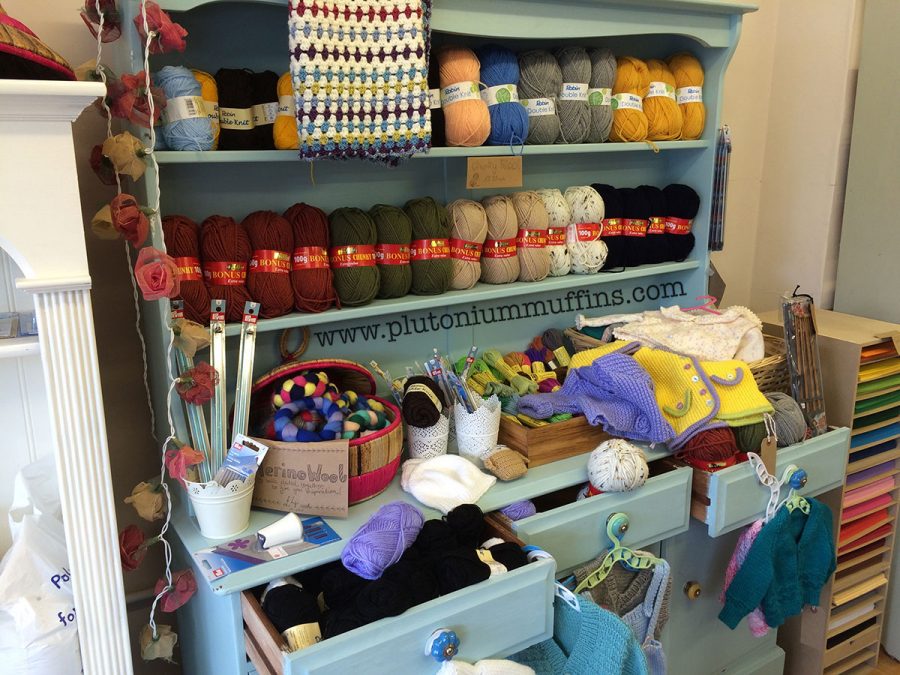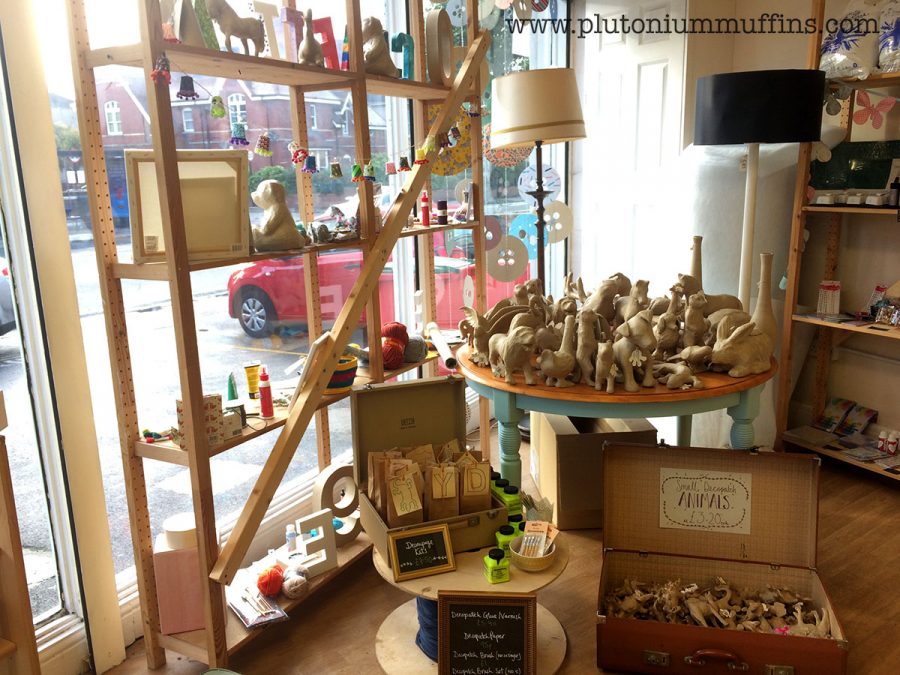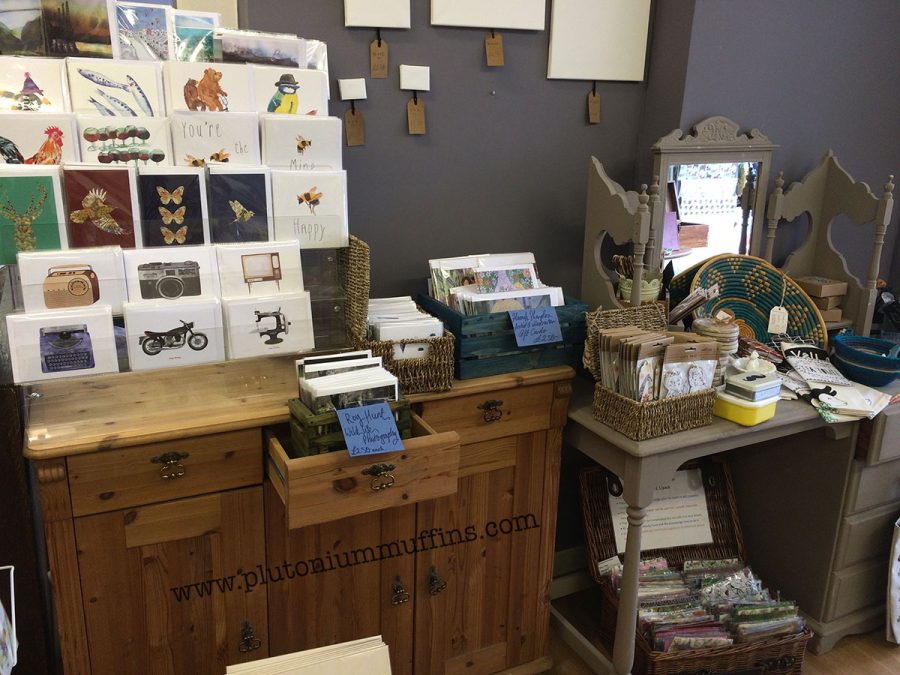 It's difficult to give any more information than this. Everything changes regularly, and it's a bit like Aladdin's cave; every time you visit you see something new. I've never managed to visit without buying something…we walked away with this amazing file organiser for John's office this weekend. His exact words were "I don't know if I'll use it but LOOK AT IT."
I get teased by friends who think it's hilarious that we took our house because of a craft shop. I can't pretend it wasn't a factor! Craftisan also runs classes ranging from after school clubs to skirt making and beyond. I'm sure at some point I will get myself on a course, and if I do I will let you know how it goes.
Much love,
Corrie xx
This slideshow requires JavaScript.