This year has been the year of learning to design knitting patterns. My first one was rather more complex than this one, which is really just a formula intended for people who want to learn to knit, but don't want to just make squares!
Garter Stitch Head-Band
I've just published the Garter Stitch Head-Band pattern! I designed it for the launch of Coranda.com. I'm really excited about how good such a simple piece of knitting can be, and I really think the button transforms it from just a fairly clumsy piece of knitting to something more beautiful! I'm hoping that loads of people will download it, print it and distribute it around their friends so they can teach the world to knit.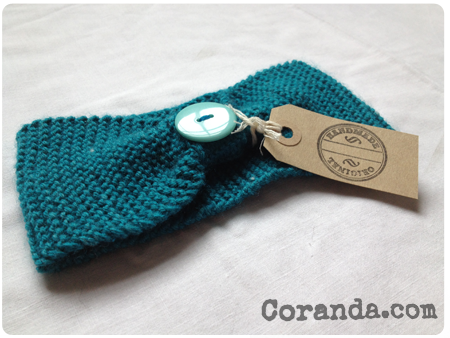 You can find the pattern on Ravelry, or click here to download it. Let me know if you try it or share it with anyone else, I'd love to see others! I also didn't get anyone to test-knit this, so if you find any issues with it, please let me know.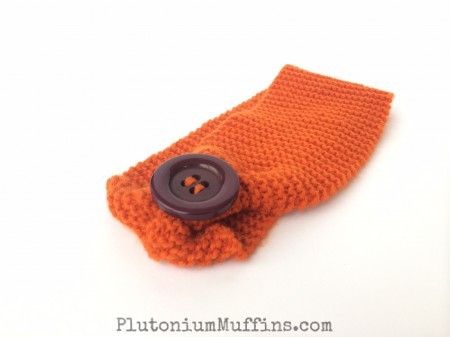 That's all from me for now, I need to go to bed. I finished Wonder-Mum's socks today, as it's her birthday! Happy Birthday to my loveliest, gloriousest mummy. I'll show you all tomorrow, as it's now 11:30 pm and way, way past my bedtime.
Much love,
Corrie xx