Today I get to talk about the Great London Yarn Crawl Project Bags! These were given to us when we arrived at our meeting places, and were crammed full of goodies. I've got two of the project bags (unfortunately, empty) to give away today, thanks to the generosity of Rachel and Allison, who gave me two of the bags in return for a donation to Refuge.
Great London Yarn Crawl Project Bags
Our goody bags were filled with a plethora of delightful treats and goodies. I'll talk through them all separately as I believe the wonderful generosity of the people who filled them up deserves a shout-out! The bags themselves were A4 paper sized, I would say, and great for a pair of socks, hat, pair of mittens or a knitted octopus. Mine now holds a pair of socks in the works!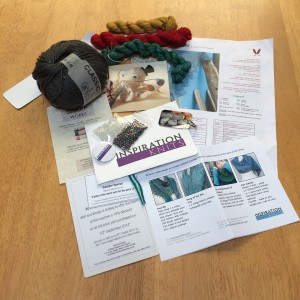 Inspiration Knits beads and tutorial sheet
These were two small packs of beads with a tutorial from Inspiration Knits teaching you how to use them if you never had. One of my resolutions in April 2013 was to knit something with beads in it – that ambition was never achieved and the pattern suggestions and tutorial are thus most welcome! I also got a badge, which has been added to my growing collection of knitting related pointy things. Do not mess with me!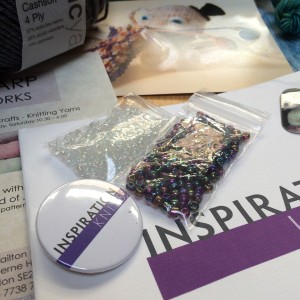 Vouchers
Lots of fantastic discount vouchers were available for the yarn crawlers – Wild and Wooly are serious enablers, with a great offer for a sweater quantity of yarn. Stitch Up and Sharp Works also had discount vouchers for us which could be used for up to a month after leaving, and Loop offered anybody wearing the Great London Yarn Crawl 2014 badge a 10% discount on the day. I'm plotting what to use my vouchers on…
We also got a little something from Max's World, who gave out several of the door prizes. I love the little octopus postcard!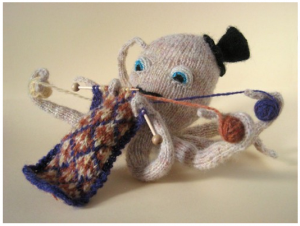 Kettle Yarn Co project bag tag
Linda sells these project bag tags on her Etsy shop, and they are great for labelling your projects in the hopes that if they ever go missing, they will be returned to you. I have not yet decided which project bag mine will go on, but probably the big cupcake one, which only gets taken out for Serious Projects.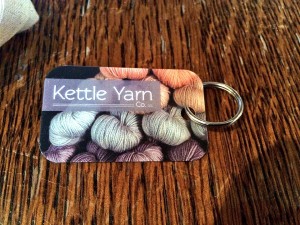 Mini Skeins and yarn
We got three mini-skeins each. Mine were: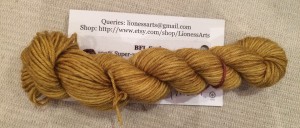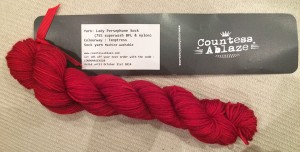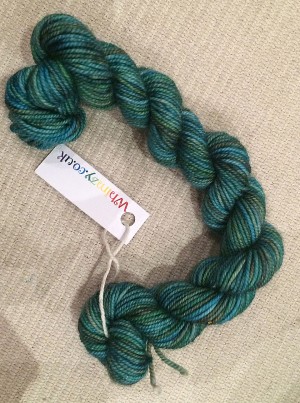 I have absolutely no idea what to do with a mini-skein of yarn. Do I wear it as a bracelet? Knit a tiny, tiny hat? Make Skinny Liz a small blanket? (Actually, that's not a bad idea…)
Classic Yarns
I also got a ball of Rowan RYC Cashsoft 4 ply in Thunder colourway. I can't wait to knit with this, I'll probably make a small hat or similar.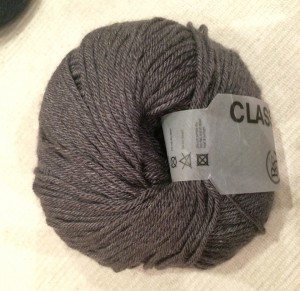 Rockpool
We were also spoiled by a free pattern, Rockpool by Ruth Garcia-Alcantud. Not only did we get the free pattern, but a Ravelry code too so we could download the digital copy. I give any designer who does this a thousand knitting points. The shawl is gorgeous, and looks like it may be a good candidate for pairing up with my beads! Watch this space…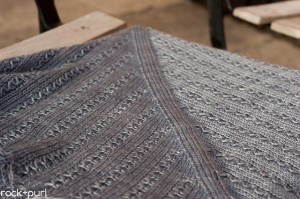 Soak
The last thing in the goody bag was a sampler of Soak. I love getting these, and wish I could make them a million times bigger. I have never bought a full bottle, but boy do I want to. I'm going to put it on my Christmas wishlist, in fact. Soak is a fantastic laundry detergent for normal clothes – and for blocking hand-knits. Fact.
The Giveaway
So, I advertised this as a giveaway – what do you have to do to get your hands on one of these two project bags with the Great London Yarn Crawl 2014 logo on it? Simply tell me in the comments section of this post which of the above you would most like, and what you would do with it. (If you were a yarn crawler, you already have a bag and don't need another! But if you really must, your favourite goody from the day.)
The giveaway will close on the 4th of October, and is open to applicants worldwide. You must leave contact details in your comment or I will redraw if your name is pulled out. Selection will be done by a random number generator. This giveaway is now closed.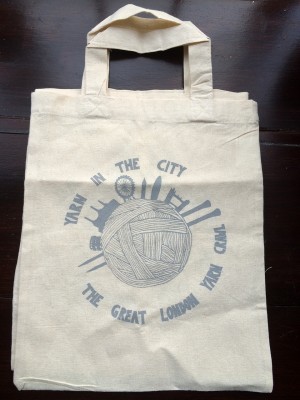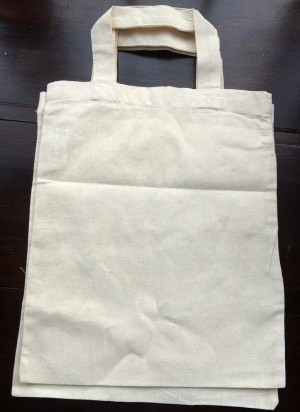 Get commenting!
Much love,
Corrie xx