It's the time of the year again – the beginning of a new month and time to set my resolutions for April 2014. Before I start on that though, I thought I would look back at last year and how things went in April 2013.
April 2013 Resolutions
My resolutions were:
Knit three different sock patterns.
Knit something with beads in it.
Find a suitable pattern for Wonder-Mum's Big Birthday.
Make a wool hackle.
It's really interesting looking at these because it is a mark of how far I have come in the last year. I failed on all four of these – I knitted one sock pattern (Cadence), and have still not knitted anything with beads in it. Nor do I own a wool hackle. I did find a suitable pattern for Wonder-Mum's birthday, but it was one I'd picked out years ago and I only decided on it a few weeks ago and now don't have time to make it.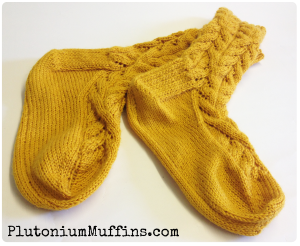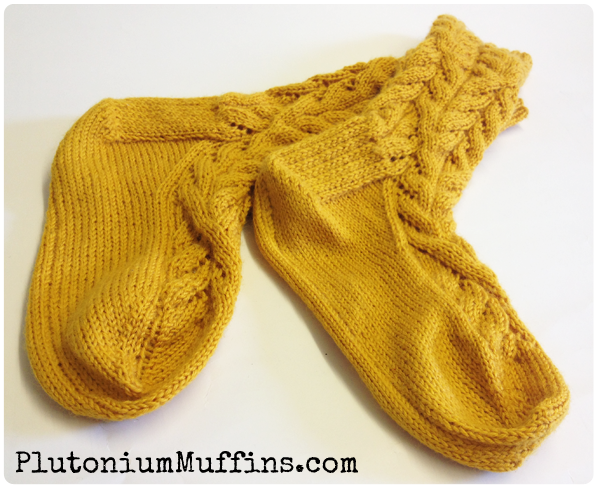 I think it's a really good reminder to myself to go back and have a look at this – because I have been worrying I'm not giving myself enough goals (I'm very much a 'get home and have a nap…ALL NIGHT' kind of person) but it's important to remember I'm setting myself achievable goals. With that in mind, I can think back to March 2014….
March 2014 Resolutions
So my resolutions last month were:
Get to lace section on Erquy
Get to sleeves on Garland
Work on some long-term projects
I did fairly well – I didn't get to the lace section on Erquy, but I did get 2/3rds of the way there. I got to the sleeves on Garland and I certainly worked on some long-term projects, with two FO's and some substantial progress on the Gigantic Blankie. I also learned to crochet – so March was busy and successful!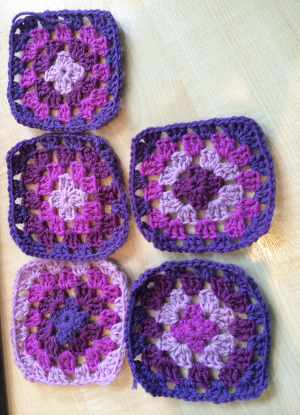 I've now decided on my April 2014 Resolutions…
April 2014 Resolutions
With achievable at the helm, we have the following.
Complete 17th stripe in Erquy
Finish Granny Squares Galore (crochet)
Work on existing projects but DO NOT CAST ON ANY NEW PROJECTS.
The third one is particularly important – I don't know if I could even complete a single sleeve of Garland, so I don't want to set anything specific for that, and the same for Gigantic Blankie. Given that I cast on Hitchhiker and Granny Squares Galore in March, I want to give myself that restriction so that I can start MAY with a clear conscience that any lingering bits have been worked on.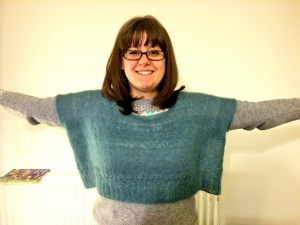 And yes, I have an FO to reveal on Friday!
So that's it for now. Don't forget to check out the Resolutions Group on Ravelry to make your own and have a productive month!
Much love,
Corrie xx