Don't worry, I'm even more sick of the number of times that I've moved this year than you are of hearing about it! JS and I have moved to a lovely, gorgeous flat in Finsbury Park, London, which we shall be in for two years with two nice doctor men that we met at Uni…sort of, it's a long story.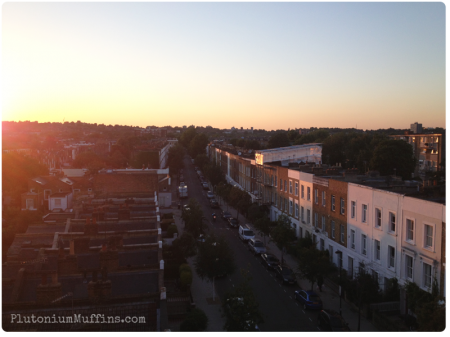 This is why I've been so quiet. I haven't really been able to do much knitting (although I did finish the baby blanket! It's in our bathroom at the moment waiting to be washed). There is so much to tell you though…
WIPS
Digger
About a year ago I started a project dedicated to Digger, my beloved old labrador. I picked it up again – it was the last WIP languishing in my WIP basket and I've been steaming along with it. I have finished the body and most of the head in just under three days, and I absolutely love it.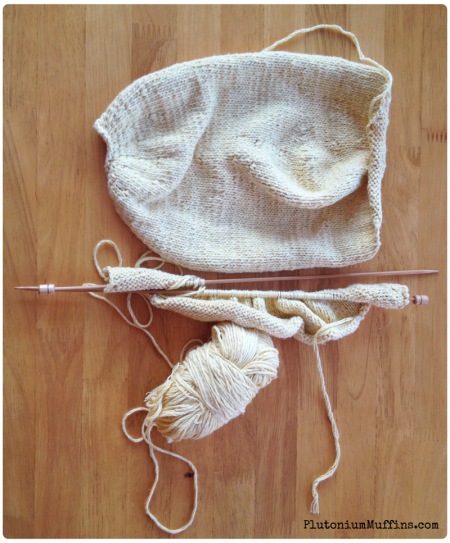 The pattern is "Labrador Retriever"  by Alan Dart. I love his style, and the pattern is a breeze. If you would like to try it, you have to know how to increase and decrease, mainly. I'm using K2tog, P2tog, KFB and PFB as my main methods, with a few slipped stitch decreases thrown in where I think they are necessary.
I'm using Debbie Bliss Amalfi, which is a blend with silk in it. I chose it because it matched Digger's colouring – but once knitted up it forms this incredibly drapey, gorgeous fabric that I would love to have a jumper out of. I will be buying more. The main colour is more yellow than this picture shows, camera colours weren't playing today.
Kittlylow
When JS and I first moved into a flat together, it was no pets allowed. We didn't really count Archie…but JS promised me we would have a cat when we got to our next one. Well. The flat is a penthouse apartment, with no access for a cat to roam outside, which I hate the thought of, so no pets for us. I've been on a mission to stash-bust some of my old acrylic yarns, so I've started "Cat Cushion" by Rita Taylor. I will have a cat!
Spinning
I've also started spinning again – I bought a new, miniature spindle and plan to take it to a folk festival with me next week. I'm using some purple roving that I won from the Campaign for Wool. I'm not good with a spindle, but my spinning wheel is still inaccessible because of the move, so things can only get better!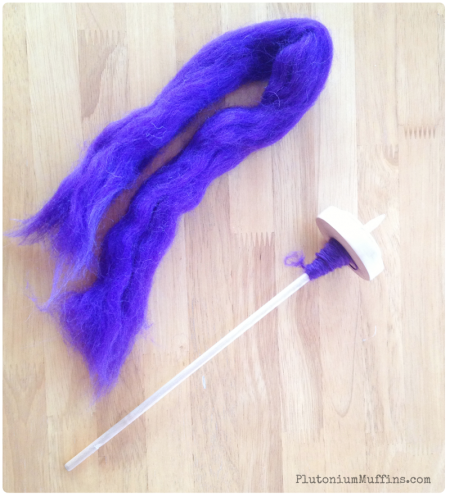 More excitingly – the Handweavers Studio is literally a two minute walk away from me and I went to visit today. Aside from literal BAGS of roving which nearly blew my mind, they also do spinning lessons – so I've booked in for September 29th! I think it will make a big difference to my spinning, as I will just be a bit more confident and know if all my self-taught things are GOOD or bad. I can't wait.
Anyway, I'd best go because we are off on holiday tomorrow and I need to pack! I'm putting PLENTY of yarn and roving in!
Much love,
Corrie xx