My dog, my Kerrowmoor Gold Digger, my companion through teenagehood, died on Friday the 29th of June. Last week. Do you have any idea how strange it feels or sounds to type that?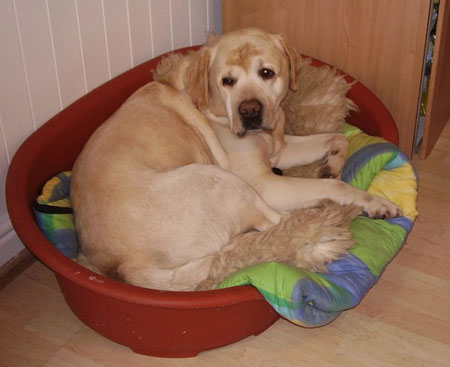 As soon as I found out, I wanted to write a poem. I've been struggling with forms and styles ever since. I used to be much better at poetry, but it has been a while. The most simple was the one I liked the most. It's a haiku.
Kerrowmoor gold dog
His final rest, the last dream
Goodbye, my Digger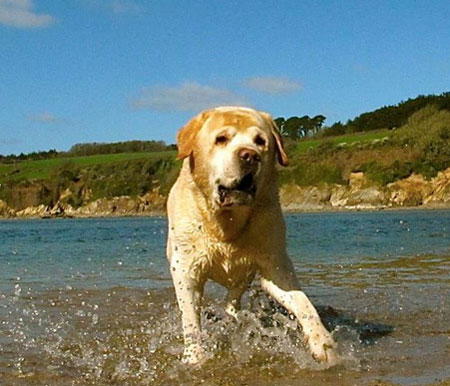 My second reaction was that I wanted to make something. JS and I jumped out of bed (I found out early on Saturday morning) and went to John Lewis in Oxford Street. I bought 4 balls of yellow yarn that matched Digger's colour exactly – and it was only £30 (with some grey and orange) as there was a sale on.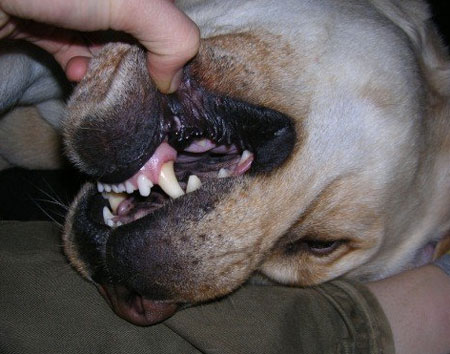 It's taken me a few days to cast-on, although I found the pattern at around 9.30 on Saturday morning. I only did it yesterday, as I've been reading my boss' wifes book "A Golden Age" and trying to get to a point where I can think about Digger without feeling a bone-aching sadness. I'm there. Almost.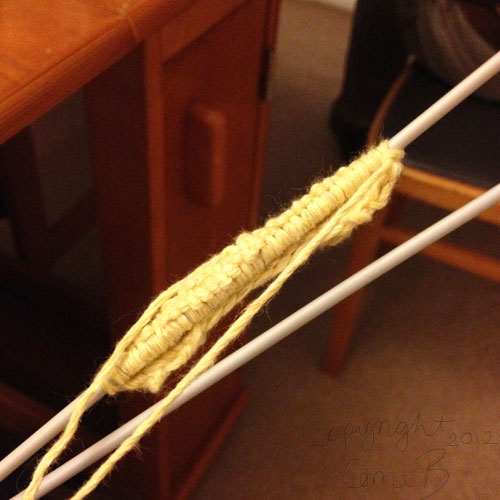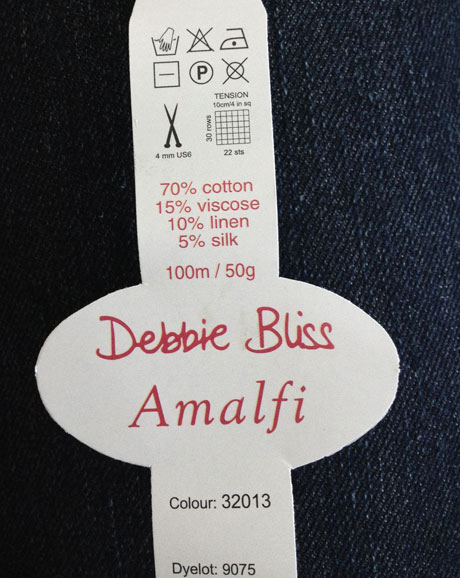 So anyway, the casting-on has happened. We are all good on that front. I think I'm going to hate this yarn. It is Debbie Bliss "Amalfi" and is 70% cotton, 15% viscose, 10% linen and 5% silk. It has NO stretch. My hands hurt already, and I've only done two inches.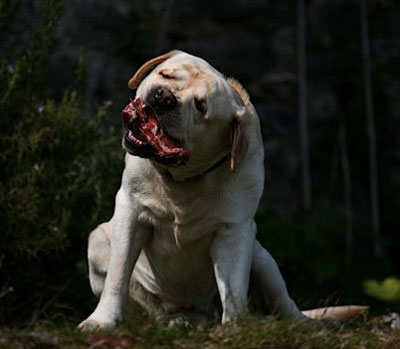 When I told Wonder-Mum about it, she said she would give me his collar and tag, which means the Digger will go home to Devon, and I want to get it done fairly soon. I'd like to do it before I go home next.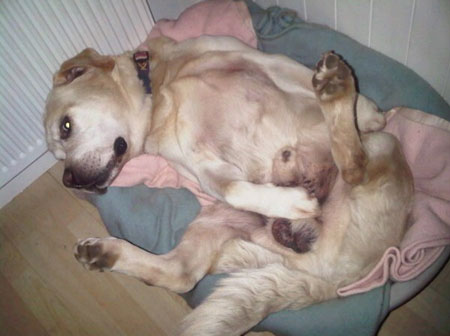 I'll keep you updated on it, as always. I'm plotting my next big project. Can't choose between finishing Draco for Grumpy, or making myself a shawl. What do you think?
Much love,
Corrie