I bought fibre at Unravel. I know that a lot of you may be referring me back to my New Years Resolutions…
Go cold sheep – no more yarn, roving or fabric until 1st January 2016.
I shamelessly broke this, in line with the caveat I made when I started the resolutions, which was that I was allowed to buy souvenir yarn. I couldn't go to Unravel and not enhance my stash…could I? So here it is.
Unravel Purchases
First up was Pom Pom Quarterly, Issue 4. I used to have a subscription, but this unfortunately expired and I no longer receive my gorgeous tissue-wrapped magazine in the post every quarter! I've had a quick look through the magazine and it's got some brilliant patterns, as well as the usual articles. I adore the cover project, which is Tambourine.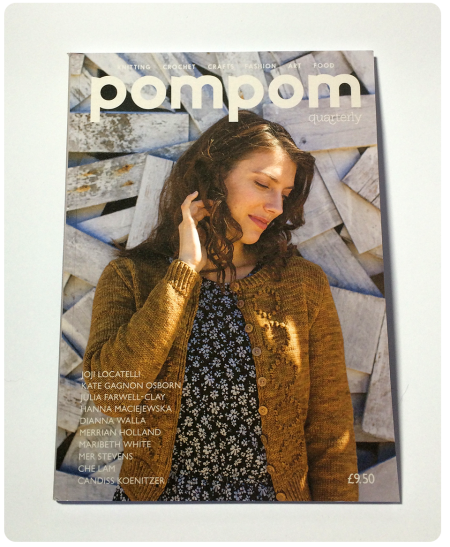 I then fell down at Hilltop Cloud. I've followed Katie for a really long time, but had never bought anything from her. However, the brilliant British Breeds sampler pack found its way into the bag in the nick of time – it was the last one on the shelves and there's no way it was going to anybody else! The hat depicted on the label is the Sheep Heid, by Kate Davies – it's on the wishlist.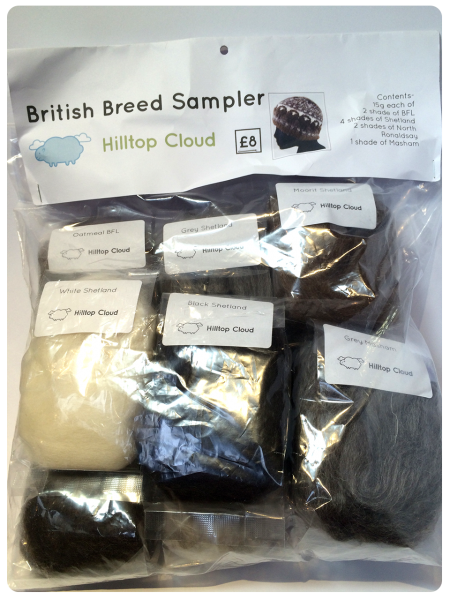 Specific order of purchases now gets fuzzy – I briefly visited Purlescence UK and got myself a bottle of Soak. I have been using those small sachets of Soak that you get free at random events for special projects when blocking…but I decided it was time to just get over it and buy a bottle. This stuff will be well protected from flat mates, who have no idea of its worth!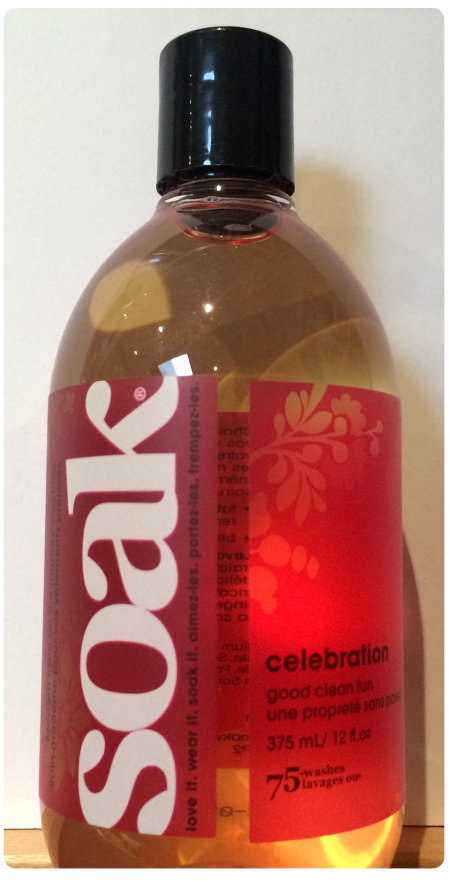 While down at John Arbon's stall, after having a lovely chat with Juliet, John Arbon's wife, I bought 100 g of 40% superfine alpaca, 40% organically farmed Falklands merino and 20% A1 Mulberry Silk. This is in shades of black and grey, and reminds me of mint humbugs. It's so soft…I can't wait to get started on it. Find out more about John Arbon here.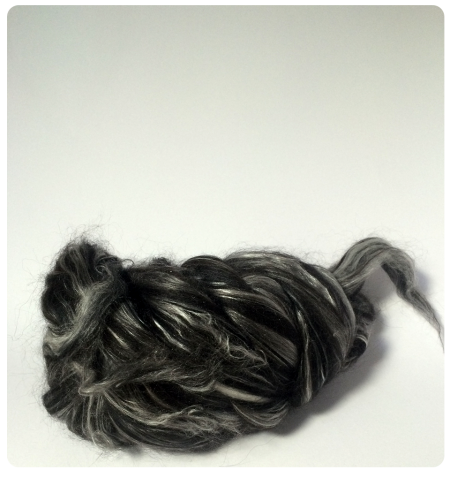 Having admired her stall for years, I finally broke down and bought Jenny Barnett's book, as well as a starter kit to make myself a needle-felted sheep. The book is brilliant, the patterns are brilliant, my sheep is baaaarilliant. (Sorry). I also made myself a seahorse, who is called Champion…be prepared to see a lot more needle-felting in my future posts!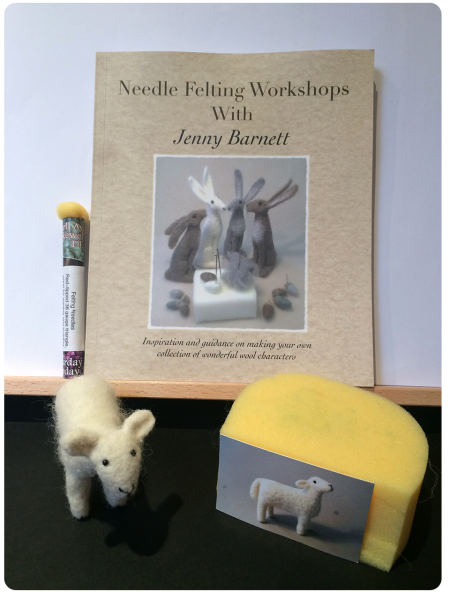 Next up are another two sampler packs. The red and curly mohair is from Hammond Mohair, and will form the basis of my first ever goat spinning! I have a pack of mohair from another source – more on that later – but I'm probably going to just spin up a sample skein of this and see what happens. The silk hankie came from SparkyKnitters.co.uk. I have no idea what to do with it…but it was decently priced, and I'm looking forward to exploring with it.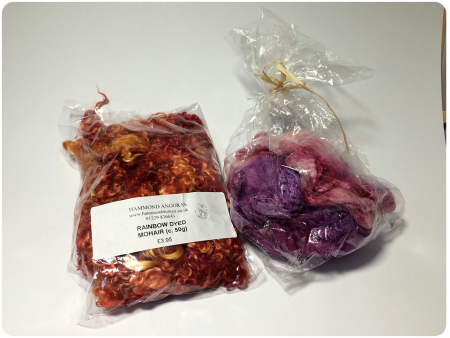 My favourite purchase came from Spin City. First up was a spindle, which I stupidly broke…Louise was extremely sweet and gave me another one to replace it, and I am so honoured. I also got some nebula fibre, an alpaca, Tencel, angelina and merino blend. Words can't describe this, you have to have a look yourself.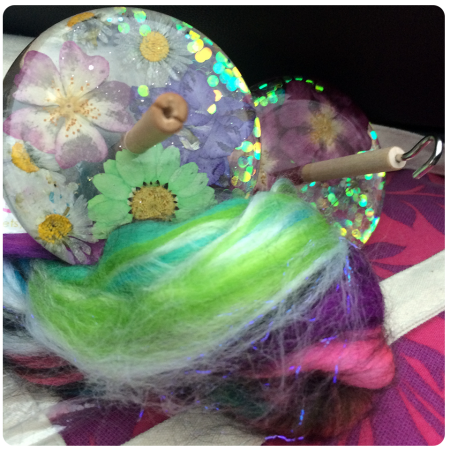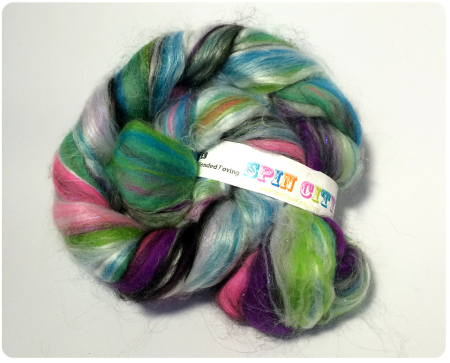 You may notice…no yarn! So although I bought more than I was supposed to, it was all fibre, and all with the aim of exploring new techniques and fibres on my spinning wheel. I tried my best to stay British, but I don't know where the silk in the hanky comes from, and the origin of fibres in the Nebula roving is also uncertain, unfortunately.
I am very pleased with my purchases, and can't wait to see how my spinning education progresses with the exploration of all these fibres.
Did you go to Unravel? Manage to buy anything that makes your heart sing?
Much love,
Corrie xx