I cast on the Tetris Scarf this weekend – if you remember from my November Resolutions, my darling JS has decided that I must make a scarf for him, and we picked out a tetris one because he is a Certified Geek. He gave me money and off I went to Loop, where I picked out seven 'autumnal' colours for him. I was in favour of neon, true-to-the-original colours, but he put his foot down at that.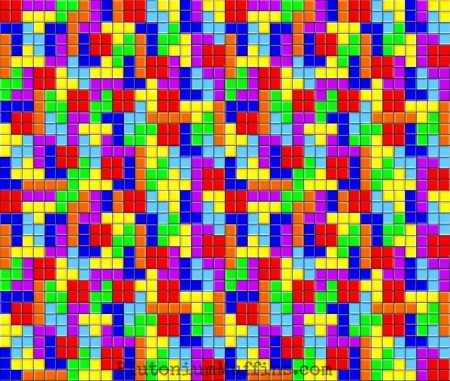 The Tetris Scarf
I downloaded this pattern, which is free on Ravelry, on Saturday morning following a fairly heavy party in North England (read, the back-end-of-nowhere to a Londoner like me!). Before a few hours were up I had this delightful little piece.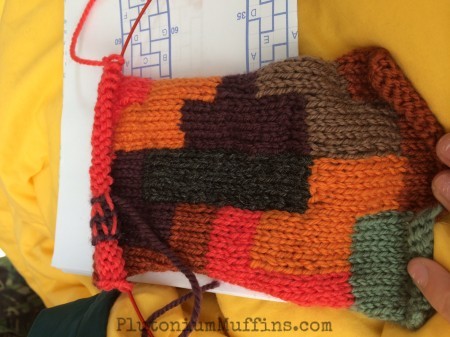 I adore this pattern. Not only because it's a tetris scarf (for crying out loud!) but because it's a fantastic way to really develop intarsia skills. I haven't ever had a long and intensive go at this technique, and this pattern is going to Sort Me Out. Even though it's 'only' stocking stitch, it is lovely and engaging.
The pattern itself is done in chart form, very straightforward to follow. You simply work out your gauge with your chosen yarn and needles, and off you go. It requires a little bit of calculation at the beginning, but this is really simple and allows you to use any yarn, any needles and you could even make it any gauge if you wanted to. For example, I went for my gauge within a 1″ by 1″ square – I could have made this 2″ by 2″ if I wanted a wider and longer scarf.
We all know how much I love patterns that let you use what you have in your stash in terms of weight and needle, rather than having to buy anew (let's not forget the Customisable Gadget Case which is free at the moment…) and this is no exception. I'm using an aran with 5 mm needles, but I think it could also look really great in a bulky where you would probably only have four stitches to a square. Something to explore…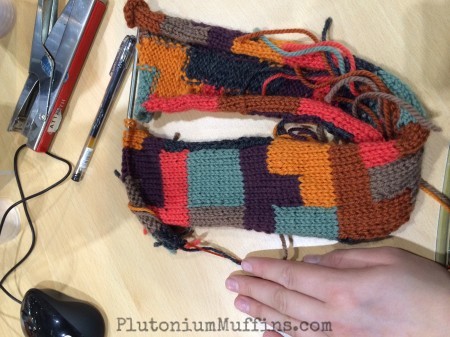 The pattern is also wonderfully modular, because as with Tetris, you can just keep adding bits or taking bits away depending on how long or short you want the scarf. There are options for short, medium and long – I will probably add on a few more bits of my own and make it extra long.
Never tried intarsia? I'm interested to know why not…I don't know why I seem to have avoided it, but never again will I do so!
Much love,
Corrie xx