I have been working on my Digger project for more than a year, following the death of my beloved labrador friend. There's way more information in the original blog post about this.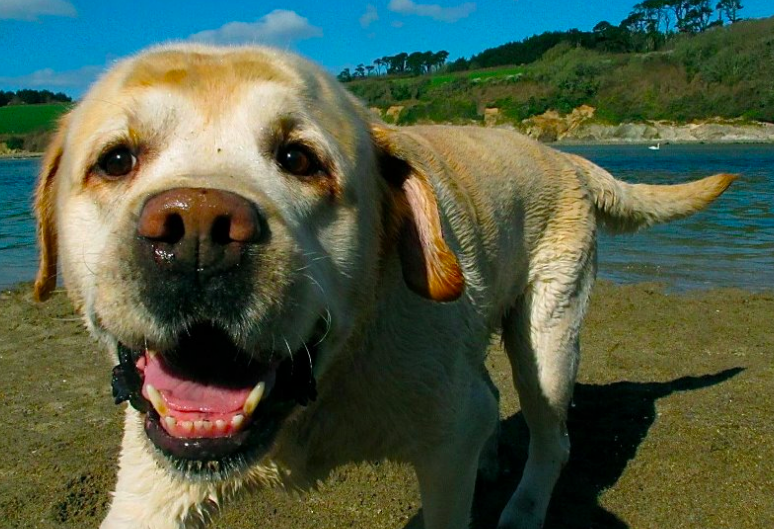 Digger Toy
The pattern is "Perfect Pups, Labrador Retriever" by Alan Dart and I chose the pattern and bought the yarn the day that I found out that Digger had gone. This was part of the day when JS took me on the fateful trip to Mudchute City Farm. I wanted yarn that matched Digger's colour particularly well – and Debbie Bliss Amalfi was the one!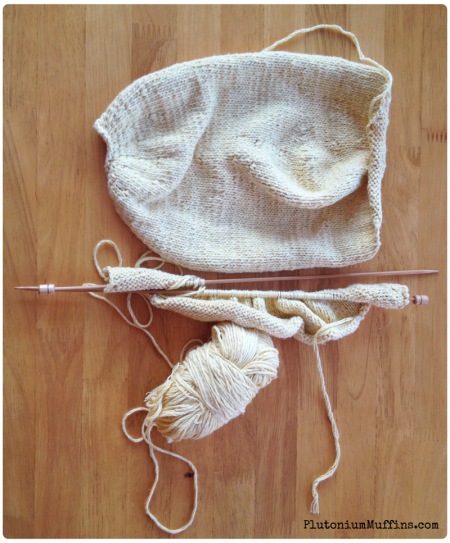 I cast on in July 2012, managed to about half of the body, and gave up. The yarn, although lovely, doesn't have a lot of give in it and after a few days of knitting my hands were aching! It hurt so much that I didn't want to carry on. Fast forward a bit to May 2013, having moved to Devon, and wanting to finish up the projects in my WIP basket before I carried on casting on new things. I decided to give the yarn another go, unravelled what I had done already, and within a few weeks I had finished knitting!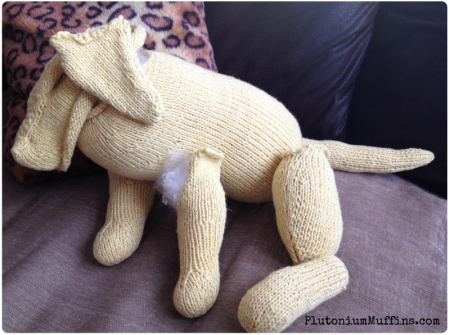 My first ever purchase from Etsy was the eyes for Digger, from Vietnam. I was quite desperate to finish him by this point, as you can probably imagine, and I thought that I may be able to do so within a few weeks. Unfortunately, it took two months for the eyes to reach me – by this point I had moved to London and was not around to collect them! Wonder-Mum sent them to me, they arrived two weeks ago, and within three days Digger was done.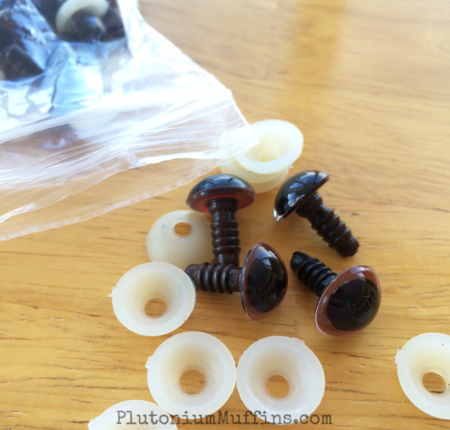 Sewing him up was one of the harder things I had to do. This pattern is not fantastically easy if you have not made a complex toy before – which I hadn't. I am unhappy with the position of the fateful eyes – so much so that I am considering taking his head off and re-knitting it. I also made his eye sockets a bit dark, as well as his muzzle. What do you think?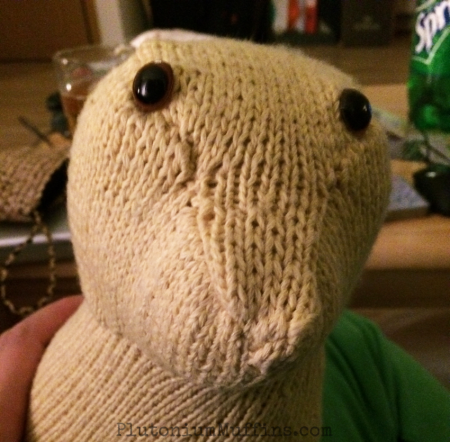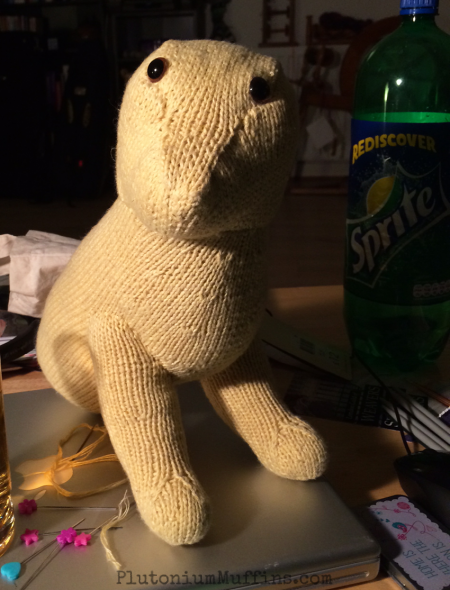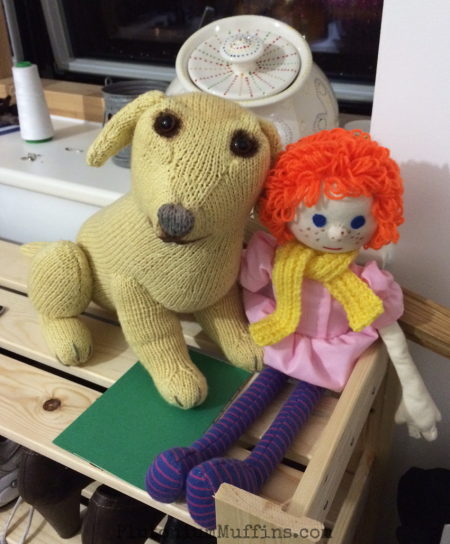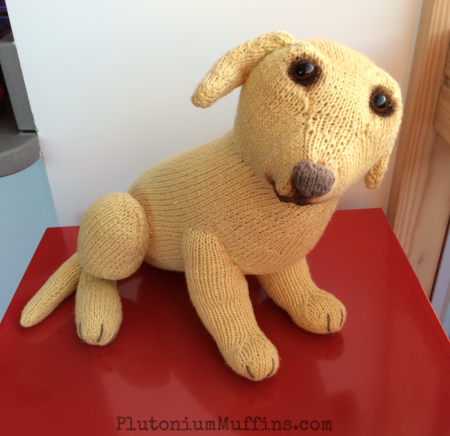 While we are on the subject of dogs, check out the new member of the family, belonging to JS' sister and husband. His name is Boris, he is absolutely gorgeous, and I have toothmarks in my hands! He makes me want one!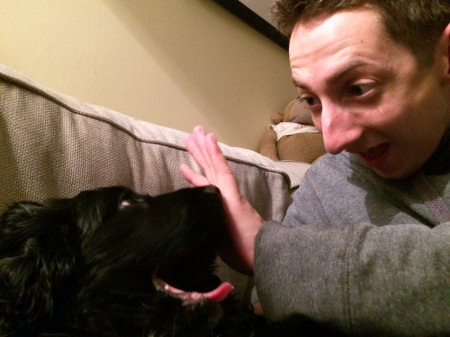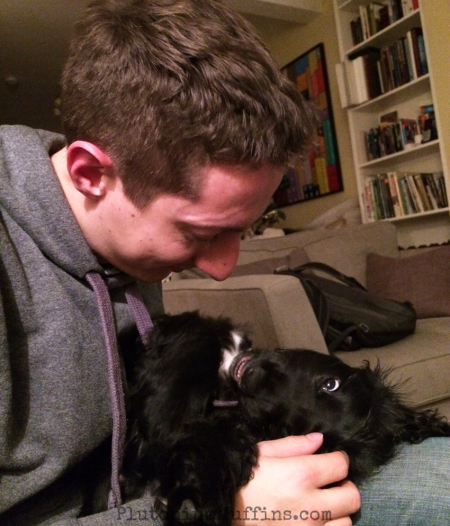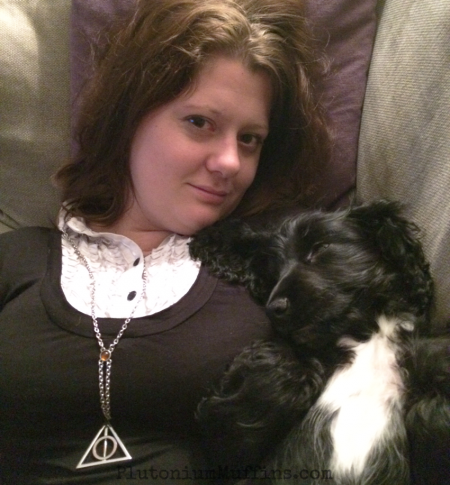 Much love,
Corrie xx
PS the Knitted Cats and Kittens giveaway finishes in five days. Enter now if you haven't already!