Last week I finished the pixie slipper boots, the first knitting project I've completed for myself in, wait for it….well over a year. Every year for the last few I've made the resolution "make more stuff for myself", and every year I seem to just get worse at this. Never mind, the dry spell is over and I now have my very own fancy elf-like slippers to pad around the house in.
Pixie Slipper Boots
I bought the Pixie Slipper Boots kit from the Wool Shop Leeds when they were exhibiting at the Stitching, Sewing and Hobbycrafts Show last summer. Ricky also bought the kit, and with the pattern has made not one, but two pairs of slippers. Meanwhile, it's been languishing in my "someday, maybe" pile ever since.
I moved house a couple of weeks ago, and in the move discovered a basket full of my 'someday, maybe' kits. I'd been desperate to get some simple knitting going for a quite a while, so the timing was perfect. I cast on, and while I was visiting a friend on maternity leave I knitted at least half of the first boot.
Why only half?
One of the things most new knitters ask me is "how do you make sure it's the size you want it to be", and most are upset when I say gauge is king. While sizing wasn't too much of a problem with these slippers because you just knit until they're big enough, the other issue with needle sizes came up. When you're knitting, you're making yourself a fabric – and if you don't like the fabric you're making, you will always find it a little harder to love your finished object.
I started out knitting with 5.5mm needles, rather than the recommended 6mm as specified in the pattern. Because I was knitting slippers, which would have to be hard wearing, I thought I wanted the fabric to be more dense. This plan was quickly revealed to be a bad one – the fabric was so dense it was actually hurting to knit, and it was so stiff that I decided it would actually be pretty uncomfortable.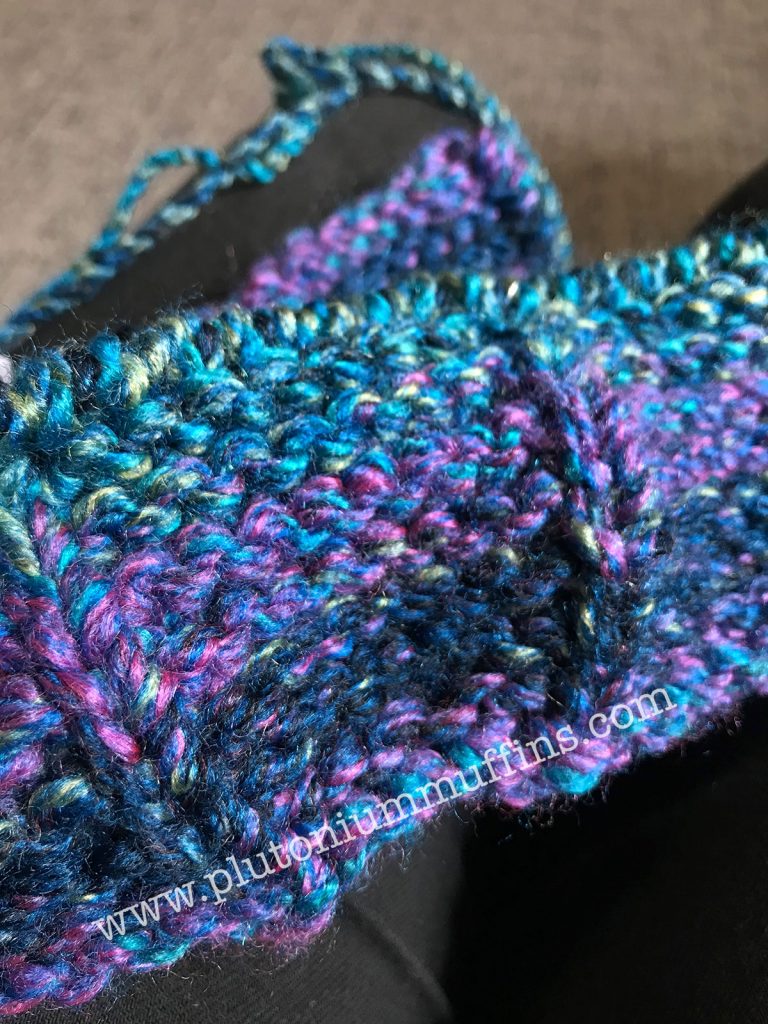 I undid the first half of my slipper and started again with 6.5mm needles, because I couldn't find my 6mm ones. Much happier, I carried on. Let the lesson here be that even if it's a faff, it's better than finishing something you're not happy with because you'll probably wear it less and thus the time was wasted anyway!
The Slipper Boots
I started these on Thursday, and by the following Tuesday they were done. The pattern uses a super bulky yarn, which is held double and as a result simply flies off the needles! It's nice and simple, and a great way to practice mattress stitch as well – each slipper starts out as a flat piece that you sew up.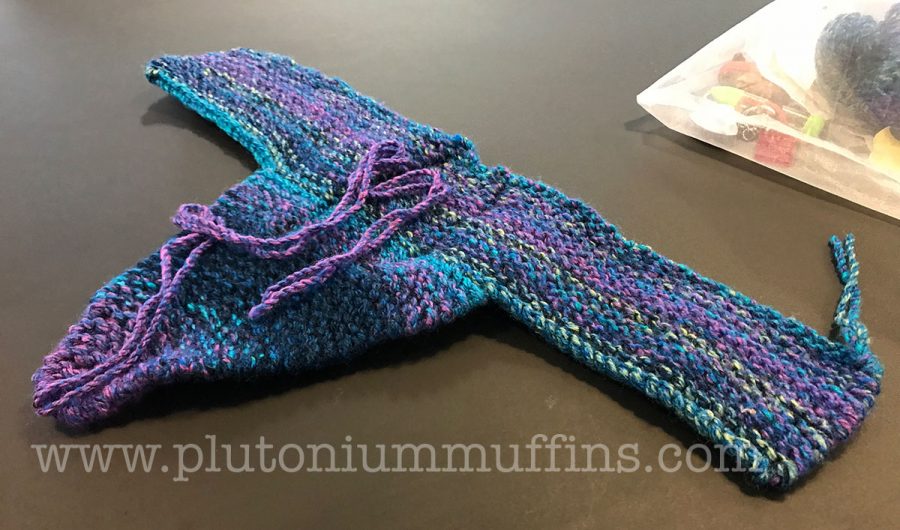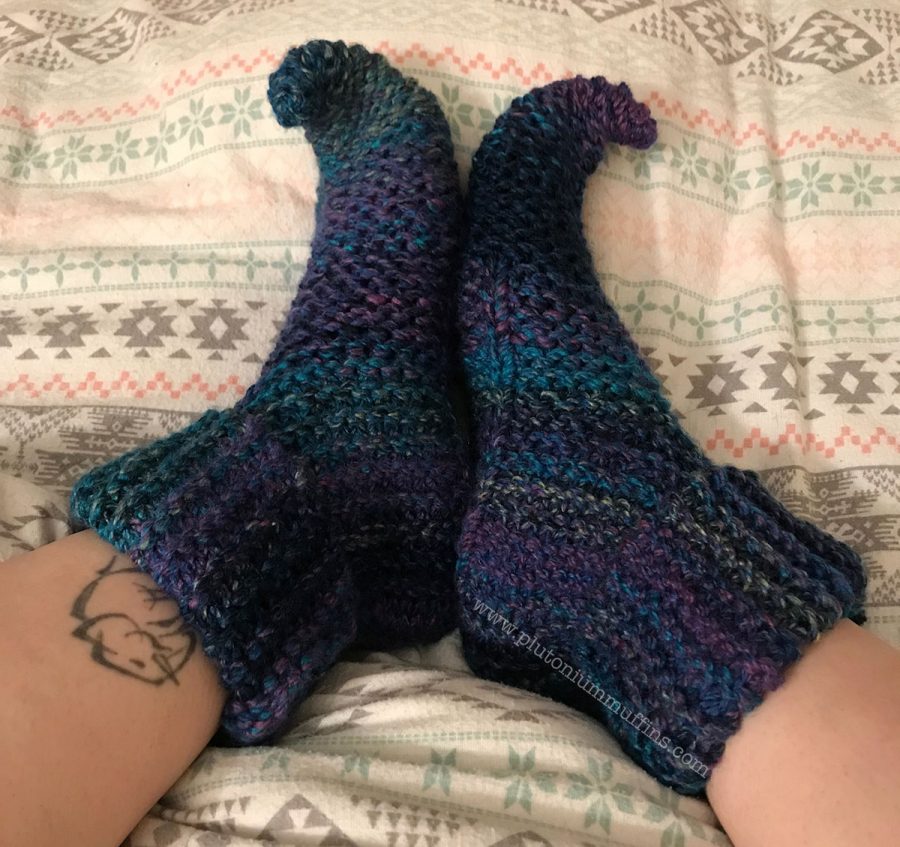 Yarn: James C Brett Marble Chunky in Shade MC8
I got the point better on the first one than the other, which was a nice departure from tradition as I'm normally better at finishing the second item in any pair! They're super comfy and the only problem I've so far experienced has been that I got my laptop charger wrapped around the point of one of them and nearly went flying…user error rather than an issue with the knitting!
My main gripe is that I like slippers to have a hard sole, so I might actually cut the top off my old slippers, which are about two years old and nasty, then sew the old sole onto the base of these. I'm not too sure about this plan yet, so watch this space! The project was super simple, really quick, and a great way to get me back into knitting after a long hiatus.
Next up is some spinning I also rediscovered while I was moving – watch this space!
Much love,
Corrie xx