I'm here to do a review of the House of Bartlett, a yarn shop I went to in St Ives while on holiday in Cornwall last week. JS and I were with his family, enjoying the fresh Cornish air and pigging out on fudge. It's a hard life!
Updated 5th January 2016: The House of Bartlett has changed location and I am investigating what has happened to it! It may be permanently closed – watch this space.
The Review
JS and I went to St Ives on Saturday last week, and I typed "yarn shop St Ives" into Google, not expecting anything to come up. I was extremely excited to find the House of Bartlett. I walked in and it was a huuuuge emporium of shiny, shiny yarn and other bits and pieces. I felt like I was in heaven!
Unfortunately, my card went missing while we were travelling to Cornwall and I was money-less. This was good, it certainly cut down on my spending, and it meant I didn't buy any yarn…so I felt like a kid in a sweetie shop with no pennies for sweets. Ugh!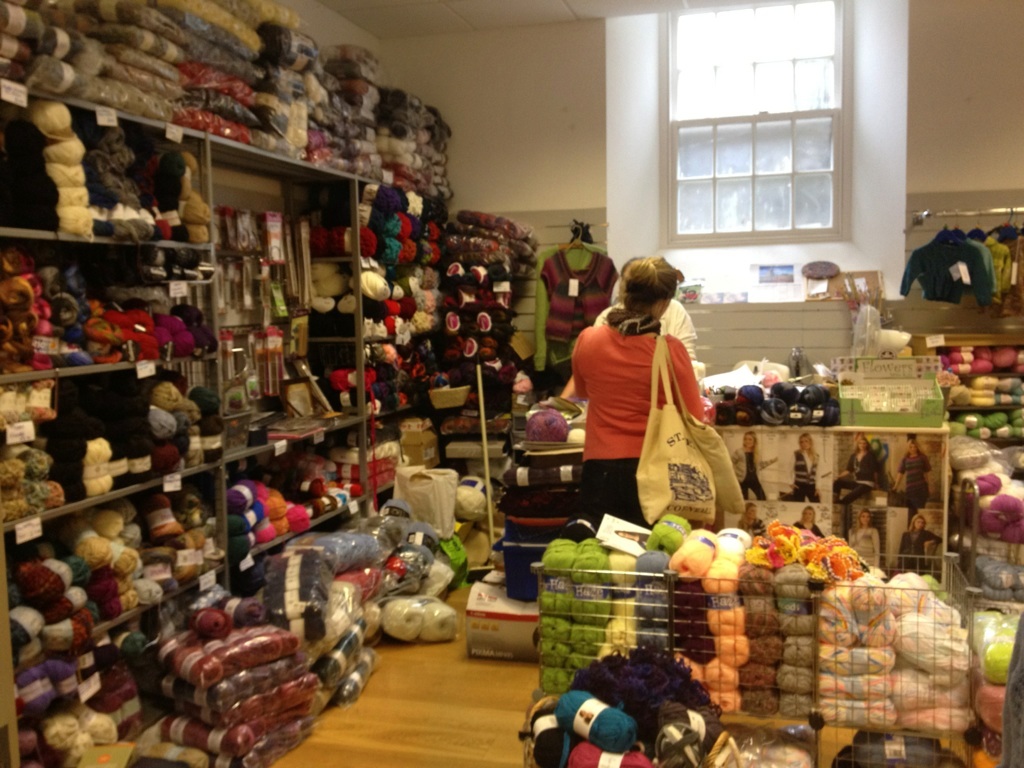 The range of yarns and colours was great. I would hate to give particular information about what Kay, the proprietor, has available (her website is here and she is on Ravelry here) – the only thing I would say is I was looking for particularly Cornish yarn. I didn't see any – but I didn't ask, and I also didn't have much time so it's probably just me being blind.
The shop had a lovely selection of Knit Pro needles, which I haven't seen in a shop before. There were also plenty of pre-knitted items around, showing off the gorgeous yarns.
Kay was busy knitting, and proudly showed off the items she had made for the Ravellenic games when I struck up conversation with her. I loved the Purple Dragonfly Wings shawl she made. It was gorgeous!
The shop just moved to a new premises, and Kay is developing the website to do online sales. She is definitely one to watch.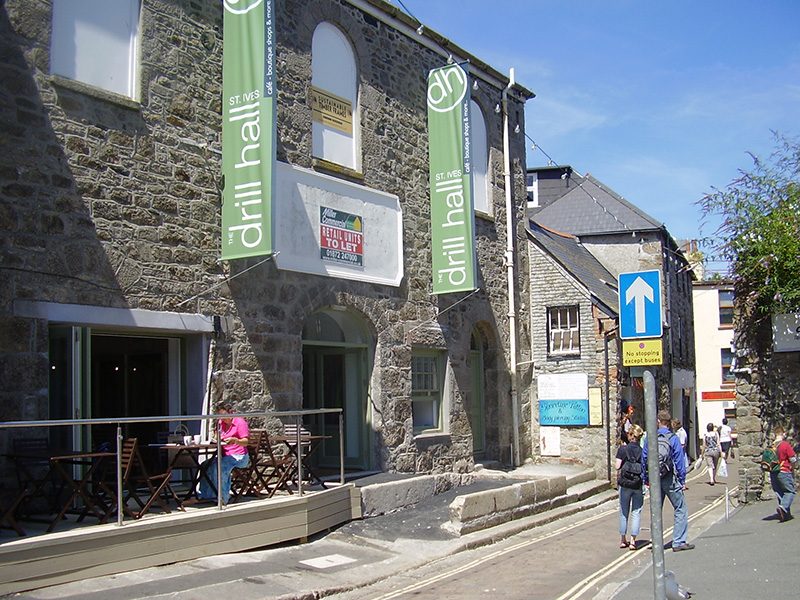 I would definitely recommend going to the House of Bartlett if you go to St Ives. It was an unexpected jewel in my day, and I did buy some stitch-holders for the WIP that I haven't written about! This would be a great place to get souvenir yarn from a Cornish holiday, or if you are a local in Cornwall, one of a great selection of fab shops available. Kay's friendliness and chattiness made it my favourite of the yarn shops I visited.
Has anybody else been? I would be interested to have your thoughts!
Much love,
Corrie xx
I was not asked to write this review. All views are my own.