There has been so much weather in London recently! Seriously, it's been amazing. It was 24˚C the other day, and I've been enjoying myself by sitting outside and enjoying the warmth while I work. Tonks has been enjoying herself too, and we are both content girls at the moment.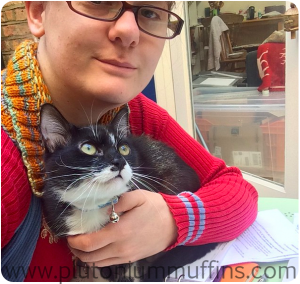 Anyway, without further ado, I give you my Five on Friday and Happy Friday contribution.
Knaughty Knitters
I went to the London Knaughty Knitters on Tuesday evening at the Royal Festival Hall with Louise of Sincerely Louise. We had a 'business meeting' beforehand, then got down to some serious knitting. I managed to get to halfway up my current pair of socks, and between three of us drank two bottles of wine over the night. It was lovely! The weather was gorgeous and the Southbank was beautiful.
If you're interested in this knitting group, it meets every Tuesday from about 6pm till late in the cafe of the Royal Festival Hall. The area is a public area, so you can bring your own food and drinks, or you can buy things from the cafe in the RFH. There is a good group of knitters meeting there regularly, and I've met some really interesting and pleasant people.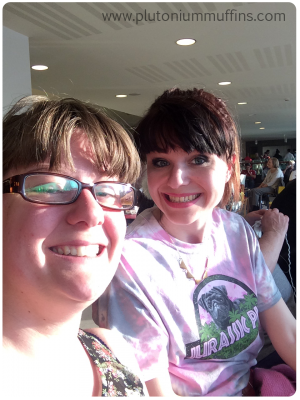 Wild and Woolly
On Thursday, Wild and Woolly celebrated one year of being open! The monthy knit night was held on Wednesday night, and I went along with a bottle of wine and some shawl knitting to share the love. I saw several familiar faces there, and had a fantastic time admiring some of the projects that were brought out. I'll do a Wild and Woolly specific post some other time, but for now, here are some photos taken by Rosamund Platford and Summer Mughrabi*.
There was loads of cake (did someone say chocolate and courgette?), sangria, wine and coffee, and I interviewed Anna for Episode 13 of the Plutonium Muffins podcast at the end. It was a fab night.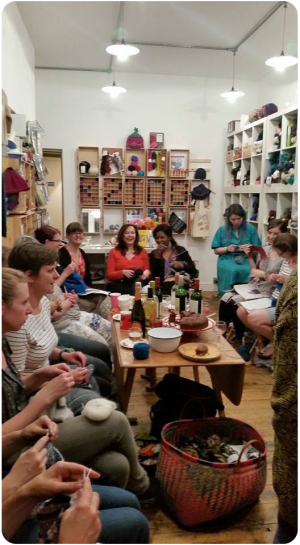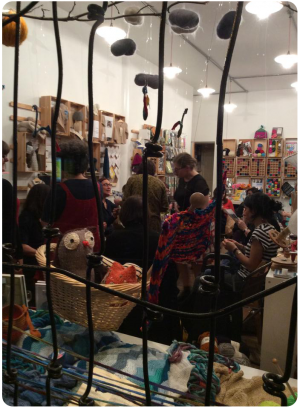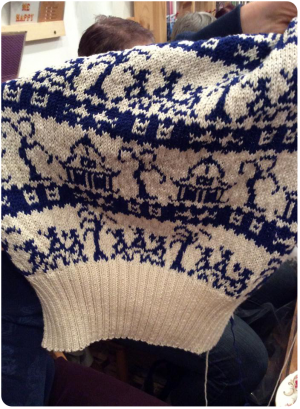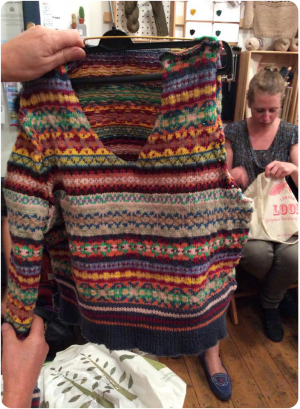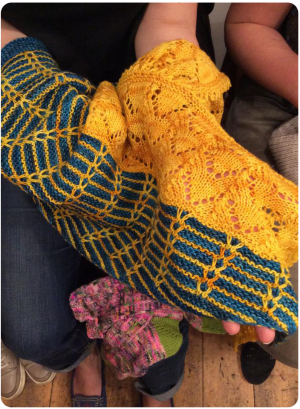 Podcast!
Did I mention there's a new episode of the podcast up? Find it here!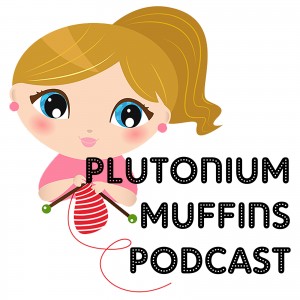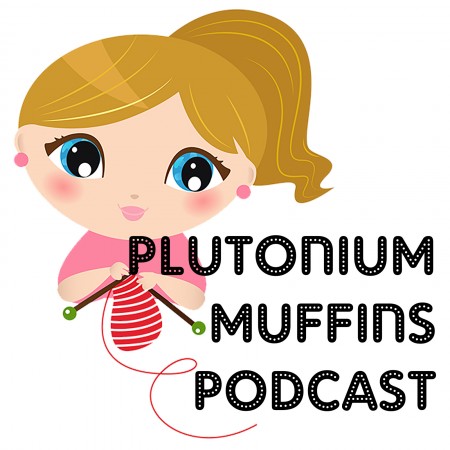 Finished Objects!
I finished two objects this week – one scarf and one baby sweater. The fox stole is a Sincerely Louise pattern, and the baby sweater is Foxy Loxy by Joeli Caparco. No photos of either; they are secret projects, but I'll share them when I am allowed to.
"Knitter" Badge
True Brit Knits sell a 'prefect' badge which says "Knitter" and not "prefect". I've wanted one for a couple of years at least, and last night I decided I needed one. Luckily, Anna sells them in Wild and Woolly – I initially wanted a red one, but when I found out this is the most popular colour, decided to break tradition and go yellow.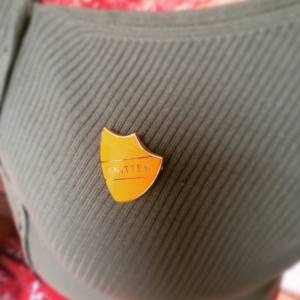 I love it. I don't think I'm ever taking it off.
I'm joining in with the usual Friday link parties. I do recommend you check them all out – apart from being in line with the 'community' vibe that Kate of A Playful Day is giving out, it's an interesting way to share what other people are doing.
Have a great weekend!
Much love,
Corrie xx
---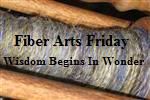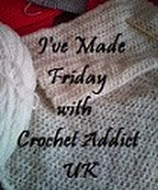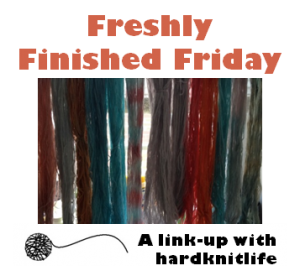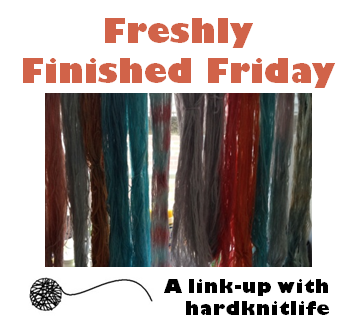 * Why are you not taking your own photos? I hear you cry! I did take photos, but with the latest Mac update, getting my phone, Photos and Photoshop to talk to each other is very difficult and I'm trying to figure out a fast way to do it! I don't do much to my photos, just round the corners and add a watermark, so there may be a quick way to sort it out.