JS and I spent two hours on Sunday taking photos of the Towersey Shawl and other projects that will be revealed in coming weeks. I wanted to make sure everyone saw this though – just to remind you that the Knit 'n' Caboodle Kit Giveaway closes on the 14th of November. That's just eight days!
I love this shawl so much. I've been wearing it as a scarf when it's really cold, and as a shawl when I'm slightly chilly. I took it to my job interview on Monday (please keep those fingers crossed and cats tails plaited!) and got complimented on it, hurrah.
I will close the giveaway at 5 pm on that day, so make sure your entries are in. To check the conditions of entry, go to the original post (you have to make your entry here too).
The Towersey Shawl Photos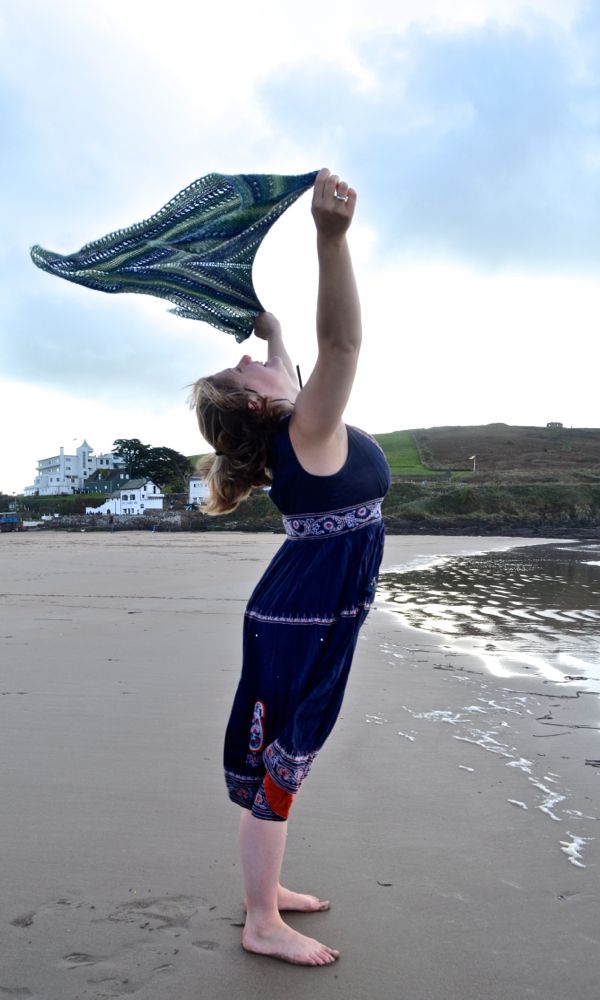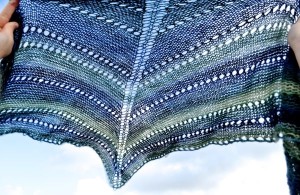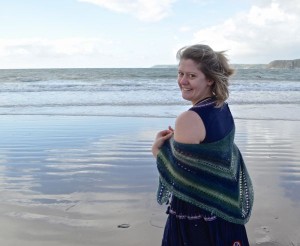 We were on the beach at Bigbury-on-Sea and it was extremely cold! I didn't have my boots with me, so I was shoe-less, and I didn't want to show off my creations while I was covered in a huge coat. Please appreciate this – you can't see the hot pain in my feet, nor the goosebumps covering my body…!
Where's the craziest place you've ever taken photos of your knitted goods?
Much love,
Corrie xx