While in Sydney, the very first order of the day was to find yarn shops. We did not have long in the city – only two full days, in reality, so our time had to be carefully planned to make sure we made the most of it. I have already talked about the whale-watching at length, and my stash can be found in this post. I thought I would share the shops I found in the city if you are looking for some yarn.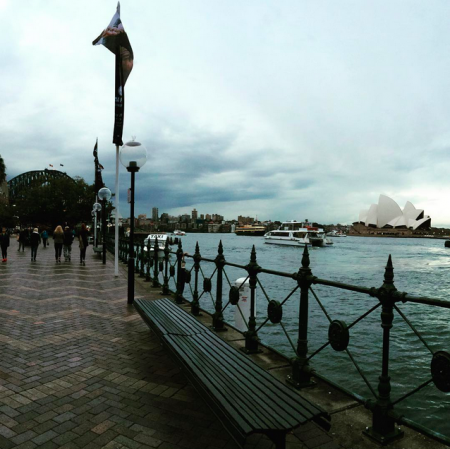 I had to be so quick in all of the places we visited while in Sydney that I did not take any suitable photographs. Any of the few photographs that I have included in this post that will link you back to the original source.
Morris and Sons – Sydney
The presence of Morris and Sons in Sydney was a sheer delight. As I have already said about a thousand times, we visited the shop on my birthday, and I was unrestrained as a result of that! The shop was divided on two floors, although I have learned that it is due to be extended so that it has a rather large fabric section, and this work may have already taken place. I will continue as I saw it, however, as I'm sure the stock will be the same or similar, if not in exactly the same place.
The upstairs was all the traditional crafts you think of when you hear the word "needlecraft". Cross stitch, embroidery, quilting and accessories for all of the above were here in abundance. It was a huge and airy part of the shop, with plenty of light, selections of more than one type of embroidery and tapestry threads, and samples of many of their patterns everywhere.
I was particularly pleased with a section that had special Australian patterns! This is where I bought my lorikeets kit, and if I had had a chance, I would have bought many more. I also got a huge map of Australia kit, which will probably take me years. An incredibly inspiring space, and somewhere you could browse for hours.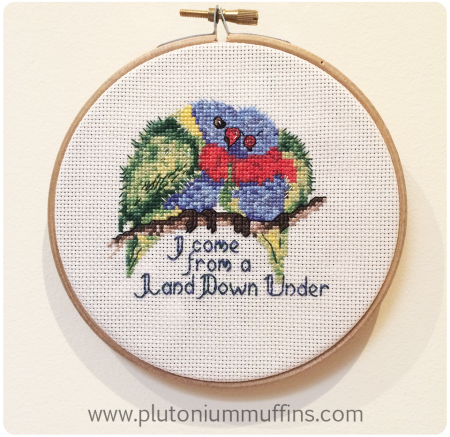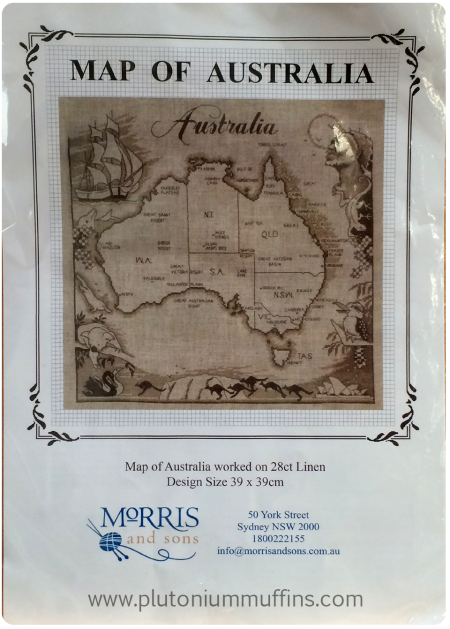 Downstairs was where the real money was. Walls and walls and walls of yarn, knitting accessories, crochet accessories, patterns, tables for workshops…there were people doing a finishing workshop while I was there, and it looked like it was getting a lot of people enthusiastic about mattress stitch! The yarn was mainly Morris & Sons own brand, but there was so much of it – I think if I had seen the amount available in this shop compared to those available in the smaller shops in London, I would have been astounded.
The colours were the best thing about this shop – there were literally hundreds of them, and it was very difficult to choose only a few yarns for souvenir knitting!
Morris and Sons

50 York Street
Sydney NSW 2000

Ph:+612 (02) 9299 8588
Ph:+612 1800 222 155
Fax:+612 (02) 9290 2680

This reminded me of a carnival! Birthday yarn from Sydney.

Pink birthday yarn from Sydney.

Blue birthday yarn from Morris & Sons in Sydney.

A solid blue the colour of the ocean we travelled on to see the whales.
Something I was really surprised about in Australia was the early closing hours of the majority of shops and cafes! This definitely bit me in Morris & Sons, as I left what I thought was an hour and a half to explore the shop, but actually only got half an hour as I turned up at 3:30pm expecting them to close at 5pm (it was a Saturday). Watch out for that.
Australian Alpaca Barn – Sydney
I think this was a surprise to everyone I told about it! The Australian Alpaca Barn is a little boutique in the middle of the Rocks – the old town of Sydney. The majority of the store is taken up by garments made of alpaca fur, as well as alpaca toys, blankets, baby clothes, and a small wall of yarn.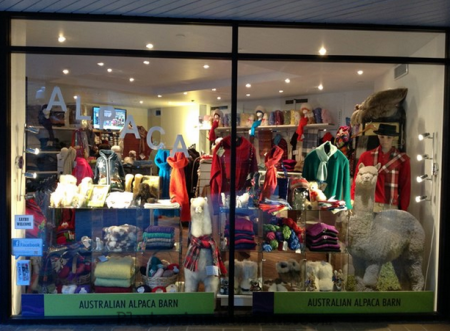 This was all gorgeous alpaca – I definitely have the biggest love for all things camelid, and the two ranges that are available from the Australian Alpaca Barn were a huge bonus to our trip to the city.
The Australian Alpaca Barn Collection includes six different types of yarn from 4 ply to 12 ply, pompom yarn to a mixture of Baby and Suri alpaca in a brushed yarn. I was particularly taken with the PANACHE 4 ply range, which had some absolutely beautiful samples on the walls of the shop, and came in the most stunningly gorgeous red that I knew I had to have. My rather scruffy ball shown below is the second of two, destined for a project that will come to light in the next few days…as another person is expecting!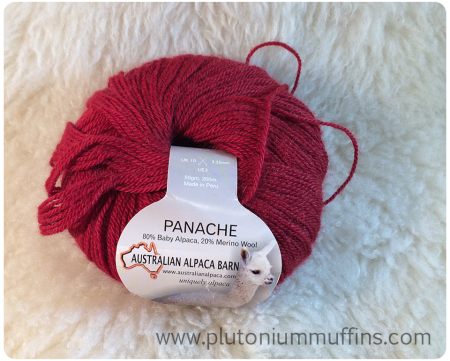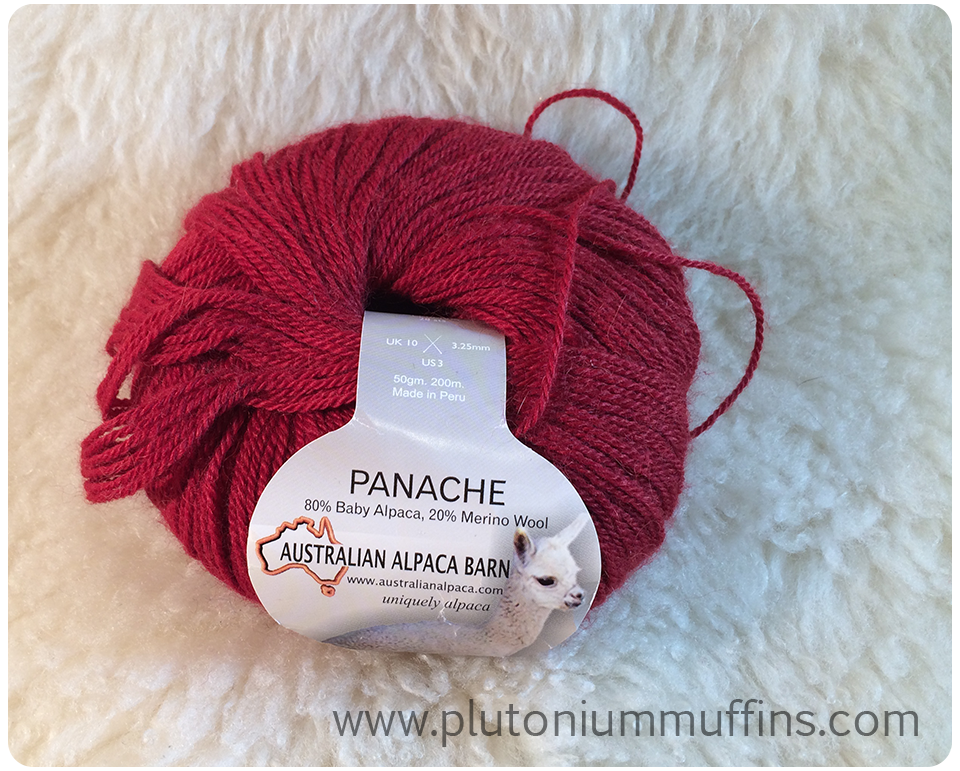 The Australian Alpaca Connection Collection are spun in New Zealand in 4ply and 8ply weights, and to be quite honest I don't remember seeing them because I was so taken by PANACHE. There's more information on these here.
Australian Alpaca Barn

Shop 27, Nurses Walk
The Rocks
SYDNEY NSW 2000

Ph: +612 (0) 9241 7090
The Australian Alpaca Barn gets huge points from me because they open seven days a week from 10 am to 5 pm, so when many of the other shops around are closed, you'll find them open!
Lincraft – Sydney
For a large selection of value yarns, this is an ideal place to