I had such success with my Resolutions for March, that I am going to do some for April! I know we aren't quite at the end of March yet, so I'll update you on my progress when I get back to Kent – but I want to set my April ones now.
The Resolutions for March had a fantastic reception on Ravelry – we agreed to set up a new thread for April, which can be found here!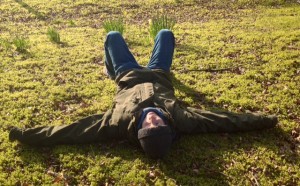 Resolutions for April
Last month I concentrated on spinning – this month I want to focus on trying something new, as I tend to get stuck with favourite patterns. I'm also on to socks at the moment (my family love them as presents…) so I think I might try learn a few new patterns as I've only tried one so far.
Knit three different sock patterns (I'll update you as I choose them – I'm pretty certain one is going to be Dr Who themed as a certain man I love has a birthday coming up). One of these is also almost certainly going to be the Vanilla Socks, which are free for the month of April.
Knit something with beads in it. I have a pattern for a shawl, and the beads that I originally bought for this…but I'm starting to wonder if I'm a shawl-wearer, and I might start looking for cowl patterns, or even team-up with some socks. Any ideas?
Find a suitable pattern for Wonder-Mum's Big Birthday coming up next year. It will have to be something epic. The shawl pattern I bought at the Knitting and Stitching Show might do, but she might want something different – it would be cool to find a blanket pattern with 50 themes on it.
Make a wool hackle. I want to blend some art yarn, and I have seen some incredible demonstrations of using a wool hackle, so I am keen to do this. I have a tutorial for a wool hackle which looks good.

Resolutions for April – make a wool hackle so I can do funky things like this!
I think those are enough to be getting on with, don't you? Do you have any Resolutions for April? Share your blog posts about it with Mister Linky below!
Much love,
Corrie xx
PS tomorrow is the last day you can enter the Plutonium Muffins March Giveaway!