I am still making my Christmas presents, so today I thought I would do a round-up of my favourite bauble patterns on Ravelry. I haven't actually made any of these…yet!
We are having Christmas decorating in our flat this weekend and these are on the agenda. I plan to buy a Christmas tree that is in a pot, so it will grow over the years (it will only be a little one this year). I know these things get massive, so maybe at some point I will have to learn how to make it a bonsai Christmas tree…ie 6 ft instead of 20.
Pretty Fuzzy Christmas Bauble Cocoons
These are almost certainly my favourite baubles of the ones I have found today – bonus points because I have loads of Kidsilk Haze and I could feasibly actually make them. These are gorgeous! You can find them here on Ravelry, and even better than all of that, they are free!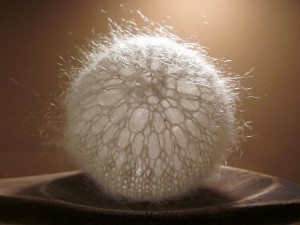 Knitting for the Holidays
This is such a brilliant idea, it made me gasp when I saw them. It's so simple, and also so adaptable, as you could put literally anything in there. The pattern is also free.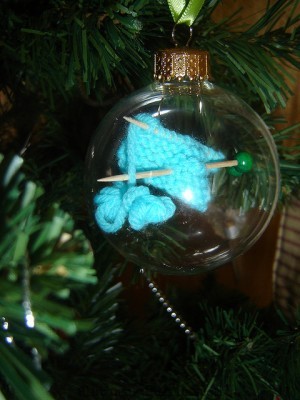 Christmas Bear & Cat Baubles
I love these guys, not only because I have a weird thing about teddy bears and cats, but also because they are so adorable. At the gauge and yarn weight suggested they come out at 10 cm, which would be a bit big for me, but you could reduce the size. Free! Pattern here.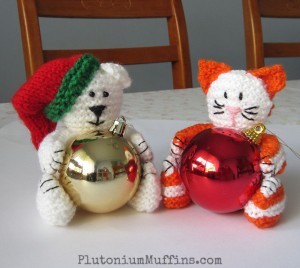 Mystic tree baubles
They look suspiciously like Harry Potter characters…and that was enough! Aren't they fab? You get taught to make the glasses and eyes as well, and there is a suggestion for making them key-rings rather than baubles. The pattern is USD4.50 and found here.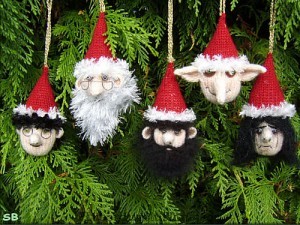 Well, that's it from me for today!
Much love,
Corrie xx