I know you're wondering why I'm excited about a suitcase sale…this is nothing like a sale for luggage, but something altogether more exciting! On our first day in Brisbane, John and I caught the City Cat into the town centre. The first thing we walked into was a huge square crowded with stalls selling all the most exotic fruit available in the Australian winter. I bought a huge mandarin, and was very happy.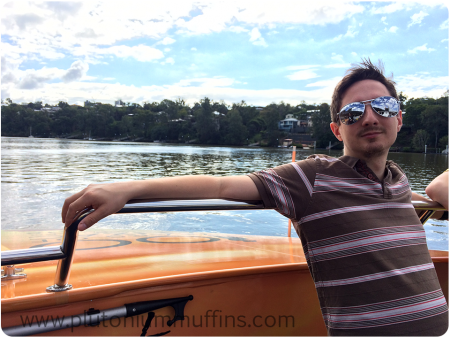 I had no idea what that square would bring me the next time I walked past it.
Suitcase Sale
The day before we left Brisbane, we went back to the square. I was absolutely overwhelmed by the sight, which made no kind of sense when we first saw it. There were hundreds of people sitting on the ground with piles of clothes around them, and hundreds more people walking around and talking to them. Walking through, it quickly became obvious that the city of Brisbane turns this huge space into a rummage sale on Sundays!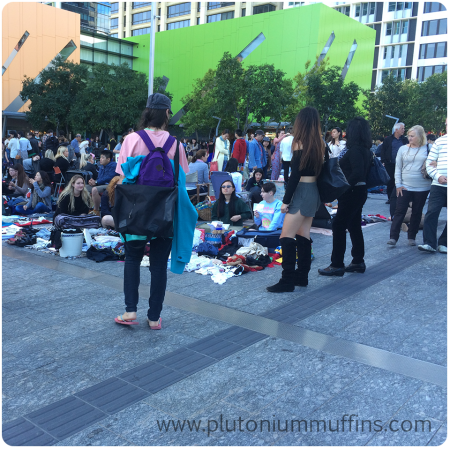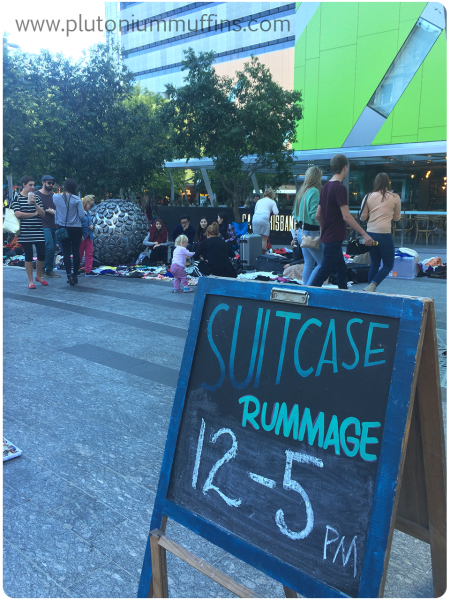 The basic premise is that you turn up with a suitcase full of stuff to sell, set yourself up on the ground and have a bit of a party! The atmosphere was almost carnival-like, there was music playing, the sun was shining, and it seemed to me the most incredible use of space that I've seen! You could just see it in Trafalgar Square on a sunny Sunday; forget pigeons and tourists milling around…
There were so many people there selling things. On the whole, they sold secondhand clothes and other thrift-shop type items. However, with my nose for craft and the handmade, I managed to find a few people who were selling objects of interest to me. These scarves were just $10, and the simplicity of the display was brilliant.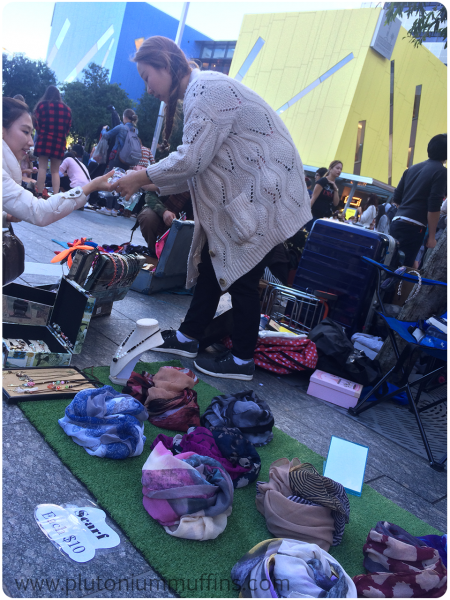 I also found Yasmina's Designs. Her handmade creations were whimsical and delightful, and I couldn't resist buying myself a little mushroom necklace! I decided to call him Magic Mike (I wonder why), and was more than a little thrilled with him.
As well as her jewellery, Yasmin makes sock monkeys, mobiles, hairbands and other little fabric delights. One of our friends bought a little monkey, who was rather sweet and sturdily built! (I did examine him and loved the seams. They were something special.)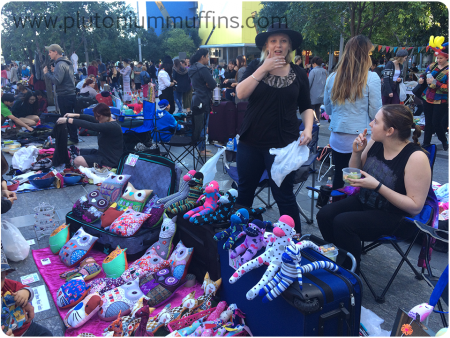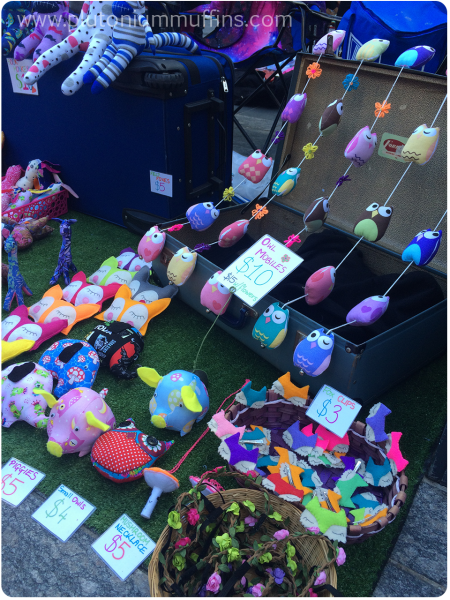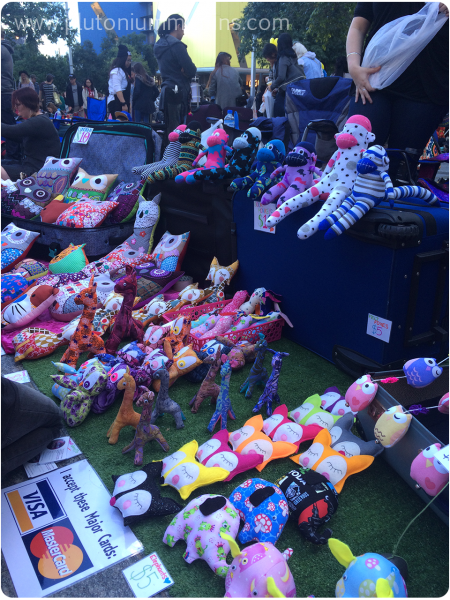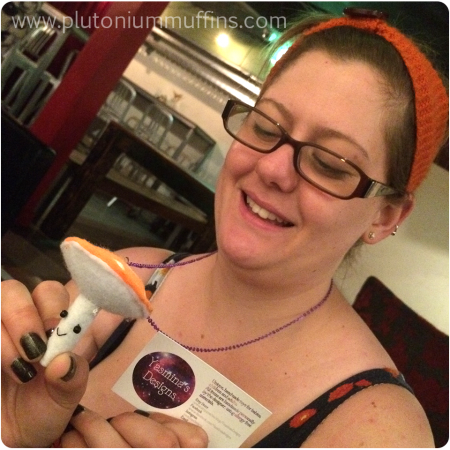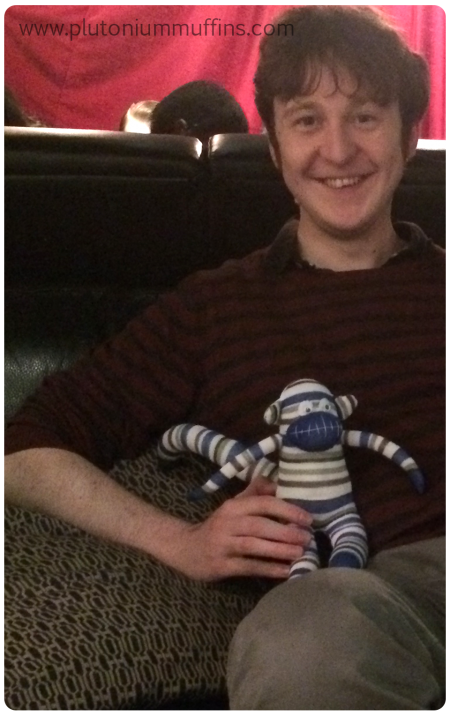 We spent about 10 minutes perusing stalls on this square, and I came away feeling incredibly inspired. My mum does something similar to this in Modbury, Devon, called the Barrow Market – traders rock up on a Saturday morning with their wheelbarrows, and sell things ranging from fresh milk to handmade fabric items. I will find a way to incorporate these ideas into my future plans!
I would love to know about any similar events happening around you, wherever you happen to be. If you have ever heard of or attended anything like this, please let me know.
Much love
Corrie xx
PS Things are quiet around here because I'm working on some new cross stitch designs to launch at Towersey Festival in a couple of weeks…