It's time to announce the Spin City UK giveaway that I've been sitting on for a couple of months! When I helped out on the Spin City UK stand at iKnit Fandango, I came away with some goodies for myself as well as a couple of things to share with Plutonium Muffins fans. Get ready to get excited…
Spin City UK
Run by the gorgeous Louise, this amazing company celebrates the sparkly, colourful, whimsy, textured (insert a whole thesaurus' worth of adjectives here) nature of fibre in the most unapologetically fabulous way! Louise studied textile design at uni in London, got into spinning and never looked back. Every time I meet up with her, she has got into a new craft – the latest is weaving, a fact demonstrated by this photo that she recently posted on Instagram.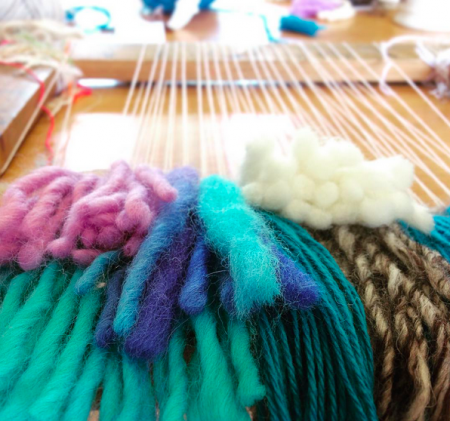 Living in the wilderness that is the outskirts of Cambridge, Louise creates the most beautiful range of fibre batts, roving, handspun yarns, dye kits, dyed yarns and dyed fibres – not to mention her handmade drop spindles.
Using her own special talent for colour and flair, flowers from her garden and the countryside around her are picked and pressed, then inserted into resin whorls and assembled into the drop spindles. With a liking for glitter, sugar sprinkles, the vintage and the sentimental, flowers are often combined with pictures from old magazines, stickers, random bits and pieces that Louise takes a shine to, as well as left out altogether to create, for example, a spindle with a favourite photograph inside. Here's a selection of some of my favourite products, fibre and spindles included.
This slideshow requires JavaScript.
Louise herself is super stylish, with an amazing range of vintage dresses that suit her down to the ground. It is so inspiring to meet someone doing so well for herself at the green age of 26. (I'm allowed to say that because I'm 26 too, hehe.) Almost as awesome is the pink spinning wheel that she uses…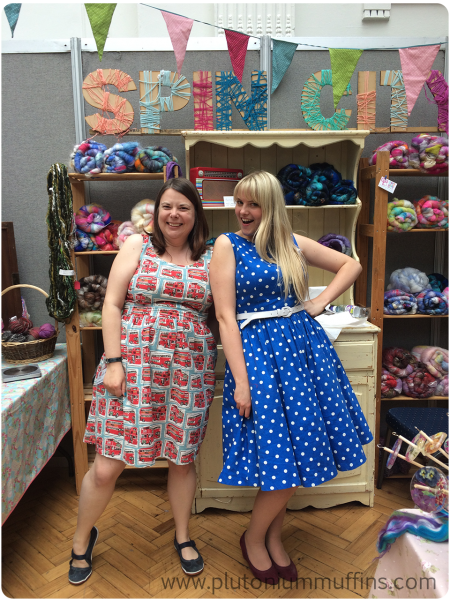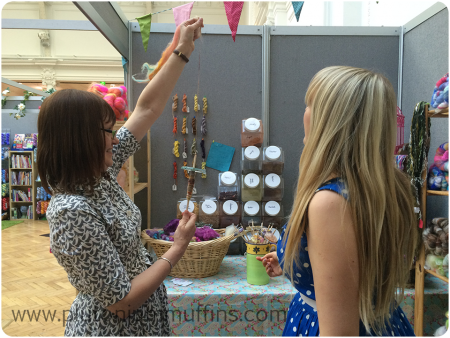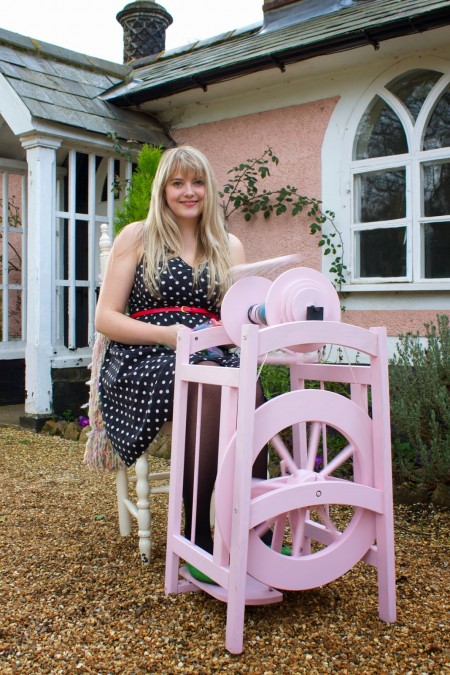 I'm not the only one who thinks Louise's work is fabulous, either. Kristen of Voolenvine Yarns is a fan of her spindles, as is Sara of Crafts from the Cwtch, and a number of other people – just check out the reviews on Etsy to see how happy people are with these gorgeous items.
With that bit of background out of the way, on to the good stuff.
Spin City UK giveaway
Up for grabs from Louise is a one-of-a-kind spindle, as well as a batt of luxury fibre in colours chosen by the maker to match the colouring on the whorl of the drop spindle. I can't find a batt similar to this in the shop at the moment to give you a better idea of fibre content and colours. This photo was taken in our lounge with slightly poor lighting, and the actual fibre is slightly less yellowy than this. I will be sad when someone wins it and gets to take it off my hands, as it has been adorning the mantelpiece for the last two months while I sort myself out and get ready to part with it!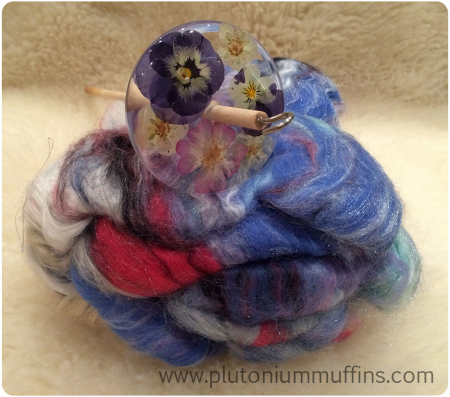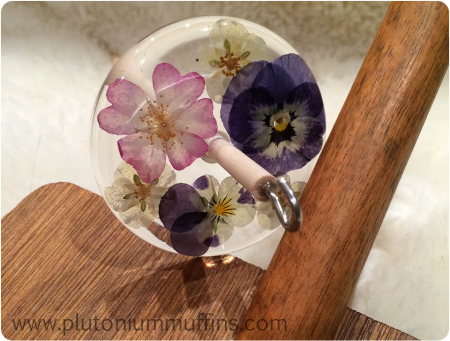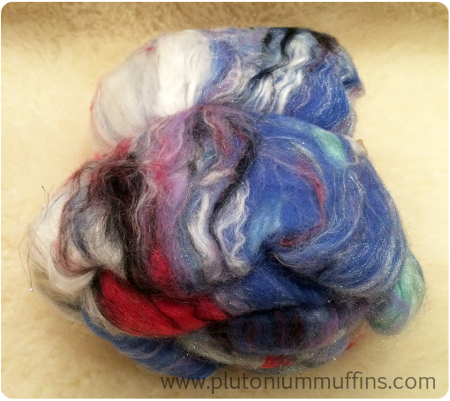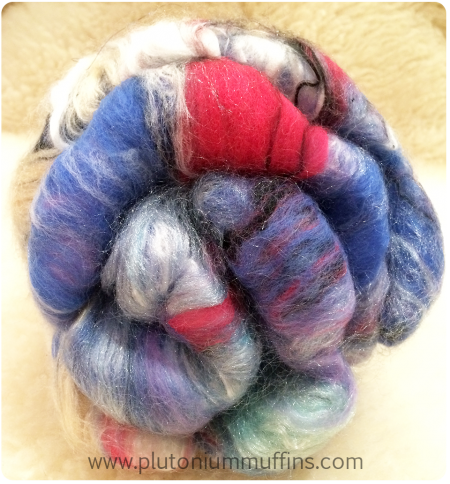 To enter the giveaway, please head over to Etsy and leave a comment on this blog post, telling me what your favourite product in Louise's shop is, and why. Up to three bonus entries can be gained by sharing this post on social media and letting me know you have done so in another comment on the post.
The giveaway is open worldwide, and will close on Tuesday the 1st of September, 2015. In order to be eligible for the prize, you must leave a way for me to contact you; email preferred. If I do not hear back from the winner by the 14th of September, 2015, I will redraw for a new winner.
Best of luck to you!
Much love,
Corrie xx