I am super thrilled to show off my Dragon Cowl! This is knitted from the Dragon Yarn that I finished in January, which just to remind you all was spun from Manos del Uruguay fibre bought in Hulu Crafts in Modbury in the Wildflower Colourway.
Dragon Cowl
The name is inspired by the name of the yarn, which was inspired by a colour of one of the drawings I did as a teenager of a dragon. Make sense of that sentence, if you can!
Being on my rather extreme cold sheep resolution, I wasn't allowed to buy or download new patterns. I had a look through my library and found that I had already stored the Bridger Cowl by Kris Basta. I wanted something that would be lovely and warm, and show off the colour of the yarn to best effect. This seemed perfect!
The pattern called for just over 100 yards of yarn, and I had under that, so I figured I would just keep knitting until I reached roughly the end of the yarn. It worked perfectly! I had to knit from the cast on edge for 11″, then do six rows of garter stitch. I ended up doing slightly more than that, so the cowl is much longer than it was supposed to be – and I love it.
I knitted it up on 6 mm Karbonz, and I loved doing it. They were perfect – I found the knitting completely addictive and the sound of the needles clicking against each other was brilliant.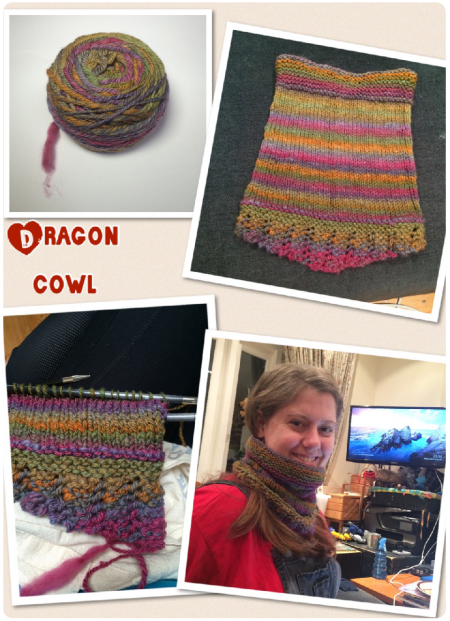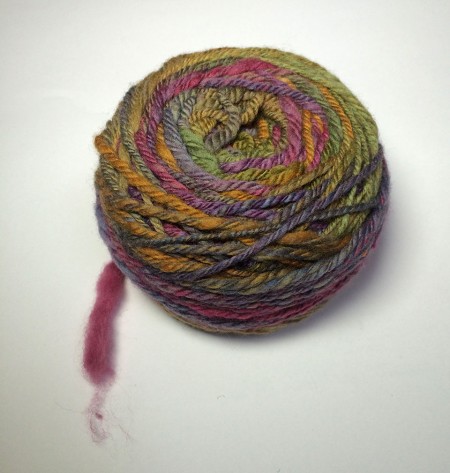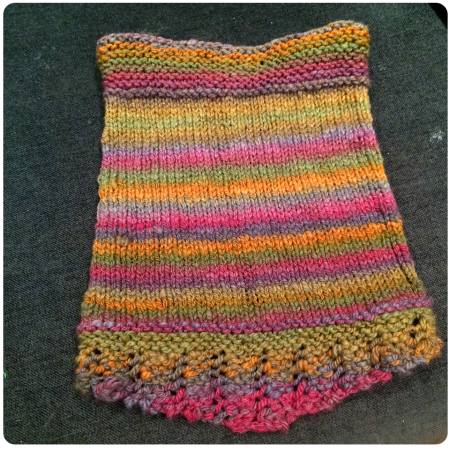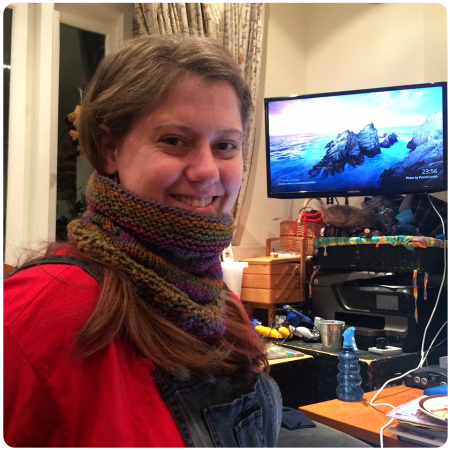 The pattern was great, it took me just over six hours to knit and I've been wearing the cowl non-stop since I finished it. I should really have blocked it by now, but that would mean I had to take it off…so that will happen at some point, and then I'll get some good photos. The pattern is free, and you can download it from the website it is written on.
I've cast on a new wearable project for myself now and my success with this cowl has really galvanised me! Watch this space for more progress.
Much love,
Corrie xx