Following on from Wednesday's post, here is a January 2016 FOs one! I feel like I've been really productive this month – whether or not this is actually the case, I'm not sure. At least I have a lot of knitting to show off today!
January 2016 FOs
The Force Awakens
This is one of those projects that I've mentioned in passing but never actually shown off. My lovely gran gave me some yarn last year, and when we went to see Star Wars: The Force Awakens in December, I cast on a scarf! The yarn is a double knitting weight, and I used 5mm needles to get a loose, drapey fabric.
It was super duper simple, and I've written the pattern up for you – check it out here, or it is on Ravelry as "Gas, Dust and Billions of Stars".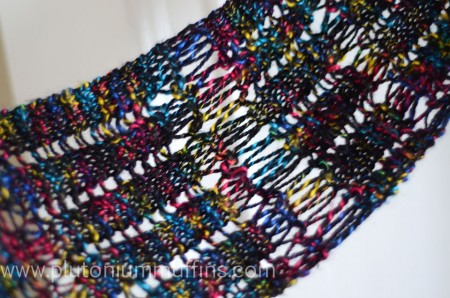 I love the scarf, but all those holes make it quite 'catchy', and I've already had to do quite a lot of repair work. Loved the concept, but maybe next time I'll do slightly fewer double-wraps! This was the first of my January 2016 FOs.
Those Ridiculous Welly Socks
Next came the ridiculous welly socks! I blogged about these here. Basically, these were for my dad, who spends a lot of his time out and about in his boots. The project was a free pattern from Blacker Yarns, and an enjoyable knit, although a little saggy around the ankles. He has been wearing them a lot, and I call this a triumph.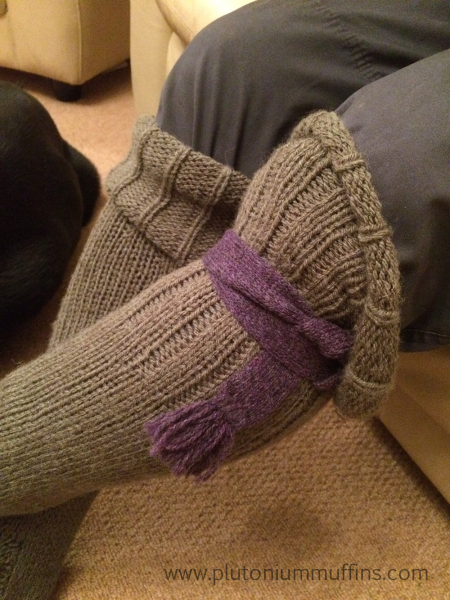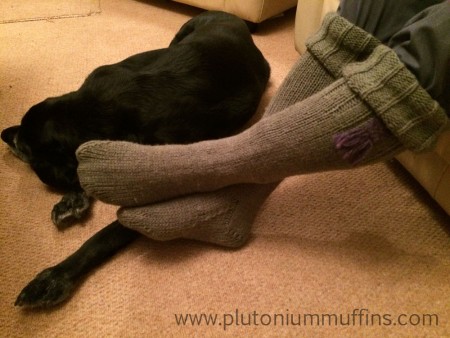 Memory Mittens
The most triumphant of my January 2016 FOs were the memory mittens that I knitted for a friend. Using the leftover yarn from a jumper his mother had knitted for him, I took some of my finest Exmoor Blueface wool from John Arbon, turned it into thrums, and made him some cuddly mittens! The pattern was a free one from Tanis Fiber Arts, and most excellent – I recommend it.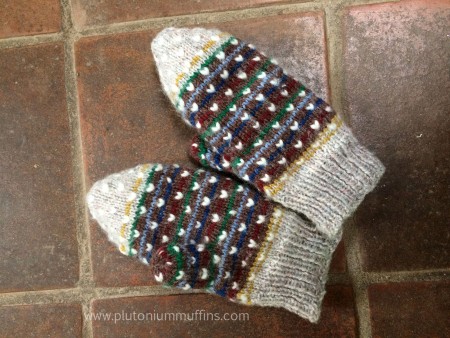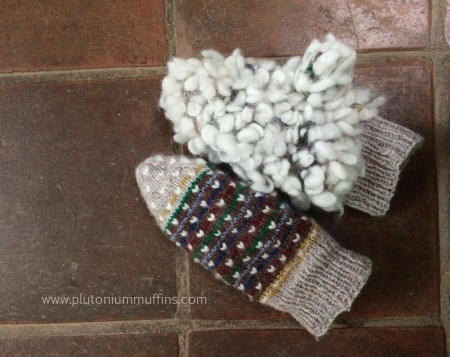 Dam Hat
Another hat for a friend! I'm getting really good at knitting "Keep Your Head to the Sky" – I can get one done in about four hours start to finish, drying after blocking. This was done in Designer Yarns Choice Chunky with Wool, a yarn that Ravelry doesn't seem to recognise!? It was 25% wool, which is the lowest limit of wool content for me. I've become such a yarn snob, but I really do prefer working with natural fibres.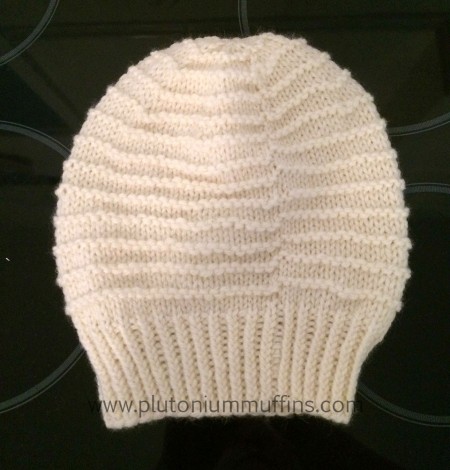 I've got yet another hat on the needles, and that will be finished before the end of January, but I'll show that to you next month…
However, I do need to go cast on some stuff as I'm dangerously low on knitting WIPs! Have a great weekend.
Much love,
Corrie xx
Shared with: Love Made My Home, Gracey's Goodies, Crochet Addict, Eye Love Knots, Oh My Heartsie Girl