One of my July Resolutions was to finish knitting my Luxury Gloves, and when I took them to knitting at Hulu on Wednesday, I am extremely pleased to say that I finished them!
I'm heading out to London this afternoon to see my darling JS, and…for a job interview. I'm really excited about it, and I can't wait to get there. This job could be a turning point for me so I'm really crossing my fingers for it. I don't think I've wanted a job this much for years!
Luxury Gloves
I got some Rowan Kidsilk Haze for Christmas in 2010 (!!) and I cast on my Luxury Gloves immediately. They are from "Beautiful Knits for Heads, Hands and Toes" by Alison Dupernux, and one of the first projects I ever decided to knit for myself.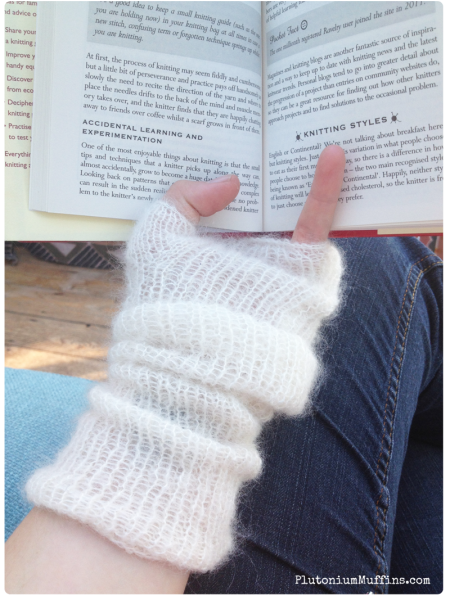 The yarn is absolutely gorgeous. You can have no idea how much I love it, and the feel of the gloves is definitely luxurious. Wonder-Mum and Super-Granny both went into raptures when they felt them, and my reaction hasn't been much different since I started knitting!
I think they took so long because the yarn is very definitely lace-weight, and it was the first time I'd worked with something so thin. I made my fair share of mistakes, and there is a large amount of stitching that should definitely not be in there. I don't care – I absolutely love them.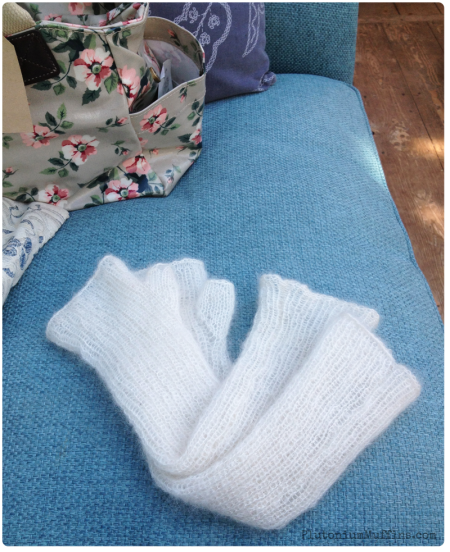 I think I'm going to head out and buy some more Kidsilk Haze NOW and get knitting another pair! These will be absolutely perfect for summer wear, as well as playing my violin, using my smart-phone…I'm just so happy with them.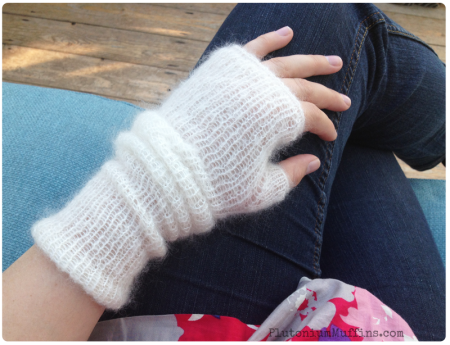 The next time I knit them, however, I will have to make sure my cast-on and cast-off is very much loser than they were for this pair. It's actually rather hard to get the thumb through the hole – so, it's a good thing to note for the next lot!
Much love,
Corrie xx