I've been fantastically busy and can say that I have successfully completed two of my May Resolutions! I've also learned a bit more about how to use my computer more efficiently – you know when you think you ought to know more about how a process works, but you can't be bothered because it's not so important?
A good example is with changing file formats on images – I've always known I need to know how to do it in bulk, but never bothered learning, until I realised that this was actually incredibly time-consuming – and I've also realised time is money! The last week has been a learning experience.
May Resolutions
Quick recap on what my resolutions were:
Finish the socks currently on the needles.
Launch my new website.
Set-up new craft room in house.
I have completed numbers two and three! I launched the new website on Saturday – you can find it here. I haven't managed to put all my products on it, and there are a number of things to iron out (there are some massive bullet-point issues). But, I'm so happy with it.
With the craft-room…I started setting it up, and then Wonder-Mum gave me this.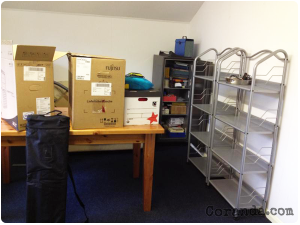 I finished setting it up this morning. I am in love with it. What do you think? Now I just need a yarn wall and I will be happier than a kid in a sweet shop!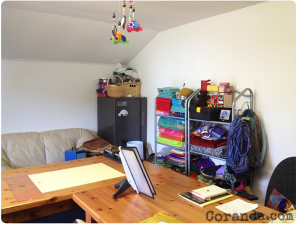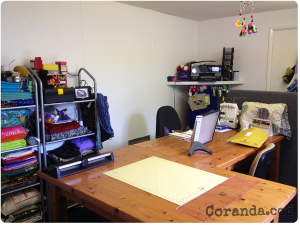 WIP Wednesday
I haven't done any knitting for the last week – so here is what I'll be working on tomorrow. It's one of those secret projects! You'll have to watch this space to find out…the big reveal is on Monday, so I've got to get knitting!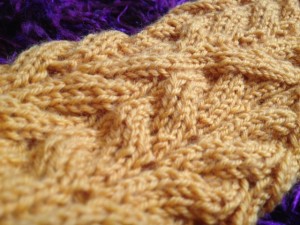 Life has taken a turn for the busier. This can't be a bad thing, but I'm starting to realise the value of good organisation and not putting off nasty tasks!
And, for those who are waiting anxiously for news of how the market went – it was fantastic! We did really well and I'm so enthusiastic about how Coranda.com is going to go. Watch this space!
Much love,
Corrie xx