Episode Eleven of the Plutonium Muffins Podcast: Gamha updates you on all of my projects, my new fibre hobby and Edinburgh Yarn Festival! I am publishing this from the p-Lush British Design and Fibre Festival, so some of the images have not uploaded because of a connectivity issue – please check back on Monday to see the EYF album and some of the other photos!
It's a really long one this week – sorry about that. I've made it really clear where Edinburgh Yarn Festival chatter starts so you can skip that if you want to.
Episode 11: Gamha
Gamha
"catch" in Shona
Section 1: Knitting
Updated all my Ravelry – find me here
In the Oven
Saguaro by Renee Callahan
Malabrigo Rios in Indiecita and Sunset – a 100% Superwash Merino
Fox Stole by Sincerely Louise
Naloa by Renee Callahan
Beyul 20% baby yak / 20% silk / 60% superwash merino Electric Aramanth
The Cooling Rack
Future Recipes
The Kitchen Cupboard
Four skeins of Kettle Yarn Co Twist in Rosehip, Petal and two OOAK
Sirdar Snuggly DK
Gourmet Knitting
Section Two: Spinning
The Trunk
Magimix
Section Three: Weaving
New loom! 30 cm Ashford Knitter's Loom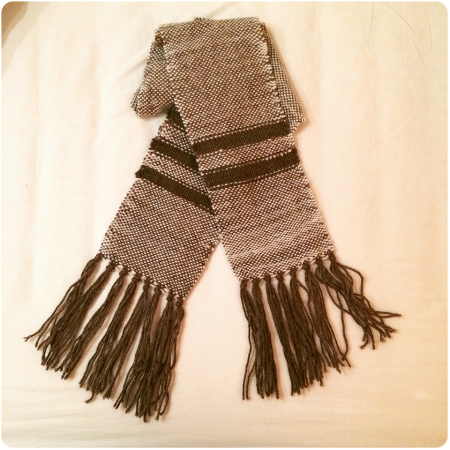 Section Four: Monthly Resolutions
Welcome to the Resolutions Monthly group to: lkruzich, Stirckbiene, Jess412, pinkgaura, BDLasGi, ewenique-1, kninjasticks, Krinkelmaus, MistakenZygote, yarnsable, SirHK47, magrissima, wendyweaves and Creativedreams
My Resolutions
Spin for ten minutes a day
Follow my new schedule every week day
Playing with my new knitting machine every week
Knit my next pair of socks
Work on Naloa
Guest Resolutions
General group thread for walking/running
CindyG2 walked 3 miles, kelv is doing great on Couch to 5K, Tabby15 walked 15 miles to see a friend (!), psmknits walked 30 blocks (8 km/5 miles)
Crafty Roots
27/03/15 – I will put all of these links up soon – short on time at the moment.
Edinburgh Yarn Festival – the Album
Knit British Podcast
Shiny Bees Podcast
Caithness Craft Collective Podcast
Knitsonik Podcast
The Knitsonik book
Gem on Twitter
Isla on Twitter
Shelley on Twitter
Little Owl Crafts
Tilly Flop Designs
Owl Print Panda
Purl Alpaca
Belinda Harris Reid
Ginger Twist Studio
Stephen West
Ysolda Teague
John Arbon (and check out the giveaway)
[forgot to mention but worth a look] Eden Cottage Yarns
Conclusion
Welcome to Plutonium Muffins group whitehart, Albaaluco, knittingsheeple
Please leave reviews on iTunes if you feel so inclined! You can do so here.
Contact me!