Remember when Solomon's Temple was visited by myself and John in the midst of a thunderstorm? No? You can read all about that here.
I am extremely happy to say I have finished knitting a pair of socks using the yarn from the West Yorkshire Spinners in the Pheasant colourway. The pattern was Zigzag Socks from Anna Tillman's "Knitted Socks: Over 25 Designs for Fab Feet and Cozy Toes for the Whole Family". You can enter a giveaway to win a copy of the book here – closes on the 12th of January 2015.
Solomon's Temple complete
I called the socks "Solomon's Temple" in honour of our trip to that place, and cast them on October 12th at a folk music session that I visited with John and his dad. As said, the colourway is pheasant, and I think they've captured the colours perfectly! Isn't it gorgeous? In real life, they are a lot more vibrant – as always, colour is hard to capture.
I tried out colour management for the first time ever, and played with my yarn and stripes until I managed to get the stripe pattern to be uninterrupted on the top. It's not perfect, but it's close enough that John hasn't noticed! I have learned a few things about managing stripes – but equally, I don't think I'll bother with it again.
You just know that I totally will, but hush.
Anyway, these socks are for me, and they fit almost perfectly as it is. I plan to block them after they've had a small bath in some Soak, and I'm sure that will even things out. I plan to do 12 in 12 this year – so basically a pair of socks every month of 2015. Although these don't count towards that, they certainly help! The Master Plan is for each sock to come from the same book as this pair, which I have enjoyed a lot.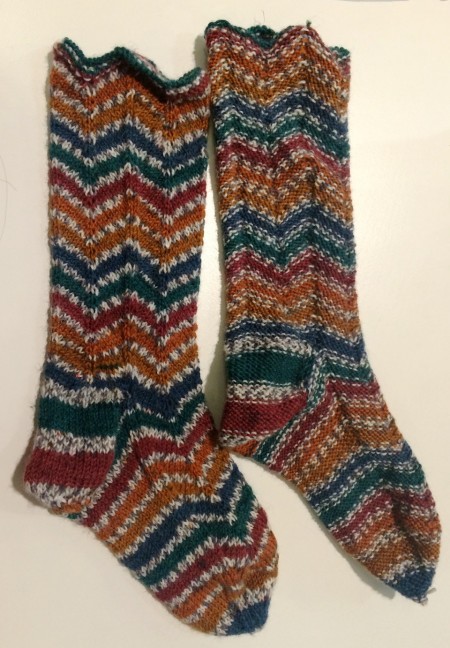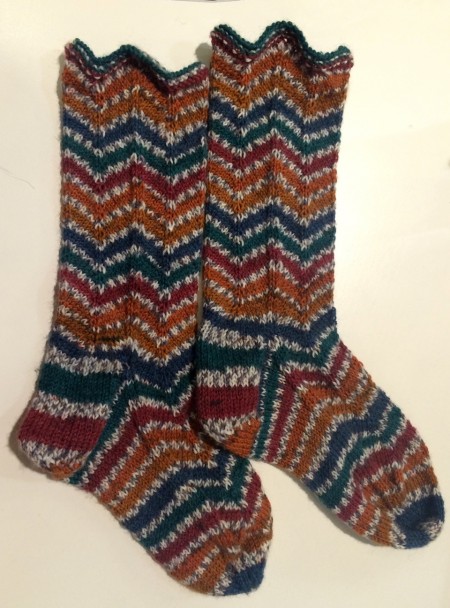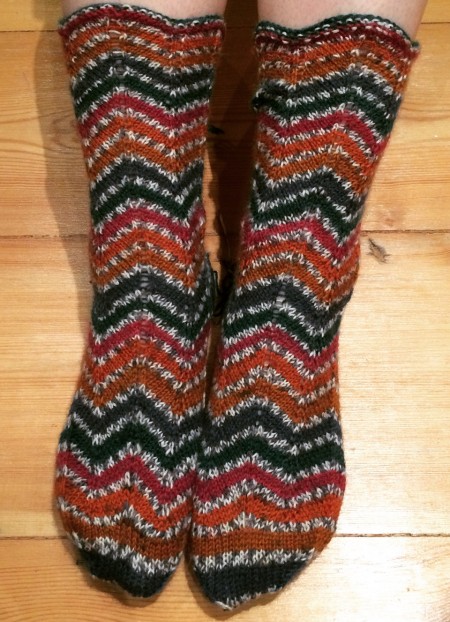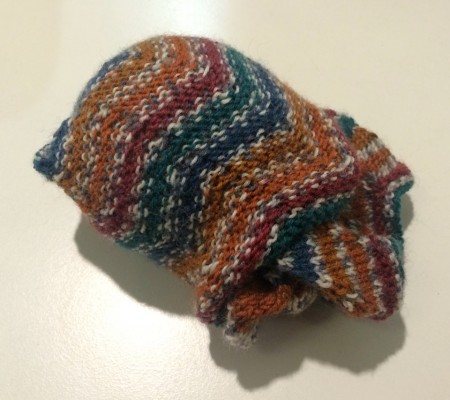 I'm going to enjoy wearing these, especially with my strappy shoes, which I bought for the sole purpose of showing off handknits. Expect to see lots of them on Twitter!
Operation Sock Drawer is now officially underway.
Much love,
Corrie xx