Wonder-Mum, Super-Granny (not to be confused with the aforementioned Wonder-Gran) and I — the three Berry girls — spent today preparing for Christmas! Dad took some photos.
(1) Wonder-Mum grinding some nuts for a (very) late Christmas Cake.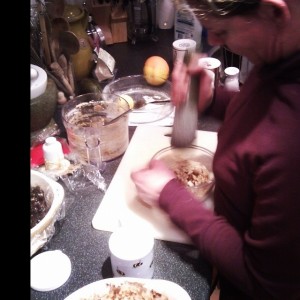 (2) Super-Granny finishing off some embroidery on a waistcoat for Wonder-Gran.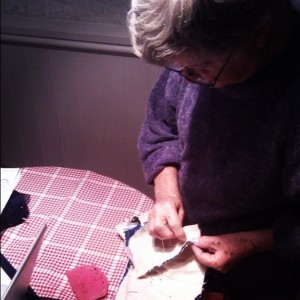 (3) Me, putting together the project page for the present for Wonder-Gran, the heart pattern of which I designed on my iPad.
We are busily getting ready for the family to descend on us on Christmas Day. I was a bit cocky about my knitting the other week, when I declared it was all going to be ready for the day! I think I was wrong — watch this space.
Much love,
Corrie xx