I have been a bit short of time recently so progress on the Gigantic Blankie and Tetris Scarf has been a bit slow! Last week I was at the World Travel Market, we were puppy-sitting this weekend, and this week I am doing a course to learn more about some software I use at work. I have been doing a bit of work on the Tetris Scarf, and it has now been suitably long enough since I blogged about the Gigantic Blankie that I think perhaps it is time for another post about it.
Tetris Scarf
As we all know, JS is getting his wish on this scarf, and I'm not doing it in funky colours. I am loving it, the yarn is incredibly gorgeous, I'm loving intarsia and I am really enjoying the speed with which it is knitting up. It's only 25 stitches across at the moment (I will be extending it) so it goes very quickly.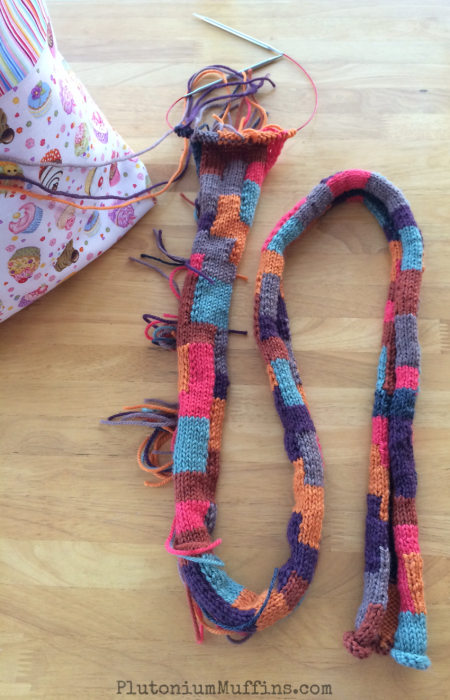 The best thing definitely has to be the excuse I get. Whenever JS complains that I'm knitting too much (when we are watching a film, when I'm meant to be cooking dinner, when I'm meant to be going to bed….) I can just say "Do you want your scarf to be done soon? Huh?!" It's amazing.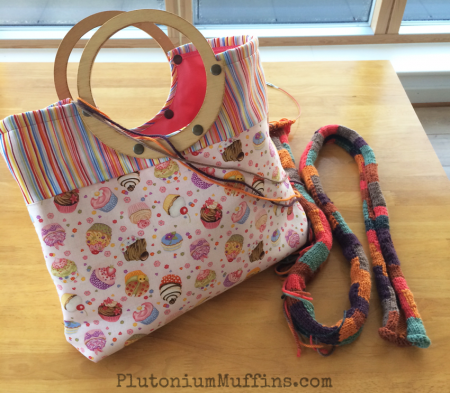 I might knit for him more often.
Gigantic Blankie
I really haven't worked much on the Gigantic Blankie as I have been working full steam ahead on the scarf. There is a bit more funky fur in there, and I have also bought some new needles to make it a bit easier on my wrists as I *love* this design and will be doing more. These are Addi, and I bought them from Loop.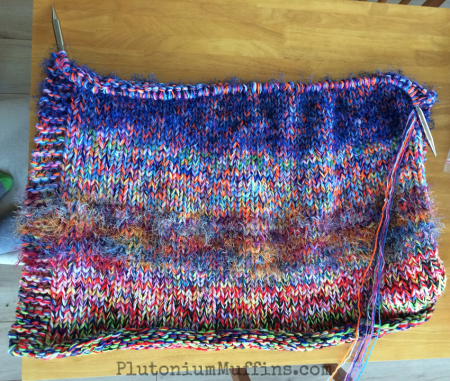 I wanted circular needles because the blanket can rest in my lap while only the active stitches are actually weighing on my hands. It's a lot less tiring!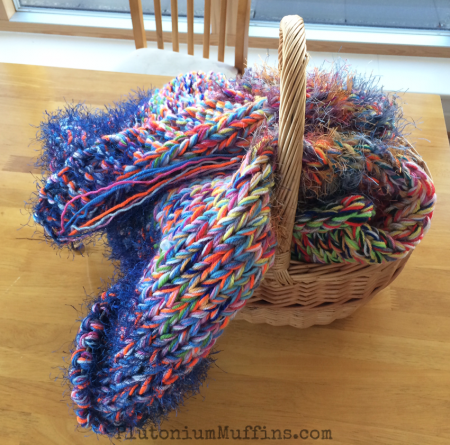 That's it from me for now. Friday is the last day for the Knitted Cats and Kittens giveaway, so get your entries in!
Much love,
Corrie xx