Here comes a special, Unravel edition of the Plutonium Muffins podcast! If you would like to hear about how the weekend went for me, take a listen to this very selfish episode. I had a fantastic time, and am looking forward to next year already! Keep listening to the end for a cheeky opportunity to win a kit to knit your own bear head cushion, designed and provided by Sincerely Louise.
Click HERE to enter the giveaway.
Episode 9: Unravel
If you're not interested in the links and so forth, head over to section two for the pretty photos!
Section 1: Links for the Episode
If there's a name, or names, before the exhibitor company, that's the person/people that I met at the show, as far as I can remember!
The Cellar Bar (the bottom room)
Great Hall
The Tannery
South West Kiln (little side room)
The Tindle Studio (next big room)
The Barley Room (really big room)
Second Sweep and purchasing…
John Arbon Fibre, 40% superfine alpaca, 40% organically farmed Falklands merino and 20% A1 Mulberry Silk
John Arbon blog from a few weeks ago
Dinner Friends
Sunday
The Nebula Fibre is described as follows in the Spin City Etsy shop. "Part of my new blended roving collection, 'Nebula' is a luxurious blend of naturally black alpaca, Tencel, angelina and of course, my favourite soft fibre – merino, in brightly dyed shades of turquoise, violet, chartreuse, pink and mint, which swirl and whirl together like your very own galaxy."
And the Tweet that made me buy it…
My newest blended roving inspiration – Nebula! Beautiful clouds of cosmic dust… #nebula#spinningfiber#woolrovingpic.twitter.com/zBM1aaTsXG

— Louise Player (@SpinCityUK) February 15, 2015
Workshop (more information and photos will come in a separate, later blog post)
Section 2: Unravel Photos
There are about 40 of these…if you would like to see them in an easier format, they are in an album on my Facebook page, here.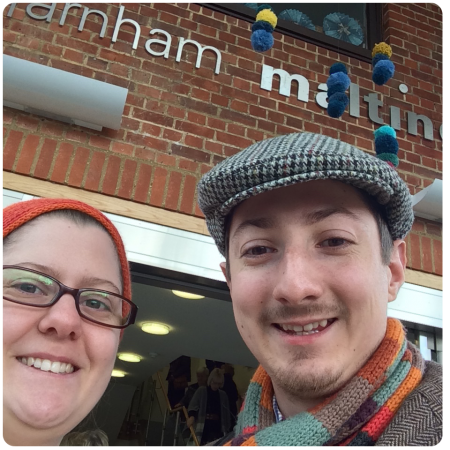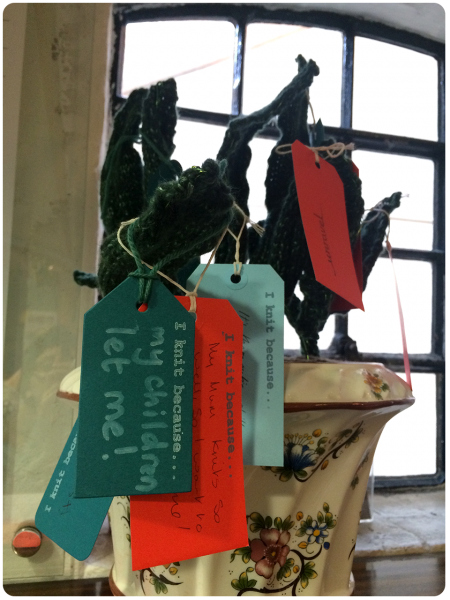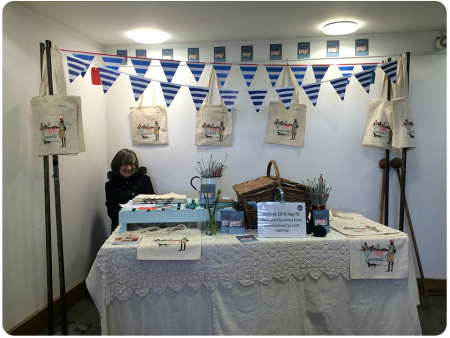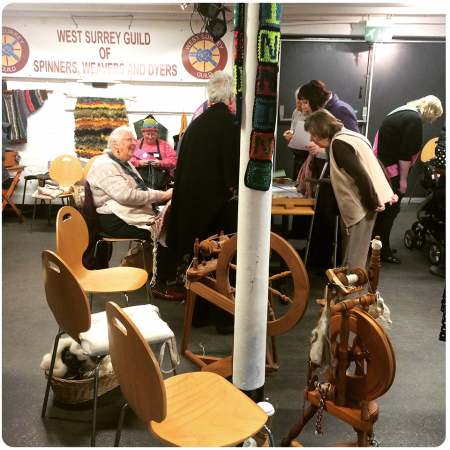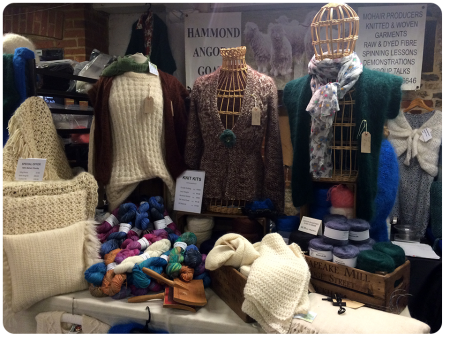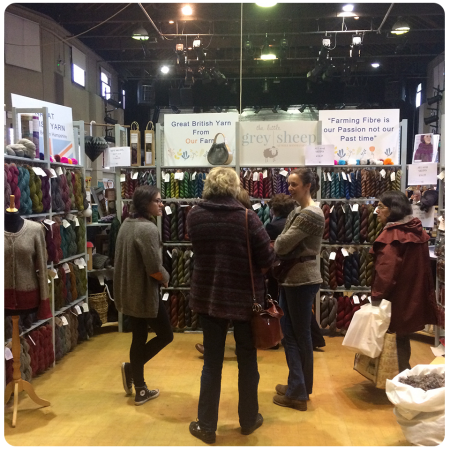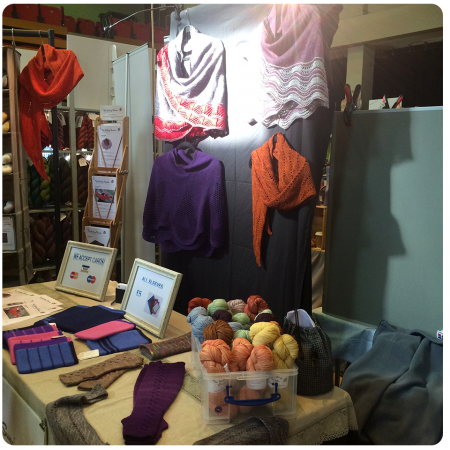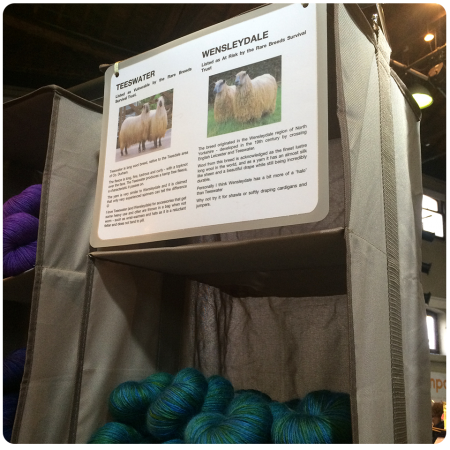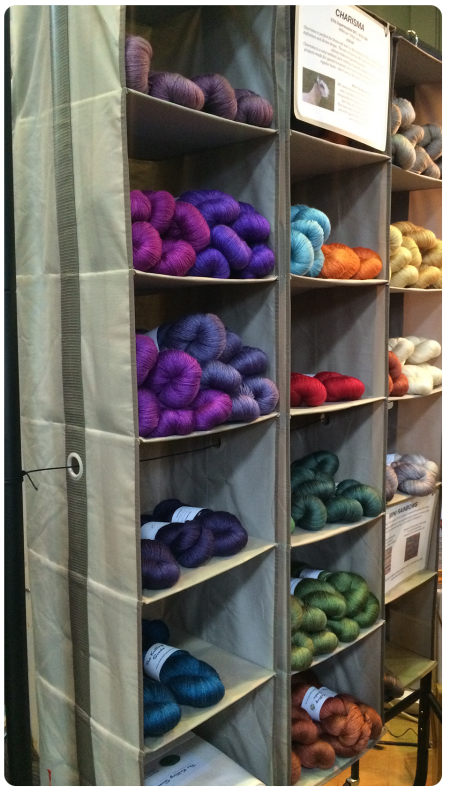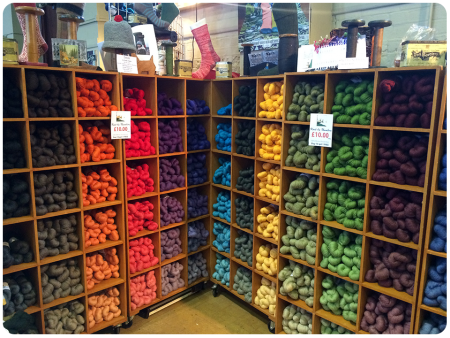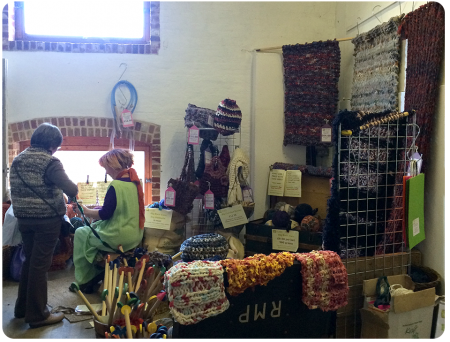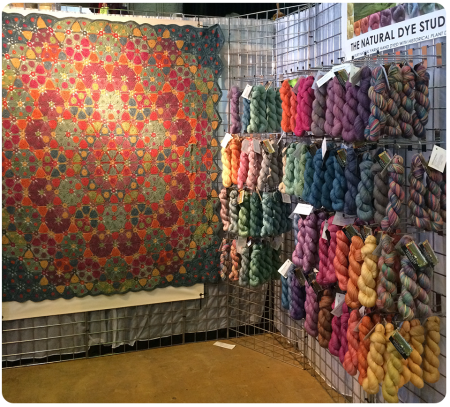 The 'blue jumper' offers a unique participatory knitting experience to novice and experienced knitters of all ages. Located in the Undercroft, you can join artist Sarah Filmer to become part of the blue jumper's community, might you be the 1000th knitter?