My friend Melanie and I have spinning together recently. We are having to pack our hang out time into a very short space of time as she is moving back to Australia in less than a month. Sad times for me (although she is super excited)!
I have been super adventurous since Melanie came into my life, as she has encouraged me to spin all sorts of things I would never have dared try before! We've had a wonderful few days of spinning, and she has been doing some interesting things too.
Spinning the Dartmoor Mix
After a visit to Spin a Yarn in Devon (which I have talked about before), Melanie came away with a load of fibre to try spinning. This was a mix of fibres from animals living on or around Dartmoor, a beautiful area of England near the place I grew up. The label on the bag says there are four fibres in there: alpaca, Shetland, Gotland and Ryeland.
After spinning the first few bits on her drop spindle, she came round and got started on the wheel. There was Much Progress at the Plutonium Muffins PicKnit (which ended up just being Melanie, Corrie and another friend hanging out), and after two days of spinning on the wheel and plying on the spindle at home, a substantial amount of yarn was produced.
The first project that Melanie cast on was the Vortex Shawl – it looked amazing when she brought it round, and I was super excited about seeing how it turned out (and queued this project for myself). However, when she got home she decided that there was something else that this yarn wanted to be – and has almost finished!
The pattern is Window Cat by Sara Elizabeth Kellner. There is just a bit more spinning to be done, and she will finish the fibre. The cat still needs a face and his base so that his stuffing doesn't pop out. He'll be done soon, I reckon!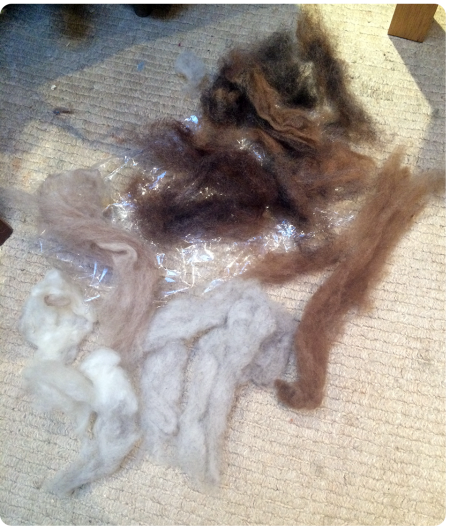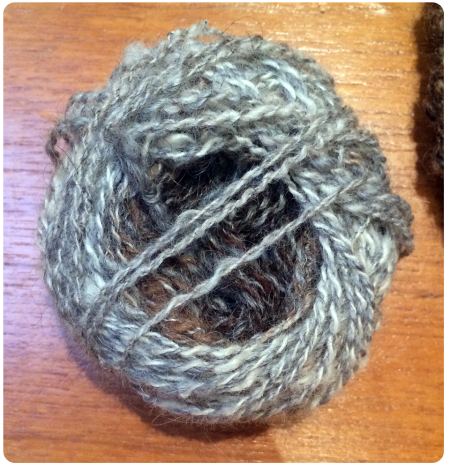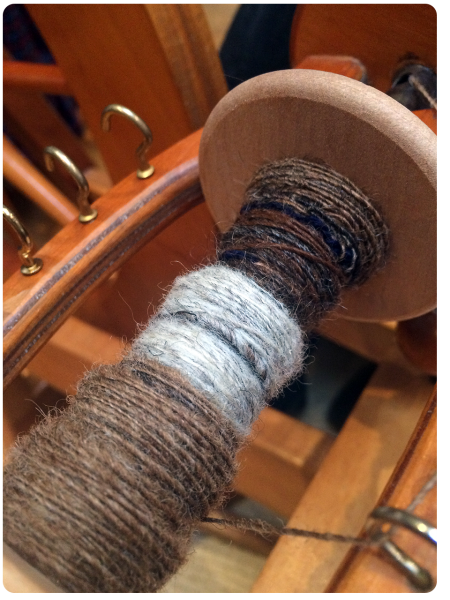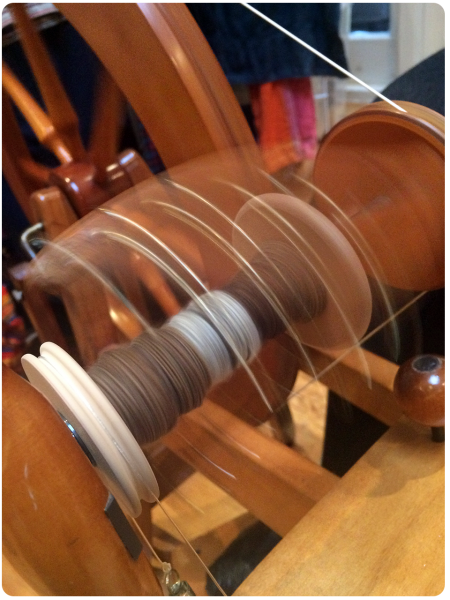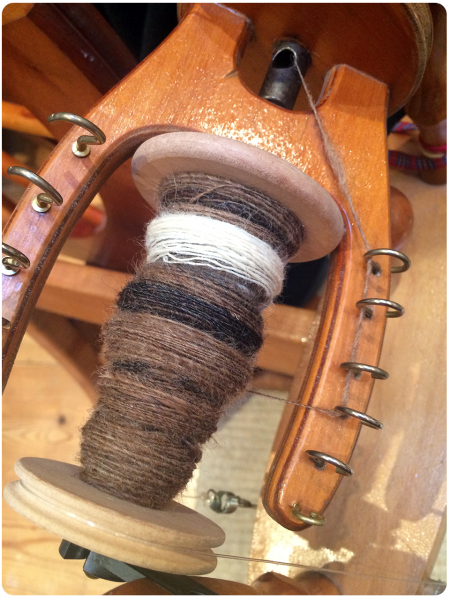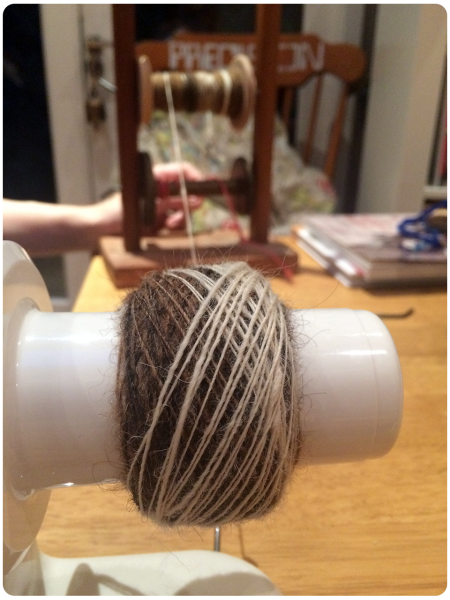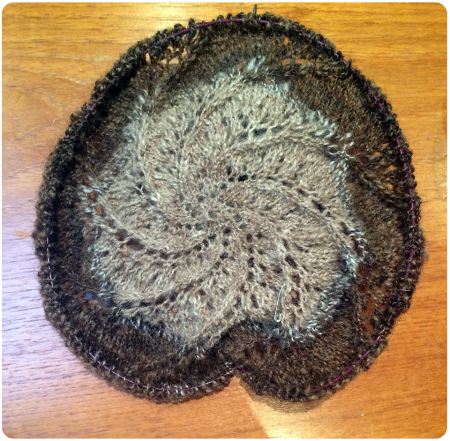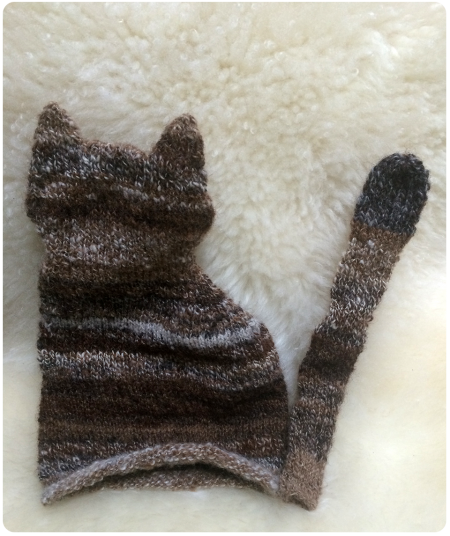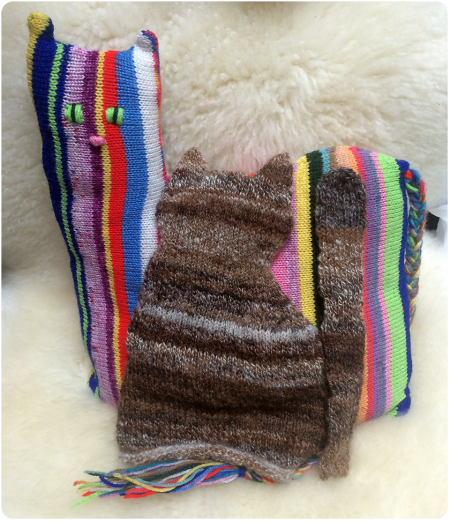 I never thought that spinning could be a social craft – as it turns out, it can, and I'm loving it. We are off to the Handweavers Studio again to ooh and ahh at fibre, and buy some more of the sparkly unicorn tale so we can finish our rainbow fibre!
Much love,
Corrie xx