I went home to Devon this weekend and spent the time in a very pleasant manner, working on my projects, drawing, visiting my grandmothers, eating good food and drinking too much good Devon ale. It was lovely being home – especially as I got the train to and from the county, giving me lots of crafting time!
I did manage to find some GORGEOUS green yarn which is perfect for my joins – remember this photo for the colours?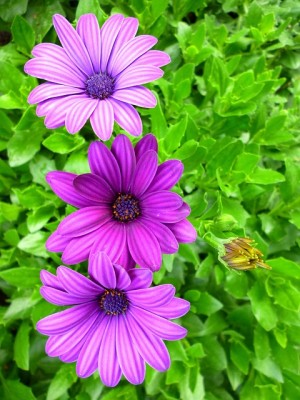 Granny Squares Progress
I have made tonnes of progress with my granny squares, with the first 24 complete and nearly crocheted together. The joining process took a lot of research on my part, and was a bit mind-boggling as I discovered there are about a hundred different ways to join them.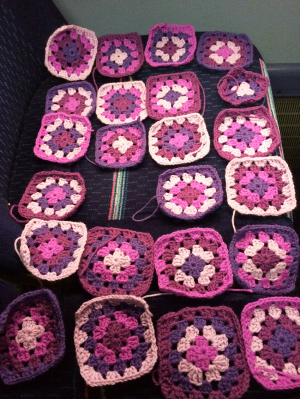 I went for the granny join, using this tutorial to choose. There were a number of reasons for choosing this one – first and foremost, I am concerned that the blanket will not be big enough and I wanted a join that will give me as much of an increase in space as possible!
Other factors leading to this decision – I liked the idea of making the join 'part' of the squares rather than A Border, the tutorial was fairly easy to follow considering I was on a train and had limited space and only my phone to read for the instructions – and it meant I didn't have to learn any fancy new crochet techniques!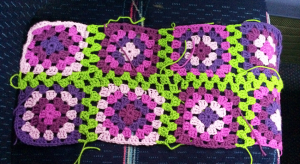 The blanket is working up quickly and I am pleased with it so far. I love the colours, and I am so happy I didn't shy away from doing a radically different colour border as I absolutely adore the way it looks.
Other Weekend Antics
Wonder-Mum and I spent a while at home drawing and watching the Grand National on Saturday. I was feeling a bit distracted, and alternated between crocheting my granny squares and drawing – resulting in a drawing I'm not extremely happy with, but not totally unhappy either.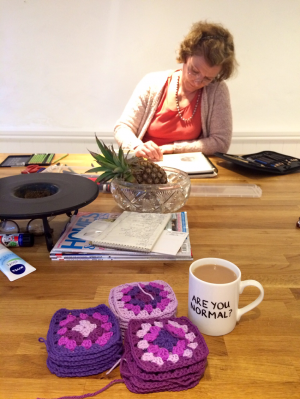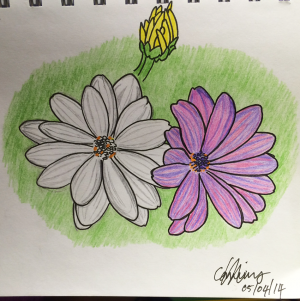 It was a wonderful way to spend the weekend, and I'm INTO drawing again. It's been a while!
In other news – did you watch the Great British Sewing Bee Finale last night? What do you think? I was rooting for someone else, but I think the winner deserved her success too. Congratulations to all of them!
Much love,
Corrie xx