In my posts about the BDCH Knitalong I would like to host*, I mentioned I couldn't start until Friday as I was involved in another project.
This project is a hat for one of JS' colleagues babies, a little boy whose name starts with a "T". They are moving to Delhi in India in September, and JS asked me to make them a present for when they go. After a quick bit of research on temperature in the winter, and finding out how old the baby will be by then, I cast on in beautiful variegated yarn with earthy colours, which are what I associate with India.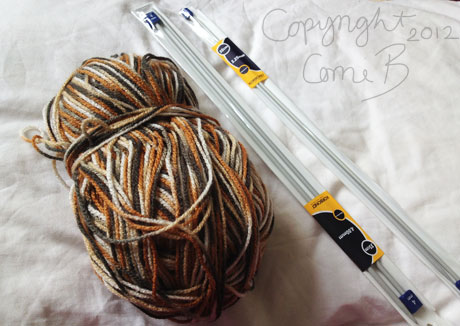 I finished it on Saturday night. To my absolute dismay, it turned out to look like camouflage fabric, too Armyand absolutely wrong for this particular present.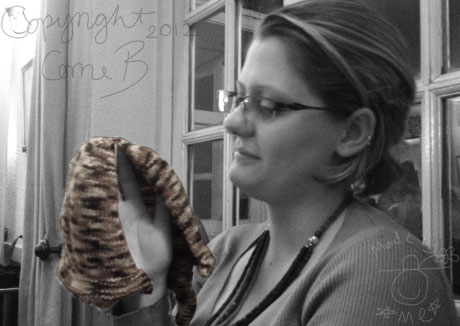 I had to start again. I chose blue and white this time, and am currently halfway through after having to rip back over a thousand stitches yesterday to correct a mistake. I will be done by Friday — in time for the KAL!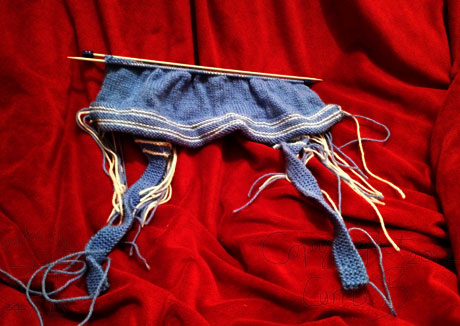 The colours are a bit brighter than the picture shows, my iPhone was obviously having a bit of a hissy fit when I took the photos. The below photo shows the section I unpicked and redid.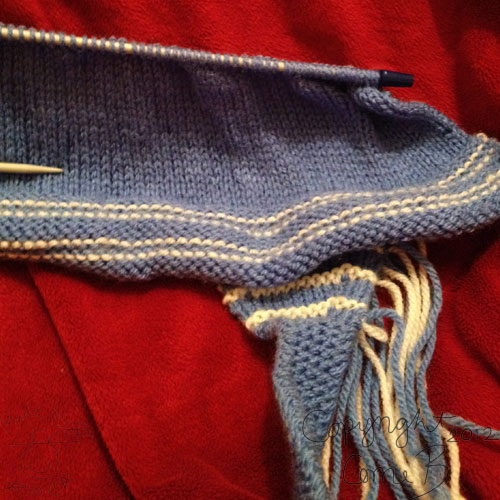 I plan to embroider an Indian elephant and a cute little T on it in honour of India and the baby. What do you think of this design?

It's the first baby item I've ever made – has anybody else got their first ever baby items to share? You can do so on the Ravelry group!
Much love,
Corrie xx
---
* Nobody has signed up yet! I'm going to be incredibly embarrassed if I'm the only one who takes part. Please would just one person say they're going to join me? I will be eternally grateful!